Nature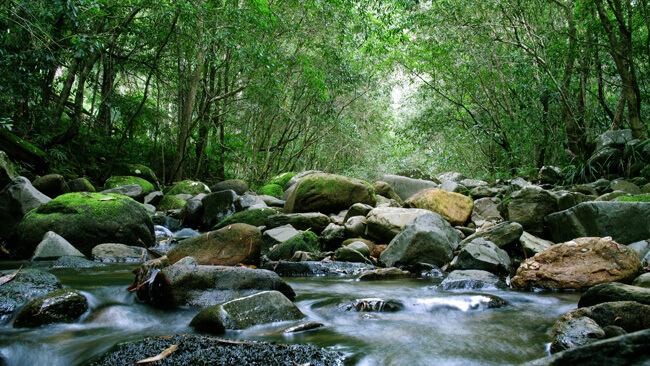 Stretching from the Pacific Ocean to the Caribbean Sea, and ascending more than 12,500 feet (3,800 meters) along the way, Costa Rica's diverse landscapes host dozens of habitats and climate zones. The result is a tiny country that packs a serious punch – the most biodiversity per square mile in the world, in fact! The country's rainforests, mountain paramos, cloud forests, savannah, dry forests, ancient cave systems, and river gorges give refuge to more than 500,000 species, including hundreds of mammals like white-faced monkeys, sloths, and endangered wildcats.
You've heard of rainforests, but what do you know about Costa Rica's tropical dry forests, mountain rivers, active volcanoes, and cloud forests? The term "ecosystem" is used to describe the unique interactions between an...

Avid birdwatchers have spotted an incredible 850 bird species – that's 10 percent of the world's total avian population! To put that in perspective, Costa Rica is home to twice as many bird species as the U.S. and Canada combined...

Some of Costa Rica's plants, like coffee and orchids, get the all the attention. But the truth is, the bushes, flowers and trees that cover the nation's vast landscapes are all incredible. From rainbow-colored heliconias to the...