Things to Do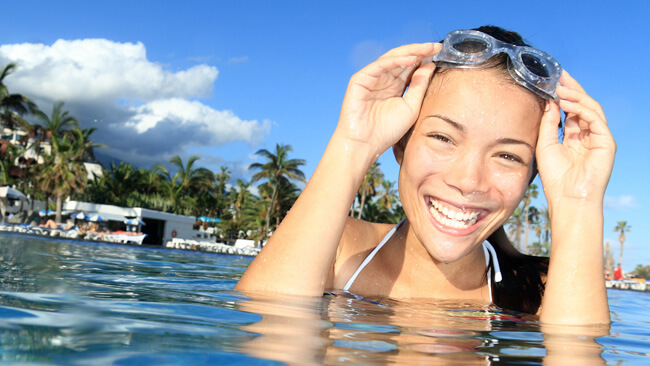 Costa Rica blends raw, wild nature with a developed tourism infrastructure that offers the ideal balance of authentic flavor and convenience. For you, this means you'll have your choice of almost any activity, anywhere in the country!
Get your blood pumping with the Costa Rica staples like flying through the rainforest canopy on a zip line or paddling hard as you navigate intense white water rapids, but don't be afraid to go off the beaten path and try something new, too. Choices include adventure, nature, wildlife spotting and birdwatching, leisure, sports, aquatic tours, and cultural activities.
Guided tours are a great option that will really help you discover your surroundings in a way that would be difficult—if not impossible—on your own. Guides are highly trained and very skilled; their eagle eyes can spot the furry ball of a sloth up in the canopy where you see only a coconut, or a tiny colorful dart frog hidden amongst the leaves. Guided tours can take you to visit coffee farms to taste some fresh brew or to far-flung volcanoes, mountains, coves, and beaches on full- or half-day excursions that make for easy and worry-free adventures.
Costa Rica is well known for its diverse ecosystems and wildlife, but don't skip out on the city. The country's beach towns, small cities, and tourist destinations all offer great souvenir shopping, dining, and plenty of things to do when the sun goes down, but the capital of San Jose is the best choice for upscale shopping and culture. So whether you crave Costa Rica's fashions, a night of dancing, or live theater, San Jose is your stop.
When you're ready to relax to the melody of a rainforest or the crash of waves, Costa Rica's spas, hot springs, and other destinations are ready to comply. Boutique hotels and spas dot the nation, and skilled staff deliver unparalleled treatments that will replenish your body and spirit, from four-hand massages and deep-cleansing facials to paraffin pedicures and full-body exfoliation—you name it, and you can find it in Costa Rica. Natural, volcano-fed hot springs are also a top choice for total relaxation, and the mineral-rich waters and volcanic mud are believed to have restorative properties that rejuvenate and enliven.

Along the coasts there is nothing like sipping a tropical cocktail with your feet in the sand. Browsing the local shops and tasting the fresh local cuisine is a great way to enjoy an afternoon. You may even find that perfect souvenir as a vendor walks by your spot on the beach or in a beachside stall.
If you're looking for some action, fishing is also at the top of many lists, and with good reason. Sportfishing in Costa Rica is great all year round with any type of experience available, from freshwater to fly, from inshore to offshore. No experience required—we have excellent boats and captains on hand to help you if you need it.
Your explorations are limited only by the length of your stay and your ambition. So while you're here, schedule some time to indulge in your dreams: rappel down waterfalls and rocky cliff faces; dig your toes into powdery white sand; taste fresh brewed coffee right on the plantation; dive with sharks, rays, and octopi; or ride horseback down the beach at sunset. Whether you come to surf, to sight see, or to spot an endangered animal in the wild, Costa Rica strives to fulfill—and exceed—your expectations!
To help focus your planning, check out some favorite and unique activities in Costa Rica.