The Best of Santa Teresa


When is the best time to visit, where to eat, what are the best places to stay, or, best things to do while visiting Santa Teresa?
Sarah Treadaway, Travel Consultant, answers your burning questions on everything Santa Teresa
Why Visit Santa Teresa?
Santa Teresa offers a laid back atmosphere with some of the most beautiful beaches in Costa Rica. It's the perfect place for anyone looking to take full advantage of the beach, surfing, sunsets, yoga, and amazing restaurants.
From exceptional, not-to-be missed properties and bucket-list experiences, here are our favorite reasons to explore Santa Teresa:
Whether you are an experienced surfer or just beginning to learn, Santa Teresa is a top surfing destination both in Costa Rica and globally.
Great for yogis
You can easily access nearby beaches including Montezuma, Mal Pais, and Hermosa beach. There is also Montezuma waterfall close by to make for a great day trip.
The town is full of amazing restaurants and an ideal location for foodies. With every type of food you could imagine, Santa Teresa will offer a perfect culinary experience for every type of person.
---
Click on the link below to scroll you to the topic:
---
Best Time to Travel to Santa Teresa
Surfing, ATV tours, and horseback riding are year-round activities in Santa Teresa.
One of my favorite things about Santa Teresa is the sunsets. Whether it is summer or low season, you can be guaranteed beautiful sunsets. The sky lights up in bright colors and I try to never miss a sunset when I'm in Santa Teresa.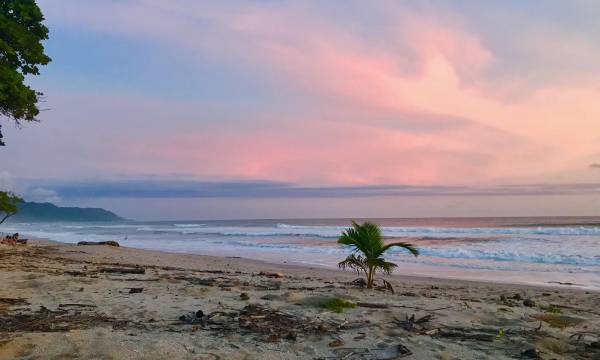 From mid-December through April, Santa Teresa is very popular and crowded. Book early because of limited availability. Surfing is good year round but there are smaller waves in December-April being perfect for all types of surfers. Pricing is less expensive during the rainy season, from May through November.
---
Santa Teresa Weather
The temperature is stable year-round, in the high 80s to low 90s.
Favorite times to visit include Christmas and New Year's weeks, and in January through March. The weather is sunniest in February.
From May through August, expect an afternoon thunderstorm for an hour or so. These are fun to watch from the comfort of your rental.
From September to November it gets much more rainy, but you can catch some of the most spectacular sunsets at this time of year.
---
Safety: Is Santa Teresa Safe?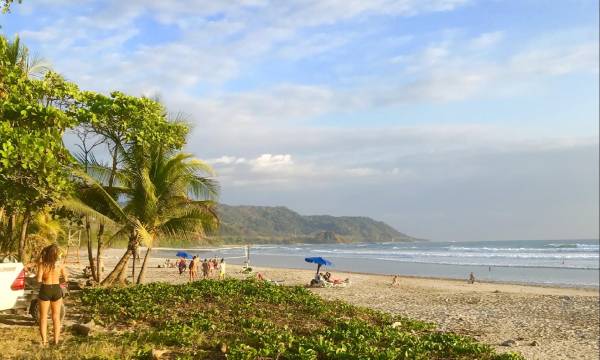 While Santa Teresa is generally safe, you should, as in all areas, take the normal precautionary measures against pick-pocketing, such as avoiding isolated areas and not wearing expensive jewelry. If you rent a car, keep it locked with the windows up anytime you leave it and park in well-lit areas.
Guide to Top Restaurants in Santa Teresa
Fine Dining & International Cuisine
Nami, Japanese, Seafood and Sushi
Sushi is my favorite food so I go to Nami every time I'm in Santa Teresa! Click here to view Nami.
Zula Restaurant, Mediterranean, Middle Eastern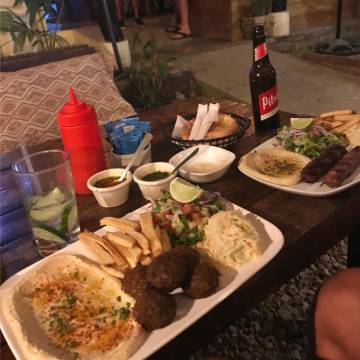 Mediterranean food with massive plates and good prices. This is also a nice option for vegans/vegetarians.
Katana Asian Cuisine, Bar, Sushi

Another seafood restaurant with fresh fish and seafood. My favorite dish here is their poke bowl.
Casa del Mar, Steakhouse
Barbecued meats, barbecued pizzas, hamburgers, salads and special drinks
Koji's, Japanese

Japanese restaurant that prides itself on its use of local fish and vegetables
Local Flavors: Diners (Called "Sodas")
Soda Tiquicia
My favorite soda I have ever been to! My favorite place to go for breakfast in Santa Teresa. Very affordable Costa Rican food
Breakfast & Coffee
The Bakery, French, American
One of the most popular restaurants in Santa Teresa. Open for breakfast lunch and dinner and serves a large variety of food options. Also a bakery with delicious baked goods
Earth Cafe, International, Healthy
Healthy, fresh food with awesome options for breakfast. Also a nice place to hangout and drink coffee.
---
Quick Lunch
Pronto Italian Street Food, Tuscan, Romana
Italian food that is to-go friendly. I love picking up lunch here and taking it to the beach.
Taco Corner, Mexican, Street Food
One of my personal favorites. Tacos, burritos, poke bowls, fries, and delicious house-made sauces to go on it.
Burger Rancho, American
Awesome burgers, lots of variety and burger options.
Chop It, Healthy, Contemporary
Salads and burgers. I love going here for salads for lunch. So refreshing on a hot day at the beach.
Chicken Joe's, Latin, Central American
Peruvian food really popular for Peruvian chicken, ceviche, and plates.
---
Happy Hour
Banana Beach Restaurant, Bar, Seafood

Awesome spot on the beach to hangout, have drinks, and snack on food. Chairs on beach for lounging
Tipsy, Wine Bar, French
Offering specially selected wines, cheese plates, spirits, and craft beers
Drift Bar, Vegetarian Vegan

Very cool concept, highly recommend. They make homemade cocktails that you can take to-go to the beach. Love going here for cocktails before sunset
Nativo Sports Bar, Pub
Fun place for beers, sports, and bar food.
---
Vegan, Vegetarian & Plant-based
Earth Cafe, Quick Bites, Healthy
Healthy, vegan, and vegetarian options.
Olam Pure Food, International, Healthy
Another health foods restaurant with vegan/vegetarian options
---
Experiences / Things to Do in Santa Teresa
Go Surfing!
I learned how to surf in Santa Teresa! There are tons of places where you can rent a board. I recommend renting a board for your entire stay in Santa Teresa and going for a surf at least once per day 🙂 If you are just starting, stay in the white water and enjoy consistent, fun, and playful white water that is perfect for people just starting out.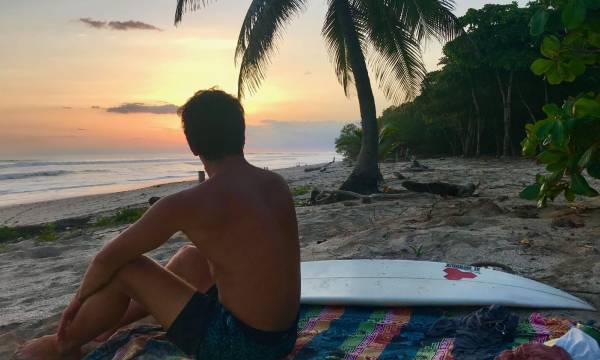 Already know how to surf?
The beaches in Santa Teresa have beach breaks that provide consistent waves and world-class surfing. The most popular beaches in Santa Teresa for surfing include Playa Carmen, Playa Santa Teresa, La Lora Surf Spot, and Playa Hermosa.
Relax at the Beach!
I have been to a lot of beaches in Costa Rica, and Santa Teresa remains my favorite beach. The beautiful white sand beaches and warm pacific water, the mountain views, the unbeatable sunsets, and the bright blue water makes this my favorite beach. With multiple beaches to choose from, I never feel like the beaches are too crowded.
Take Day Trips
There is so much to explore in and around Santa Teresa. One of my favorite things to do while I'm in Santa Teresa is to rent an ATV and drive them to the Montezuma waterfall.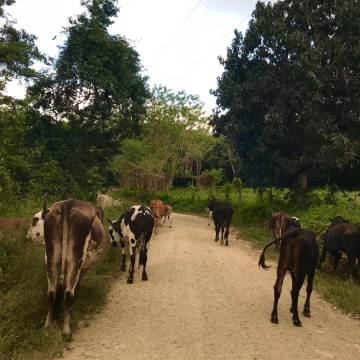 After a short hike, you can see one of the most impressive waterfalls in Costa Rica. After relaxing at the waterfall, stop for lunch in Montezuma and explore the nearby beaches and shops.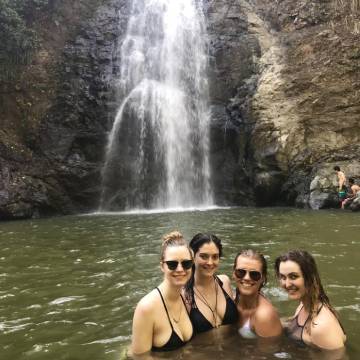 This is guaranteed to be quite the adventure. Other day trips I enjoy are to Mal Pais to snorkel at Playa Los Suecos, Hermosa beach to explore tide pools, and Cabo Blanco Natural Reserve.
---
Best Places to Stay

Beachfront access, private bungalows, and modern comfort. What's not to love? Inspired by Costa Rica's native and traditional culture, the place is a haven of comfort for beach lovers.

Nestled in the remote jungle of Santa Teresa—and just steps away from the beach—Florblanca Beach Resort is a luxury, boutique eco-hotel. Florblanca is a great option for couples, families with older children, retreat groups, and anyone searching for a tranquil escape from the everyday hustle.

If you want more privacy, a rental is always a great option. At Costa Rican vacations, we have several villas available for rent in Santa Teresa.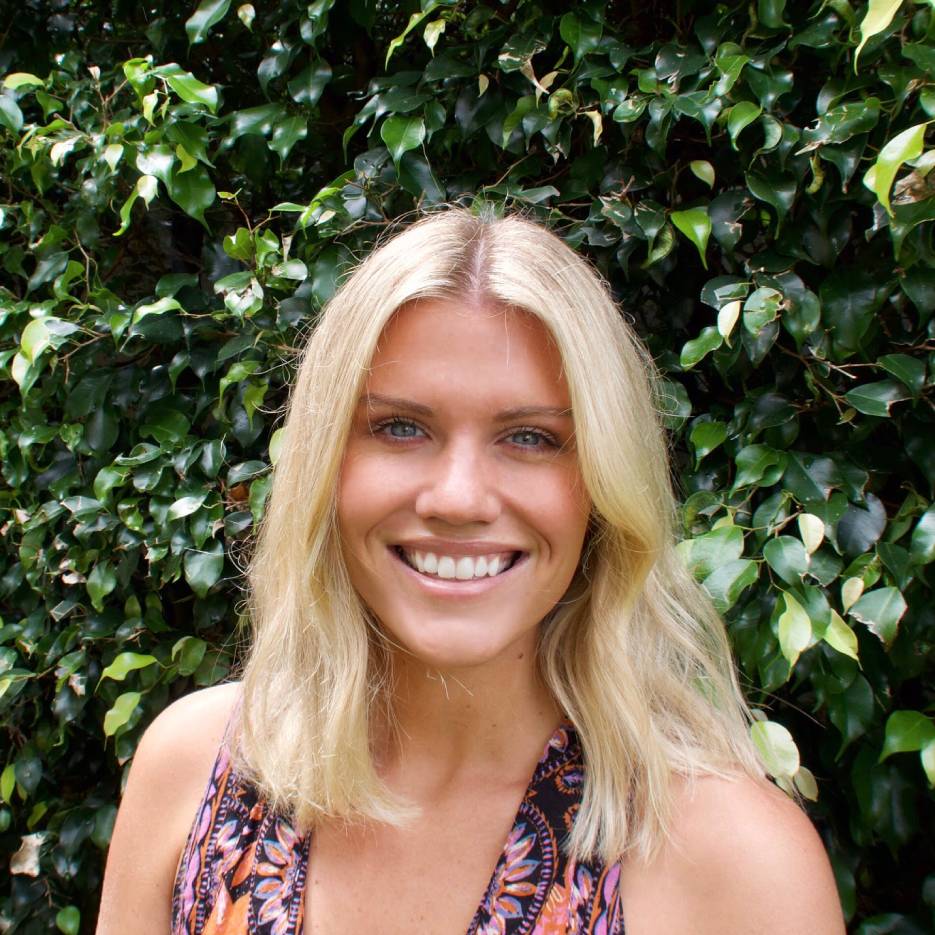 Sarah Threadaway is our Santa Ana-based Travel Consultant.