Adventure in Costa Rica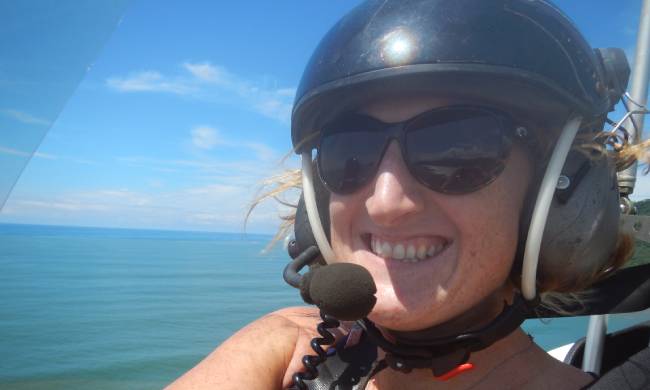 Experts guide to Costa Rica Adventure tours, by Rebecca Anderson, Costa Rica Travel Planner, read on for her recommendations on: kayaking, ATV tours, hiking, zip lining through the canopy, surf lessons, whitewater rafting, canyoneering, bungee jumping, sky diving, ultralight flights (pictured above), and Chirippo summit hike,
Dec 2020
Every time a traveler tells me they are adventurous and are coming to Costa Rica to explore the wild side, my heart lights up! I, too, am an adrenaline junkie and feel so blessed that Costa Rica has inspired me to pursue the many activities that are offered here. I always say that Costa Rica is such a popular destination because you can do a little bit of everything. It can be an adventure packed itinerary with tours every single day, or you can do lots of fun activities with built in time to relax.
Wondering what Costa Rica offers in terms of adventures? I have made it easy and picked some of my favorites from the more moderate to the extreme below.
---
Easygoing Costa Rica Adventures
Kayaking

This sport offers lots of options in Costa Rica, you can make it as extreme or laid back as you wish. If you are looking for a relaxing experience, you can take advantage of being on the river and wildlife spotting. Or start with a relaxing downriver kayak and end with an adrenaline pumping ride into the ocean finishing at the beach. No matter what you are looking for kayaking is a great way to be in nature.
Most Popular Destinations: Manuel Antonio, Arenal Volcano, and Guanacaste.

ATV Tours
Check out hidden beaches, ride through rivers, swim in waterfalls and explore the Guanacaste coast, one of my favorite places to ride ATVs in the country. You get two options, beaches or jungle, for those that are more adventurous, the jungle tour is a must!
Most Popular Destinations: Countrywide.

Hiking
You'll experience a variety of flora and fauna as you explore the rainforest on your own two feet! Hiking in Costa Rica varies from your short day hikes to multi-day treks as you summit the highest point in Costa Rica, at over 12,000 feet, or cross the many national parks.
Most Popular Destinations: Countrywide.
---
Get Out of Your Comfort Zone
Zip Lining
No trip to Costa Rica would be complete without a zip lining tour. There truly is no better place to zip line than on top of the trees in the rainforest. While Costa Rica has no shortage of amazing zip line experiences, my favorite place to zip line has to be in the Arenal volcano area. Getting amazing views all while zipping through the rainforest on a cable really is the best way to see La Fortuna and the majestic Arenal volcano.
Most Popular Destinations: Countrywide

Surf Lessons
With consistent waves, warm water, and knowledgeable instructors, surfing in the Central Pacific is one of the best ways to spend a day in the water. Whether you are a beginner or have ridden waves before, there is a little something for everyone. Did I mention warm water? No wetsuits needed here, just a rashguard and you are ready to hang ten!
Most Popular Destinations: Most Costa Rica beach towns offer surfing.

White Water Rafting
Even if you have been white water rafting before, I always encourage travelers to take advantage of this experience in Costa Rica. You'll get a view of the rainforest you can only experience from a raft in the canyon. Costa Rica is home to all levels of rapids. We can find you the level you prefer. I personally recommend Rio Pacuare or Sarapiqui to see some of the most beautiful scenery all while hoping you stay inside your boat as you fight the rapids!
Most popular destinations: Pacuare, Arenal, and Central Pacific coast.
---
Extreme Sports/Full Adrenaline
Canyoneering
This one gets my all time favorite tour vote! There is just nothing like hanging on the side of a 200-foot waterfall in the rainforest and rappelling down into a pool of water. The views can't be beat and the adrenaline as you come over the edge and see the canyon below is something I will never forget.
Most popular destinations: Countrywide
Waterfall Jumping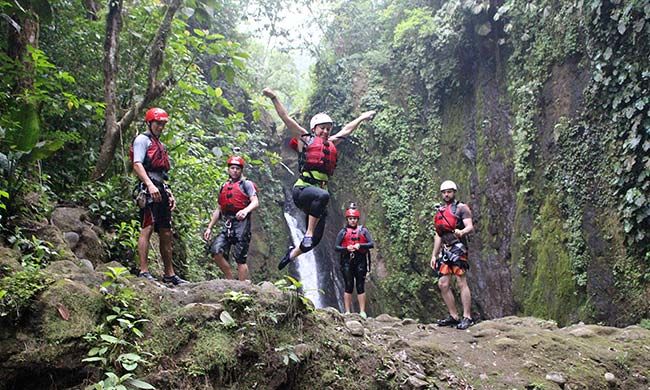 This heart-pumping experience of jumping down waterfalls in Costa Rica´s jungle is not for the faint of heart. Leaping off the sides of canyons and plunging into flowing waterfalls and deep pools is for adventure seekers only!
Most Popular Destinations: Arenal

Bungee Jumping
You have two options for bungee jumping in Costa Rica: the Colorado River Bridge, near Alajuela, and a bungee/extreme machine in Jaco. Bungee purists prefer the Colorado Bridge jump, which has been perfecting its awesome jumps for more than 20 years. In Jaco, a manufactured bungee free-falls 130 feet and includes a water touchdown, if you're so inclined. The Jaco facilities also offer night jumps, a rocket launcher (think human catapult—you'll go from 0 to 60 mph in about 3 seconds!), and a giant swing. In Monteverde, a canopy tour also offers a 470-foot jump from an aerial tram.
Most Popular Destinations: Colorado River Bridge and Jaco

Skydiving
Costa Rica's best skydiving experience is out of the Manuel Antonio area. The dramatic landscapes, the exhilarating free fall, and scenic parachute ride is an adrenaline filled way to see Costa Rica.
Most Popular Destinations: Quepos.
---
Hidden Gem
Ultralight Flights
I lived in Costa Rica for seven years before I decided to do the ultralight flight. I can't believe it took me so long to experience one of the most adrenaline pumping and scenic tours of my life. Gliding through the air you'll be rewarded with amazing panoramic views and exhilarating free falls as they dive toward beaches and rivers to get up close and personal. I recommend going during our whale watching season. If you are lucky you will get to see the humpback whales from the air, definitely a once in a lifetime experience for me.
Most Popular Destinations: Samara, Tambor, and Uvita
---
Still on My Bucket List
Summit to Chirripo
Costa Rica's tallest mountain sits at 12,533 feet above sea level and is said to be a hiking experience unlike any other. The biodiversity that you see as you climb is not seen in many places. To go from the lush rainforest where everything grows to end up above the tree line where you can get views of both Pacific and Caribbean coast has to be an awe inspiring experience. One day this will be crossed off my bucket list and I can't wait to tell all my travelers coming to Costa Rica all about it.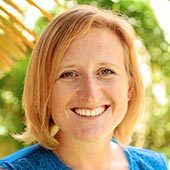 Rebecca Anderson is our Samara (CR)/Denver(CO) based Travel Consultant.
---
* Please note that we do not offer these tours directly.