Here at Costa Rica Vacations, we have a passion for making your dream vacation a reality. That's why we take great pride in the many happy clients we have served over the years.
After a six month break from travel, some of our clients returned to Costa Rica! Below are some of their testimonials.

---
Brandi Hill and Cedric Porter from Los Angeles, CA traveled to Costa Rica this October, and shared a video of their catamaran adventure with us. Enjoy BC Blended Adventures production!

---
"Sharing the boat with only one more couple, in Brandi's words, it felt more like they are on their own private yacht.
We saw dolphins, whales, sting rays, different fish, a seahorse, black sand beach, beautiful scenery, great food, amazing guides, kayaking, snorkeling, and memories that this video just could not capture.

Costa Rica is stunning, inviting, friendly, and rich in wildlife. The biodiversity is extraordinary! This is just a quick glimpse of one of our days while being blessed enough to even see such an amazing country.
…
We hope Emilio and Roberto get to see this video, but even more we hope that they understand what an impact they had on our experience and how amazing they made our trip! When I was afraid to swim from the boat over to Cedric where he was snorkeling, Emilio took the kayak and went next to me so that I would feel safe.

I can't believe I actually kayaked to the shore and got my black sand. I look at this video and smile because this was my favorite day in Costa Rica. If you have been thinking about where you can go in a COVID-19 world, go to Costa Rica! It was beyond my expectations…"
Brandi from BC Blended Adventures, Nov 2020
---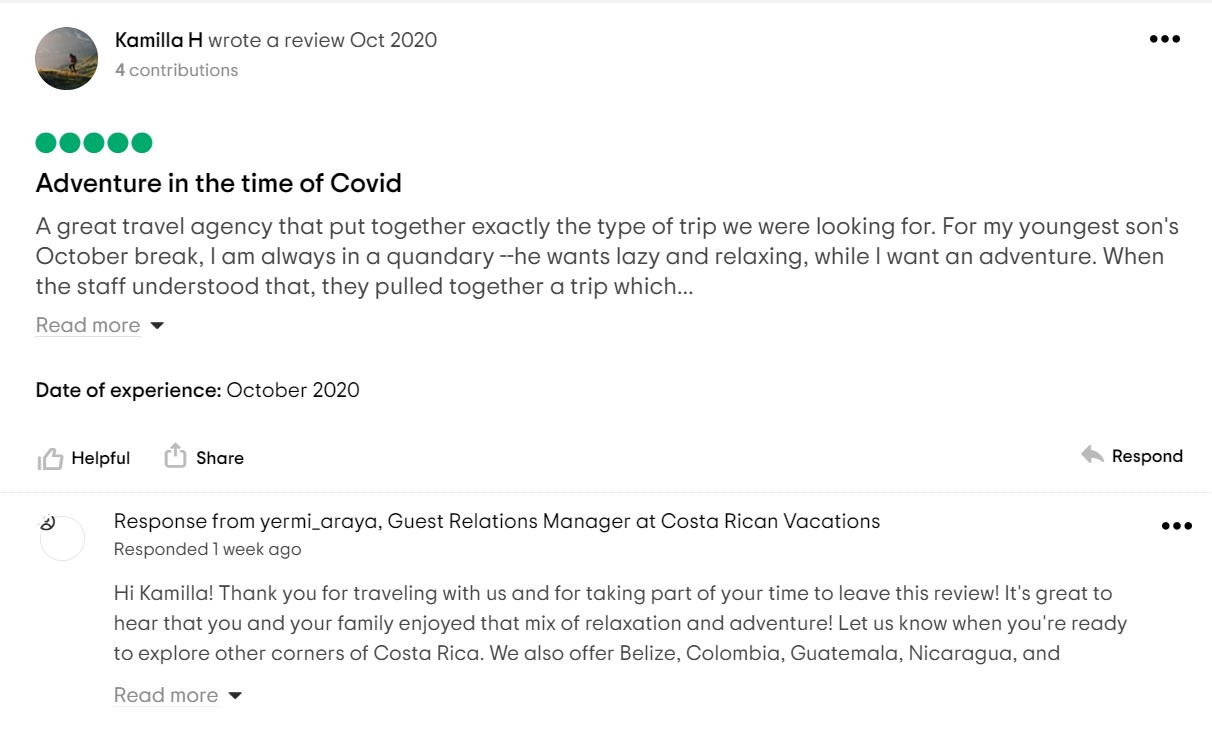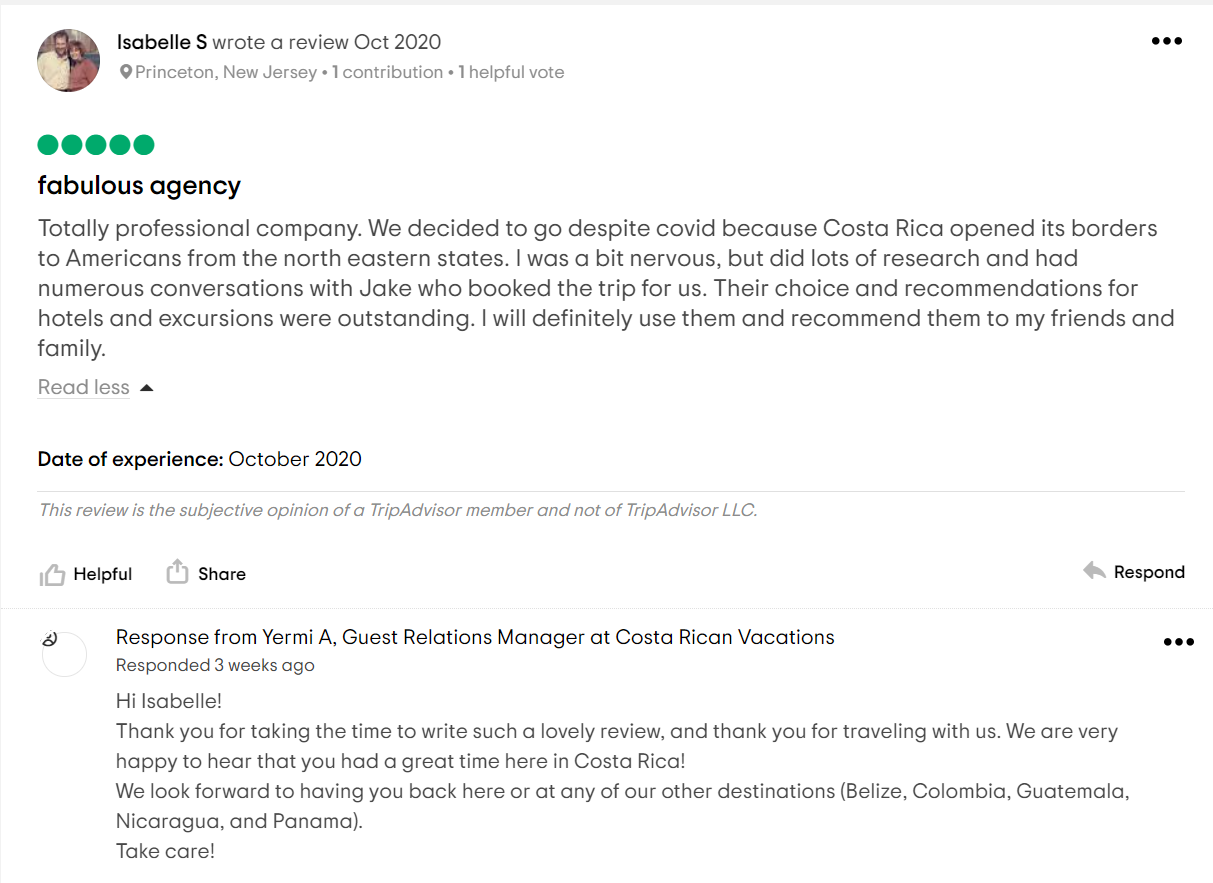 ---
---
---
---
---
---
You can find more reviews here: https://www.facebook.com/costaricanvacations/reviews/