Tips for Women Traveling Alone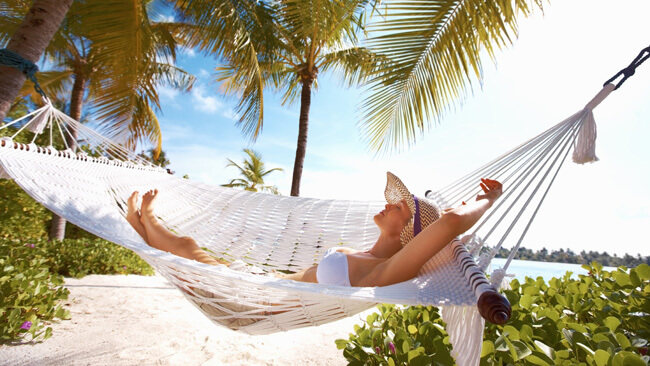 Costa Rica is a great country to explore on your own—especially if you're independent, experienced traveler that already has her own agenda of things to do and see. Besides the general tips on traveling alone to any country:
keep in touch with your family/friends,
share the details of your trip with some of them and
travel light with any valuables safely left at home,
here are few more on women traveling alone to Costa Rica.
1. Read, plan your trip thoroughly and then read some more
Read everything you can find on destinations and topics you're interested in. Read travel guides, frequent forums and ask questions. Detail out your route far in advance so you can book and schedule all your accommodations and transport. And once you hit the road you won't be stressing over where you'll end up tonight.
If you don't like strict plans that's okay too. Just have a good idea of what destinations you want to visit and single out few possible options where to stay per destination. Once you make up your mind on where you want to go next, book your room before getting there. Many hotels in Costa Rica are small properties with less than 20 rooms. They get booked far ahead in high season, so have that in mind when planning.
2. Travel during the day
The majority of Costa Ricans are used to the somewhat unusual schedule of starting their day as early as 5am. By 7 or 8 the sun can already be merciless so everyone tries to get their morning chores done beforehand. During the dry season, it will stay scorching hot throughout most of the day, unless the clouds roll in in the early afternoon to give some shelter. Sunsets are not to be missed—but also come in early, at 5:30 or 6pm year-round. Planning travel for the morning means you avoid spending the hottest and also the most crowded hours of the day on the roads.
If you decide to travel by shared shuttle transfers, you'll have a more relaxed schedule, but if taking public buses opt-in for early departure, typically at 5:30 or 6am. Yes, you might be less sociable at that hour, but you'll arrive early to your next destination which will give you more time to pick and choose if you already don't have a place to stay. Also, you will avoid slow traffic coming in and out of the Central Valley. Getting the early bus is a must if you travel across land borders—going to both Nicaragua and Panama—as the lines in front of immigration can get long and slow.
3. Find like-minded travelers along the way
Some guidebooks offer info on meeting places for independent travelers. Another good resource are various facebook groups, that are fairly active in Costa Rica. If you're staying in boutique hotels and hostels, getting to know fellow travelers is easy, just use your common sense when arranging your joint activities. If you're in a somewhat remote area (and there's plenty of those in Costa Rica) you already have a lot in common with people that chose to be there as well. In more popular destinations, and especially the San Jose area, there are plenty of social gatherings, that you can join to meet international travelers or locals.
4. Just say no
You don't have to do anything you don't want to do! If you get that gut feeling that something's probably not good idea for you—even if you previously thought it was—follow your instincts and just say no. It's as simple as that. In the worst case scenario you'll come off as uptight for canceling plans, but that's nothing compared to a worrisome day or night or feeling uncomfortable when you're supposed to be having fun.
It's also OK to just walk away instead of getting involved in a discussion or an explanation. Ticos—Costa Ricans—are generally not too aggressive at selling you anything, and you most likely won't have to fight anyone off. Except maybe taxi drivers and tour guides in popular tourist areas. Just be firm and stick to your guns.
5. Avoiding unsolicited attention isn't hard
Costa Rica is country where you can wear anything you want, and you'll see some locals dressing with a passion for fashion, too. Nobody will ever scold you, or give you the evil eye for wearing casual clothes, but you will get reaction from passers by if you dress up or show a lot of skin (except in beach areas). Catcalling, honking and passing comments of 'mi reina' (my queen), 'que linda' (how pretty), 'preciosa' (beautiful) and 'muneca' (doll) are all standard repertoire of Ticos. If you ignore them, that's all there is to it. It's recommended to take it as a compliment and move on. There's no need to wear a wedding ring to put someone off—Ticos aren't famous for fidelity, so the ring won't faze them much. Just be confident and state your intentions and, as they are a very non-confrontational people, they'll take a hint.
6. Take everything with a grain of salt…
… and a dose of humor. By Western standards Ticos are extremely laid back. They won't understand why you're obsessing on bus schedules (any kind of schedules for that matter) or words they said last night—although those might have sounded like promises to you. For them, it was just a way to be polite and take part in conversation. Yes, they mentioned they'll show up then and there, but they in no way feel obliged to do so.
For Costa Ricans is important to make the other person happy when engaged in conversation, even if it means slightly overstating something. Was that a genuine promise or polite statement? It's not easy to tell. So, don't get too hung up on Ticos' words. Also, don't get upset if it takes forever for the bus to arrive, or a server to come to your table. Ticos take their sweet time when doing something: it's called "Tico Time".  It's not personal so don't let it ruin your day. Just kick back and relax, enjoy the view and find something else to keep you occupied while you wait.
7. Take care of yourself, be confident and use common sense
Like in any other country in the world, there are people in Costa Rica who'd like to take advantage of tourists—if the right opportunity presents itself. To cut down the risk of something like that happening, avoid walking alone in the risky areas. Ask the hotel staff if you plan to go somewhere, as they are best informed what's happening in the area.
Pay special attention to your belongings in bus stations and on buses—keep your carry-on bag next to your feet, not above the head compartment. Do not leave expensive belongings on the beach while you swim/surf, and be sure to use safety lockers in hostels or safes in hotels. If you get to an unfamiliar area, walk with confidence, even if you don't have a clue where you are. Don't panic, just enter the first shop and ask for directions. It helps a lot if you know some Spanish, but many young Ticos know basic English and are willing to help you.
Costa Rica is a very safe country with kind and helpful people. Even women traveling alone should have no trouble getting around without any problems. Follow these tips and you should be just fine: you may even have the time of your life!