How to Tip in Costa Rica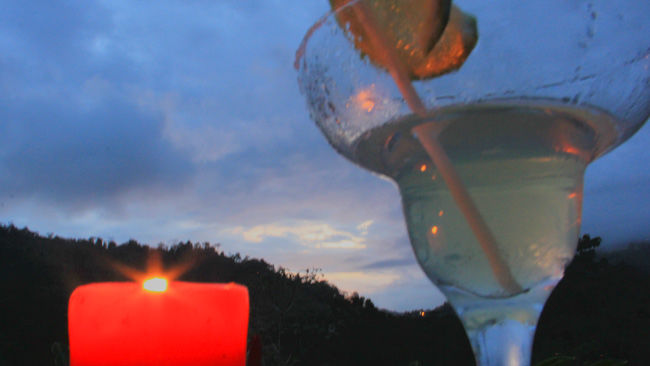 Costa Rica has a very different approach to tipping than the U.S. However, while there are no hard and fast rules about gratuities in Costa Rica, there are some general customs that should be observed when traveling.
Restaurants
Just like in the United States, restaurants are the most likely place you'll encounter a situation where you could be left scratching your head over the tip. Unlike the U.S., though, all Costa Rican restaurants will automatically add a 10 percent gratuity to your bill before it's given to you, in addition to the 13 percent tax. In Costa Rican eateries, tipping is optional, though it's polite to offer an additional sum if you feel your server exceeded your expectations or went the extra mile to ensure you were happy with your meal.
Although some Americans might feel that 10 percent is a little low for a tip, Ticos generally don't bother to add any extra onto the existing tip. It's by no means expected that you do so. However, if you want to give your server a little more, he or she will likely be most grateful for your generosity.
Hotels
Another place where tipping can get a little confusing in Costa Rica is hotels. Depending on the type of accommodation you're staying in, cultural etiquette regarding tips can change.
If you're staying at a high-end resort, it's customary to offer a tip of around $1 per bag. Similarly, many people leave the housekeeper a tip of around $2 per day for the duration of their stay. It's worth remembering that if you choose to leave the maid a little more, do so on your first day, as this will likely result in even better service for the rest of your trip. Finally, if you have a few drinks at the hotel bar, it's generally considered good manners to tip around $1 per drink.
Transportation
Things can get a little more complicated when tipping drivers and other people who help you see the sights.
If you're taking a cab a short distance, a large tip isn't really necessary, but rounding the fare up to the nearest dollar is usually the norm. For longer cab rides, a tip of between $1 and $5 is sufficient, but if you're going a really long way, giving a little extra might be a good idea. Tipping tour bus drivers will cost you a bit more. For an all-day tour, a tip of around $10 is appropriate, but again, is by no means expected. Drivers of water taxis usually get around $2 per journey.
Tour Guides
When it comes to the tour guides themselves, however, a tip of between $5 and $15 is considered polite, depending on how many people are in your tour group. If you go on a scuba diving tour, a tip of about $10 is acceptable.
When heading out on a sport fishing trip, it's customary to tip the crew! The customary tip is 15% to 20% of the charter cost. For an exact amount, please ask your travel consultant and they can provide the charter cost.
These guidelines are just that—rough estimates. Costa Rica welcomes millions of tourists every year and usually Ticos will go above and beyond to ensure you have an unforgettable trip. If you feel the people you meet deserve a little extra, then by all means tip generously.