Tamarindo Costa Rica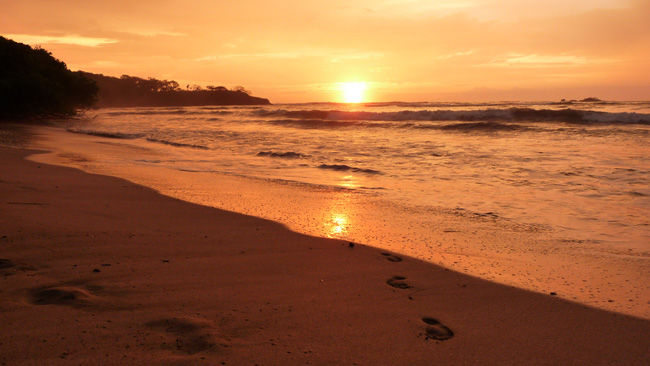 Tamarindo Costa Rica at a Glance
Ideal for:
Families

Couples

Adventure Seekers

Nature Lovers

Surfers
Nearby Activities:
Surfing

Kayaking

Deep Sea Fishing

Horseback Riding

White Water Rafting

Canopy Zip Line

Sailing

Diving the Catalina or Bat Islands
Nearby Attractions:
Palo Verde National Park

Guanacaste National Park (Rincon de la Vieja)

Tenorio Volcano

Santa Rosa National Park

Las Baulas Marine National Park

Tamarindo Wildlife Refuge

Rio Celeste

Corobici and Tenorio Rivers
Special Features:
Great beach to have a cultural experience in the midst of a beautiful surf town. Lots of restaurants and souvenir shops, and overall a calm beach that is great for swimming for all ages.
Fast Facts
Region: Guanacaste & The North Pacific
Closest Airports: Liberia International Airport (LIR) and Tamarindo airstrip
Altitude: Sea Level
Average Temperature: 75-92º F (23-32º C)
On average, the town of Tamarindo Costa Rica has a population of 500. However, during the busiest tourist weeks, the population can reach 5,000. Keeping intact its laid-back surf appeal, it's easy to submerse yourself in this colorful beach town full of culture and fun. The beach is known worldwide as being among the best for surfing and active beach-goers. Combine this with the golden color sand, amazing sunsets, and upbeat ambiance, and then you realize Tamarindo is perfect for travelers of all walks of life.
Being only 45 minutes from Liberia airport and having a wide variety of activities also make Tamarindo a convenient vacation destination. Just north of the beach is the Tamarindo Wildlife Refuge. It consists of many mangroves and is home to howler monkeys, sloths, tropical birds, and crocodiles. Also very popular from November through April is the nesting of the leatherback and green sea turtles in nearby Playa Grande. If you choose to visit Tamarindo, you will be in the mix of all that is going on but also can get out and explore the natural side of Costa Rica with ease.
The beach is one of many bays lining the Pacific Coast. To the south, you have Playa Langosta and to the North Playa Conchal. Langosta is very rocky, and Conchal is a calmer bay. In between is Tamarindo—a really nice mix of the two.
Attractions & Places to See
Playa Grande nesting for leatherback turtles September through April

Tamarindo Wildlife Refuge

Guanacaste National Park

Rincon de la Vieja

Barra Honda Caves 

Tamarindo Waterfall

Palo Verde National Park

Rio Celeste

Catalina and Bat islands
Activities & Things to Do
Tamarindo Costa Rica is a great spot that offers a wide variety of activities, with fun for the whole family, solo traveler, or couples. It appeals to most travelers and it diverse and rich in wildlife, adventure, and stunning sunsets.
Surfing

Stand-up Paddleboarding

Zip lining

Kayaking

ATV

Horseback riding

Snorkeling

Diving

Deep sea fishing
Day Trips
Palo Verde National Park

Rio Celeste

Tamarindo Wildlife reserve

Liberia cultural tour
Wildlife & Nature
Howler monkeys are common to see in the treetops along Tamarindo beach. Morning and afternoons are when they are most active. Dolphins and whale watching are a popular seasonal treat offshore. It is also common to see Leatherback turtles nesting in the nearby protected Las Baulas Marine National Park in Playa Grande.
Best Time to Visit Tamarindo Costa Rica
The best time to visit Tamarindo weather-wise would be mid-November through August. If you are interested in seeing the Leatherback turtles, then September through March is a key time to travel to Tamarindo. For those interested in surfing, June through October provide great waves.
13 years and counting, every August the Surf n' Turf surf and golf charity contest take place in Tamarindo. 100% of the profits are donated to CEPIA, a non-profit geared to bettering the lives of local school children and teens.
Each September the Tamarindo Marathon takes place which attracts visitors worldwide.
Where to Stay in Tamarindo
There are a wide variety of hotels in Tamarindo, ranging from hostels, condo rentals, luxury boutique hotels, and budget-friendly cabins. Something for everyone!
Restaurants and Nightlife
Restaurants and bars abound in Tamarindo. You can find small sodas that serve the traditional casado which consists of beans, rice, salad, fried plantains, and your choice of meat, chicken, or fish. You can find pizza parlors, ice cream shops, and a large selection of specialty dining, as well.
The nightlife is very lively in Tamarindo. You will find hotels with casinos, bars, and dance clubs.
---
Sportfishing in Tamarindo Costa Rica
Besides the beautiful beaches, what attracts fisherman here is the excellent year-round inshore fishing and proximity to spectacular deep sea fishing. This is the most western point of Costa Rica, so the continental shelf and deep waters are only a quick 30-minute run away. That, of course, means less sitting and more fishing for you! With that said, offshore fishing is great during green season (June through October) only. For more info, check out our ultimate guide to Costa Rica fishing with seasonal charts and a great video done by our fishing expert, Justin de Boom. With a rocky, volcanic coastline and several islands that are abundant with marine life, this is also an ideal spot for inshore fishing.
Tamarindo waters also typically produce the largest and most numerous yellow-fin tuna between the months of May to September. We've seen a couple come in at over 250 lbs – that's a lot of sashimi! Whether you are fishing for snapper and grouper at "The Reef", an underwater volcanic reef, or fishing for wahoo and roosterfish at the Catalina Islands, the action is always good. One of the highlights of fishing here is bringing your catch back to one of the restaurants right on the beach and eating it for dinner just a few hours later.
---
Services & Infrastructure in Tamarindo
Public transportation: Yes, bus transportation hourly to nearby towns, and Liberia
Public amenities: Yes, along the beach you can find a few public showers, but there are no public bathrooms. Restaurants may charge a small fee to use their facilities if you are not a customer.
Shopping: There are local supermarkets, fun souvenir shops, and beach vendors
ATMs: Yes, there are four banks in Tamarindo: Banco de Costa Rica, Banco Nacional, CREDOMATIC/BAC San Jose, and Scotia Bank. Each offers exchange services and 24-hour ATM machines.
Gas stations: Yes
WiFi or Internet cafés: Yes, most establishments have WiFi, but the service can be spotty from time to time
Cell Phone Reception: Reliable reception
Restaurants: Many restaurants with a good mix of local diners (sodas) and tons of specialty restaurants
Nearest medical facilities: Pharmacies located in town and general doctor clinics. The nearest hospital is the CIMA in Liberia about one hour away.