San Jose & Central Valley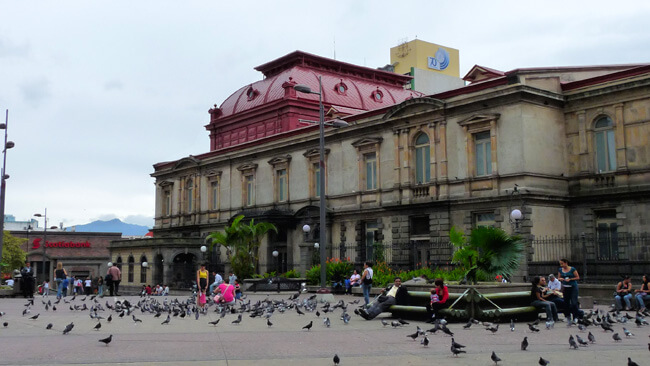 Fast Facts
Region: San Jose & Central Valley
Closest Airports: San José (SJO) & Quepos Regional (XQP)
Landscape: City, Mountains, Valley
Altitude: 3,809 ft (1,100 m) above sea level
Average Temperature: 68º-75º F (20º-24º C)
Home to the economic, cultural and political centers of Costa Rica, the Central Valley is also the most populated region in the country, with more than a third of the country's entire population living in the area that extends from Cartago to Alajuela. Strategically positioned in the middle of the valley is San José, a rapidly growing Latin American capital that's become synonymous with cosmopolitan development.
The Central Valley is the most culturally exciting area in Costa Rica, with countless museums, art galleries, theaters as well as colonial structures spread evenly across the cities it covers (Alajuela, Heredia, San José and Cartago). Besides harboring the only completely urban spaces in the country, the Central Valley is also surrounded by natural beauties such as the volcanoes of Poás, Irazu, Turrialba and Barva, all of which have adjacent parks or reserves.
Highlights
The Central Valley is widely regarded for its enviable weather throughout the year.
Visit the coffee plantations near the Poás volcano.
The National Theater in San José was designed inspired by French architecture and is one of the most visited in Latin America.
Because of its strategic position, the Juan Santamaría International Airport is quickly becoming a popular hub for worldwide flights.
Cartago is famous for its ancient churches, with some jokingly saying that "there is one church per block".
The Basilica de los Ángeles is home to the Virgin of the Angels, the patron saint of Costa Rica. Each year around 1 million people – a quarter of the country's population – make a pilgrimage to the church.