San Jose & Central Valley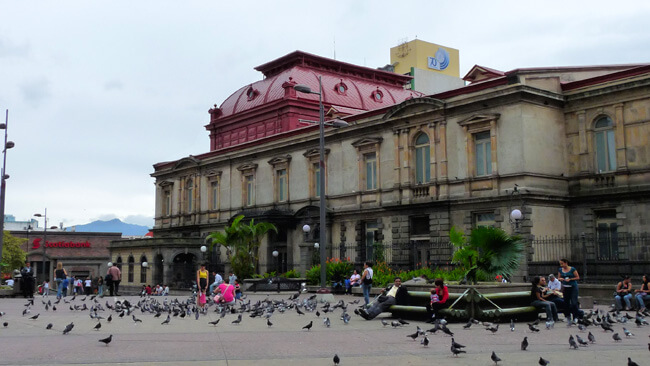 San Jose & Central Valley at a Glance
Highlights:
Coffee tours
Hiking
Live theater
Whitewater rafting
Souvenir shopping
Museums
Proximity to an international airport
Day trips
Volcanoes
National Parks:
Poas Volcano

 

National Park

Barva Volcano

 

National Park
Home to the economic, cultural and political centers of Costa Rica, the Central Valley is also the most populated region in the country. It has more than a third of the country's entire population living in the area, which covers Alajuela, Heredia, San José, and Cartago.
This is definitely a place worth checking out during your Costa Rican vacation. If you have any questions about what to see or what to do, simply contact us and we'll gladly help you.
Strategically positioned in the middle of the valley is San José, a rapidly growing Latin American capital that's become synonymous with cosmopolitan development. Because of this, the Juan Santamaría International Airport is also quickly becoming a popular hub for worldwide flights.
The Central Valley is the most culturally exciting area in Costa Rica, with countless museums, art galleries, theaters as well as colonial structures spread evenly across the cities.
For example, the National Theater in the heart of San José was inspired by French architecture, and is one of the most visited in Latin America.
In the same way, Cartago is famous for its colonial churches, with some jokingly saying that "there is one church per block".
The Basilica de los Ángeles is the most famous, as it's home to the Virgin of the Angels, the patron saint of Costa Rica. Each year around 1 million people–a quarter of the country's population–make a pilgrimage to the church.
In addition to harboring the only completely urban spaces in the country, the Central Valley is also surrounded by natural beauties such as the volcanoes of Poás, Irazu, Turrialba, and Barva.
They all have adjacent parks, reserves, or other cultural or adventure experiences. Visiting the coffee plantations near Poas Volcano or going whitewater rafting in a day trip.
---
Chirripo National Park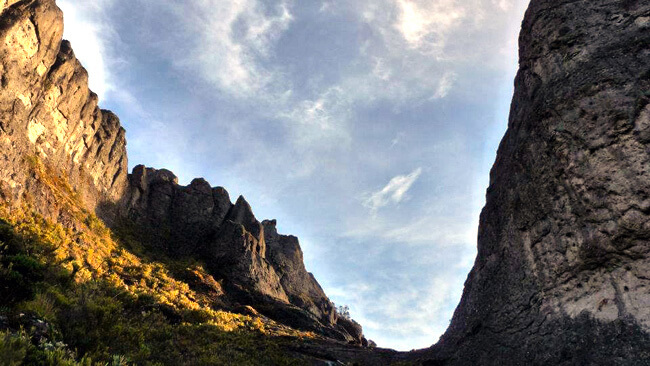 When to visit Chirripó National Park:
January to March, during the dry season.
What to do:
Hiking
Camping
Birdwatching
Wildlife spotting
Nature photography
Where to go:
The various hiking trails
Different natural landmarks like peaks and lakes
Chirripó National Park is located in the Talamanca Mountain Range, about 94 miles from San José, in the southeastern region of the country. The park is home to the highest peak in Costa Rica: Mount Chirripó (12,538 feet). In 1983 the park was named a "World Heritage Site" by UNESCO.
This is a favorite of mountain climbers and hikers, as well as one of the most challenging ascents in the country. The national park encompasses parts of three of Costa Rica's provinces and contains at least five eco-systems including subalpine wet forest, cloud forest, and alpine tundra.
Part of what makes this park appealing to some is that it demands a lot from visitors—it's not your usual "walk and take in the sights" spot. In order to reach the Chirripó summit, visitors have to walk a 10-mile uphill trail, and after that, another 3 miles await them before reaching the mountain peak.
On the way to top visitors can see over 400 bird species, more than 250 reptile species, and flora that varies through the different habitats. There are bromelias, lichens, orchids, and bushes as you walk.
Among the animals that live here, you can find hummingbirds, quetzals, rabbits, coyotes, tapirs, and even jaguars and mountain lions. Keep your eyes open to try and spot as many as you can!
Weather in this region varies according to the season. The lowest recorded temperature reached 14° F , while the highest was 80° F. Nights can get quite chilly and foggy, which is why visitors who stay overnight should always be accompanied by expert guides.
To make the most of the trip, it's better to visit during the drier season, between January and March. Average daytime temperatures are in the mid 60° F, but they often fall to freezing at night. Avoid Easter as this is the busiest time of the year.
---
Irazu Volcano National Park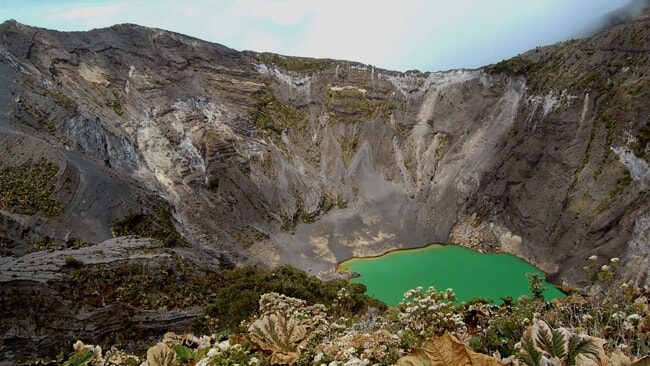 When to visit Irazu Volcano National Park:
Year-round, with December to May being the driest months.
What to do:
Hiking
Birdwatching
Nature photography
Where to go:
Prusia Forest Reserve
Sanatorio Duran (former hospital and prison, rumored to be haunted)
The mighty Irazu Volcano is a wonderful day trip from the San Jose area. At 11,260 feet, the weather is quite a bit chillier than the valley below. The drive from the nearest city of Cartago is simply stunning, as each new turn reveals a better view of the valley or the surrounding farmland.
Sitting on the eastern edge of the Central Valley, Irazu Volcano has an irregular cone shape and steep slopes.
The peak is often shrouded in clouds, and the constant winds mean abrupt changes in clouds and weather during your visit. On rare clear days, it's possible to see both the Pacific Ocean and Caribbean Sea!
The road there is full of stunning views of farmlands, forests, and towns. It ends right at the peak, and it's just a short walk from the parking lot to the black sandy crater.
The large flat crater looks a bit like an alien landscape, and paved walkways allow you to get right to the edge of Diego de la Haya crater. Traditionally, this smaller deeper crater has been filled with bright blue-green water. Recent changes in weather and volcanic patterns mean this crater is virtually dry, and that the colors can vary.
The chilly wind and altitude (even short walks can be tiring for the less fit) have most people looking to relax and warm up after a few minutes on the crater. Fortunately, there is a small gift and coffee shop right on the edge of the main crater.
Picnic tables dot the edge of the crater and the local coatis will be more than happy to help themselves to your leftovers, so be careful not to feed them.
To see even more wildlife and immerse yourself in the surrounding forest, go to the slopes on the western side. Here is Prusia, a section of the park where you can have good birdwatching, including quetzales.
Today the volcano is quite quiet, as its last eruption was in 1994. Various locals also recall the eruptions and extended ash showers of 1963-65. There have been 23 recorded eruptions since the first was recorded in 1723.
The eruptions have yielded very fertile soils and a large percentage of the country's produce is grown there. Though technically active, the volcano is closely monitored by top volcanologists so the risk to visitors is minimal.
---
Los Quetzales National Park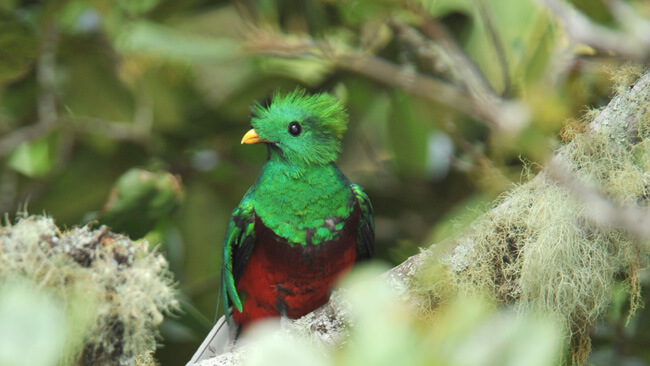 When to visit Los Quetzales National Park:
What to do:
Birdwatching
Wildlife Watching
Hiking
Where to go:
San Gerardo de Dota
Cartago
The Quetzales National Park, declared in 2005, is the latest addition to the list of the National Parks of Costa Rica. It is set along the Talamanca mountain range, and it encompasses what was known as Los Santos Forest Reserve, with three types of rainforests and up to fourteen mini-ecosystems.
The highlight of this national park is of course the quetzal. This bird is renowned for being shy and evanescent, and it can be tricky to spot. Thanks to an abundance of fruit trees in the park, rangers claim that seeing a quetzal here is relatively easier.
Quetzals are quite striking, claimed by many to be one of the most beautiful birds. This title is due to its plumage of strong contrasting colors: metallic green feathers on its head, neck, chest, back, and wings; and crimson feathers on its lower breast, belly, and convert under-tail.
Its most spectacular feature is probably the elongated upper emerald green tail that covers the brilliant white tail underneath.
The males are more colorful than the females, as they have a bright golden green crest on their heads. They use their tails like a train as they try to impress the females.
These elegant tails are particularly impressive when the birds are flying during the mating season. The females are still beautiful birds, with a bronze head and grey chests and bellies.
The quetzal is important in several Central American cultures, and it's often called the Rare Jewel Bird of the World or the Resplendent Quetzal.
If you can't spot a quetzal, don't worry. Birdwatchers will not be disappointed as the park is also teeming with toucans, hummingbirds, tanagers, trogons and parrots.
Mountains, lakes, cloud forest, rainforest, rivers and streams are all part of the landscape in this park. Pumas, sloths, and coyotes have been spotted and you will see a myriad of exotic flowers and trees, like the Aguacatillo, which is a relative of the Aguacate tree with fruits the Quetzals love.
The lush green of the trees and plants and the colors of the flowers, birds, and butterflies are simply enchanting and too striking to miss. This park is a true gift of Nature!
---
Turrialba Volcano National Park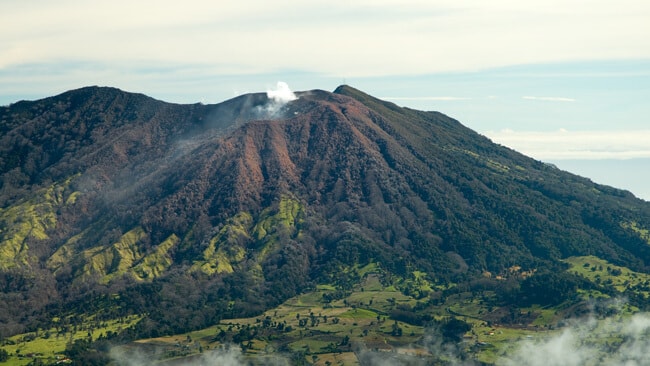 When to visit Turrialba Volcano National Park:
Mid-November to mid-April
What to do:
Hiking
Nature & wildlife watching
Where to go:
Irazu Volcano National Park
Turrialba Town
Guayabo National Monument
Located in the Cordillera Central mountain range, Turrialba Volcano National Park boasts one of Costa Rica's most impressive volcanoes.
Turrialba has not one, but three craters, and in the past, visitors could take their time and wander around the summit at their leisure. In a country full of active volcanoes, Turrialba is also one of Costa Rica's most active. Since the noxious gases produced by the craters can be dangerous, so tourists are not allowed.
The increased activity culminated in 2016, when it erupted several times in the span of one week, actively closing the international airport in San Jose for a day.
The evacuation zone surrounding the volcano expanded to 3 miles from the top. Currently, the Costa Rican authorities have determined that due to the volcano's activity the park will remain closed until further notice. No big eruptions have occurred since 2016, but Costa Rica is famous for preferring safety. You can follow news in English about Turrialba volcano eruptions here.
Before that, Turrialba Volcano's last big eruption occurred in 1866, and it is now quite safe to climb with the help of the park's facilities.
Once on the summit, you are rewarded by breathtaking and spectacular views over the valley and the Irazu, Barva and Poas volcanoes, and you may just be able to catch a glimpse of the two oceans if you are lucky.
The summit of Turrialba Volcano sits at an elevation of more than 10,919 feet, making the trek to the top a challenge for even the most experienced hiker. If you're up for a truly unforgettable hiking experience, the winding trails and rugged terrain of Turrialba will more than fit the bill.
Before you can embark on your adventure, you'll need to get there first – and this is tricky without an experienced guide. The surrounding countryside is particularly dense, so it's better to rent a 4×4 vehicle or go on a guided excursion.
Some tourists believe Costa Rica is hot and humid all the time. While this is true in some areas, this is not the case at Turrialba. For most of the year, the volcano is shrouded in clouds, and temperatures can be quite chilly at the summit (an average of 70° F).
Turrialba Volcano is surrounded by primary and secondary forest, meaning there are plenty of opportunities to see wildlife while visiting the park. However, until the volcano remains active you should plan to visit some of the other volcanoes that have similar bird viewing opportunities.
---
Barbilla National Park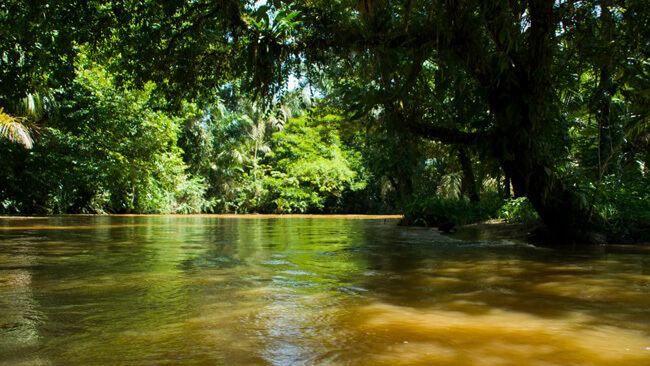 When to visit Barbilla National Park:
During high season, from November to April
What to do:
Extreme hiking
Birdwatching
Wildlife watching
Where to go:
Talamanca Mountains
Rio Dantas
Barbilla National Park is home to one of the highest points in the Central Valley, Mount Tigre. This imposing mountain is perfect for avid hikers looking for their next challenge.
The park sits in both the Cartago and Limón provinces, with an area of almost 30,000 acres. As you wander through the tropical jungles of Barbilla, it's easy to forget you're still in Costa Rica.
The unspoiled atmosphere of this national park can make you feel as though you're exploring a long-forgotten landscape.
This reserve is also home to the Cabecar people, Costa Rica's largest indigenous group. The Cabecar are a people who have lived here for many generations and survive by hunting, fishing, and farming the land.
As a result, Barbilla is an area of tremendous cultural significance and has been protected by UNESCO since 1982.
Numerous trails and hiking paths wind through the verdant overgrowth of Barbilla National Park, so avid hikers will find plenty to see and do here.
Many of the paths are unmarked and the terrain can be quite arduous, so before setting off on your hiking adventure, be sure to notify a park ranger.
Unless you're an experienced hiker, you'll probably want to hire a private guide to help you navigate through the dense jungles, as doing so alone is an unnecessary risk.
Embarking on a rugged hike with a guide can be a great way to get the most out of your trip to Barbilla and learn more about the indigenous flora and fauna. After all, Barbilla National Park is home to several rare and endangered species, including reclusive mammals like pumas, ocelots, and the tayra.
This nature reserve is also the perfect destination for birdwatchers, as the magnificent sun heron can often be seen amid the park's tropical overgrowth.
---
San Jose: Costa Rica's Capital
When to visit San Jose:
Year-round (there's always something to do!)
What to do:
Coffee tours
Hiking
Live theater
Whitewater rafting
Souvenir shopping
Where to go:
Museums
Walking tours across the city
Shopping malls
Poas Volcano National Park
Irazu Volcano National Park
Barva Volcano National Park
San Jose is an oft-ignored stopover for the international airport, but Costa Rica's capital city is an excellent base for adventures into surrounding mountains, volcanoes, and the nation's famed coffee country.
San Jose only recently started to get rid of the bad—and undeserved—rap. While it may not be oceanfront or surrounded by rainforest, the nation's capital is a vibrant city home to rich cultural offerings, lively nightlife, and some of the country's greatest grub.
The city pulsates with life, and for good reason: approximately two-thirds of Costa Ricans live in San Jose and its suburbs, evidenced by the bustling streets, honking horns, and dense buildings that greet you.
During Spanish rule, San Jose emerged as a small colonial city, with stately churches and clay-roofed mansions to prove it. Over time, serious earthquakes destroyed many of these architectural gems. Today, San Jose is more modern than colonial, although several adobe facades and cobblestone streets remain.
There is something for everyone and every budget in San Jose, from $5 hostel beds to ultra-luxe suites in buildings dating back to colonial times. If you're staying in San Jose Costa Rica as merely a stopover for the airport, you may want to consider staying overnight in Alajuela or Heredia.
San Jose may not be the beachfront capital you expect, but Costa Rica's capital city is the cradle of the nation's culture. Here, you'll find excellent museums—delve into indigenous jade, pre-Columbian gold, Costa Rica's history, and more—and ornate theaters, complete with live concerts, ballet, and plays.
The green season runs mid-May through November, with the most rain in September and October. The Christmas season is especially charming when the city hosts a Festival of Lights, The Nutcracker plays at the National Theater, and it seems the entire valley is decorated for the holiday.
Take to the hillsides to explore active volcanoes and tour coffee plantations. There is much to see in and around San Jose.
Poas Volcano National Park
Irazu Volcano National Park
Barva Volcano (within Braulio Carrillo National Park)
Doka & Britt Coffee Estates
La Paz Waterfall Gardens
Botanical Orchid Gardens
Zoo Ave Rescue Center
From the exhilaration of conquering your first Class V whitewater rapid to the challenging hike to an active volcanic crater, San Jose is a wonderland of things to do.
If you have the luxury of time, devote a few days to the city and her countryside. If you don't, try to earmark at least an overnight to explore the verdant valleys that most Costa Ricans call home.
There's always something to fill your day:
Go whitewater rafting down the Pacuare and Reventazon Rivers.
Hike up Barva Volcano, Poas Volcano, and Irazu Volcano.
Sip the nation's best brews on a coffee tour.
Take an aerial tram through dense rainforest adjacent to Braulio Carrillo National Park.
Snag great souvenirs at great prices, at San José's open-air markets.
Most of San Jose's attractions are located within an hour of the city–perfect side trips, even if you're here for just a day. If you have a little more time, check out these awesome asides:
Guayabo National Monument: Costa Rica's most important indigenous ruins.
Lancaster Gardens: one of the world's most spectacular botanical gardens with more than 3,000 plant species!
Braulio Carrillo National Park: Costa Rica's second-largest park and home to a startling array of scenery and animals.
Zoo Ave: a must for animal lovers, the Zoo rescues illegal pets and injured wildlife, rehabilitates whenever possible and provides a safe haven for the animals that can't live in the wild. It also runs a successful macaw breeding program.
Dining and Shopping at the City
San Jose offers a buffet of restaurants and nightlife, arguably the country's best–or, at least, the most diverse. Find everything from streetside sodas, Costa Rica's version of a diner, to white-tablecloth restaurants in stately old buildings.
If you enjoy ethnic foods, the city serves up authentic Chinese dim sum, succulent sushi, Argentinean churrasco, tasty Lebanese (plus hookah bars), and so much more. Nightlife swings from techno to live rock music and everything in between. San Jose also has several gay bars, popular for drinks and dancing.
Souvenirs, crafts, clothes, accessories, and even the ultimate designer outfits can be found in San Jose. There are infinite places to shop, all depending on what you're looking for in experience and products. Even so, the top 6 places to visit in the Metropolitan Area of Costa Rica are:
San Jose's Main Boulevard
The boulevard is full of eateries and all kinds of shops including the Central Market and la Casona, two great places to purchase souvenirs.The avenue is near San Jose's main attractions such as the National Theatre and the Democracy Plaza.
Multiplaza Escazú
Located in the west of San Jose province, this is a modern mall that provides customers with the top trends and brands from around the globe, including luxury and designer brands. Here you can also find casual restaurants, fast food chains, cinemas and cafeterias.
Lincoln Plaza
If you find yourself on the east side of the capital, Lincoln Plaza might be the best option to visit. This shopping center also provides the best chains stores and eateries in the country, and is the main hub for the newest stores arriving to Costa Rica.
Paseo de las Flores
Located to the North in the Heredia province, Paseo de las Flores is another large shopping mall worth visiting.
It has the same profile as the others listed here, but it has an interesting design that combines the historical roots of the province with beautiful outdoor spaces. At night and during soccer games it can be quite lively as it is close to several large universities, with many bars and restaurants that stay open late.
Avenida Escazú
This new shopping center unites some of the most exclusive stores in the country with other services, such as real state agencies, medical services, car dealerships, and more. The design is also appealing for enjoying open-air spaces and contemplating the featured art pieces, sculptures, and fountains that garnish the facilities.
City Mall, Alajuela
Last but not least, the City Mall is now the largest mall in Central America. To accommodate the influx of people, roads around the mall were widened and pedestrian walkways added.
With 330 storefronts and an extensive kids' zone you will likely be able to find anything you're looking for here. Located just minutes from the San Jose airport, it's an easy stop on your way into or out of the country.
---
Turrialba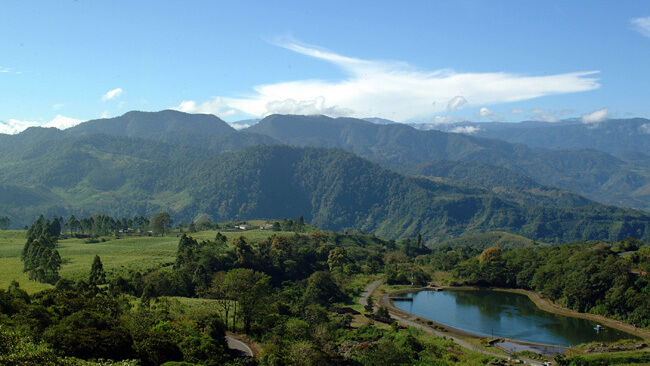 When to visit San Jose:
Mid-November to mid-April
What to do:
Hiking
Whitewater rafting
Kayaking
Horseback riding
Nature & wildlife watching
Where to go:
Pacuare River
Reventazon River
Irazu Volcano National Park
Turrialba Volcano National Park
Guayabo National Monument
Turrialba is an attractive little town, 33 miles East of San Jose in the province of Cartago, with stunning views of Costa Rica's rural countryside and the Central Valley. Turrialba mostly lives off agriculture and is home to gorgeous coffee farms, macadamia plantations, and sugar cane fields.
This picturesque little town of charming streets and beautiful sceneries has direct access to the Turrialba Volcano National Park, home to the active Turrialba Volcano. Turrialba is also famous for being one of Costa Rica's hot spots and base camps for whitewater rafting.
Those who seek thrilling and exciting vacations will not be disappointed. The Pacuare and Reventazon Rivers are close to town and guarantee a good rush of adrenaline! These rivers have a worldwide reputation and they are even used for training by top kayakers and white water rafters.
Many people go to Turrialba to visit the Guayabo National Monument. This is a very special site to explore, not only because of the ruins but also because it is a place of great natural beauty.
It is Costa Rica's one and only pre-Colombian site that has been excavated and that is opened to the public. While it is not comparable to other Central and South American ruins, it still provides a good insight of what life was like there from 1000 BC to 1400 AD.
The ruins mostly consist of paved roads, stone bridges, houses and temple foundations and aqueducts, some petroglyphs and gravesites.
When in the area, see also the Center for Agronomy Research and Development, a world of wonder for naturalists with its 2000 acres of the world's most advanced tropical agriculture research.
Turrialba will offer you with the true essence of Costa Rica. The vibrant green pastures and magnificent scenery will transport you to a world of simple beauty and serenity. It is the only place in the country where a cheese bearing its name, the Turrialba cheese, is produced thus huge cattle ranches surrounding it.
Turrialba also holds an extra surprise for its visitors: it manufactures the Rawlings baseballs used in the Major League games.
---
Cartago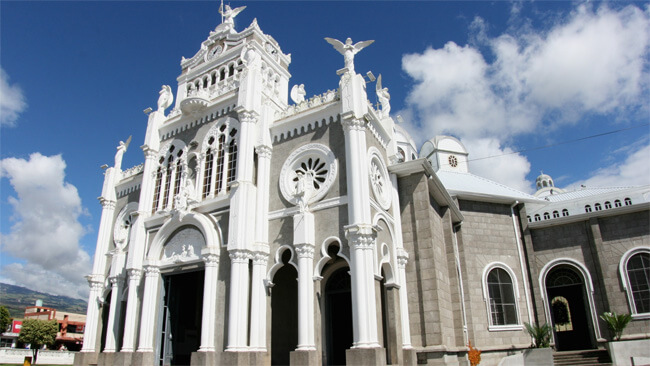 When to visit Cartago
From November to April, during high season
What to do:
Where to go:
Irazu Volcano National Park
Lankester Botanical Gardens
Our Lady of the Angels Basilica
Savegre Natural Reserve
Chirripo National Park
Cartago is one of the largest and oldest cities in Costa Rica. Cartago was the first capital of Costa Rica, and was also one of the earliest settlements established by the Spanish in the 16th century.
The original Spanish settlement grew quickly during the 17th century, but sadly many of the city's buildings were destroyed by the frequent eruptions of Irazu Volcano.
Despite these setbacks, Cartago expanded to become one of the country's most richly cultural and historic cities.
The city is nestled on the banks of the Reventazón River, making Cartago an excellent starting point for travelers hoping to enjoy some outdoor adventures after touring the historic sites of the city.
Outdoor Activities and Adventures
As a landlocked city, Cartago lacks the beaches that Costa Rica is known for. This is a chance to visit many other places of interest in and around the city.
So whether visitors want to immerse themselves in the rich history of Costa Rica or venture into a tropical adventure or relaxing family outing in the Central Valley, Cartago is a great place to start.
Whitewater rafting along the Reventazón River
Leisurely tours of Lankester Botanical Gardens
Hiking the slopes of Chirripo National Park
For wildlife and nature enthusiasts, Lankester Botanical Gardens is a must-see attraction. Organized into distinct areas, it boasts different plants from around Costa Rica and Central America.
This fascinating facility is home to an extensive collection of rare orchids and other tropical plant life, making it the perfect destination for travelers hoping to enjoy the spectacular blooms of color for which Costa Rican flowers are famed.
City Life & Cultural Significance
Cartago is perhaps best known as the site of the Basilica de Nuestra Señora de los Ángeles, or Our Lady of the Angels Basilica.
It is here that visitors will find the sculpture of La Negrita, the Black Madonna. This church is not only among the best examples of classical architecture in Costa Rica, but also a major site of spiritual significance. Every year, thousands of pilgrims make their way to the basilica in August for a special mass and various celebrations of the Madonna's first appearance at the church in 1635.
Cartago is also home to a diverse range of accommodations. From luxury spas and resorts to smaller, intimate bed-and-breakfasts, Cartago has places to stay for every taste.
Some of the most popular accommodations are located just outside of the city amid the rolling hills of the surrounding countryside, so visitors hoping to get away from it all without straying too far from the city will find plenty of places to lay their head.
Due to its high elevation, Cartago is significantly milder than some low-lying cities. For this reason, visitors spending time in Cartago during the dry season between November and April may find that the arid temperatures of central Costa Rica are a little more tolerable.
What Cartago lacks in haute cuisine it more than makes up for with delicious home-cooked Costa Rican meals. Many restaurants and eateries can be found throughout the city, serving a variety of Tico favorites.
There are several family-owned bakeries located in Cartago, each of which specializes in Central American pastries and desserts.
This includes famed dishes like dulce de leche, a particularly enticing creamy dish made from caramelized condensed milk. It is also well-known for its ice cream shops, which sell ice cream bars.
---
Zarcero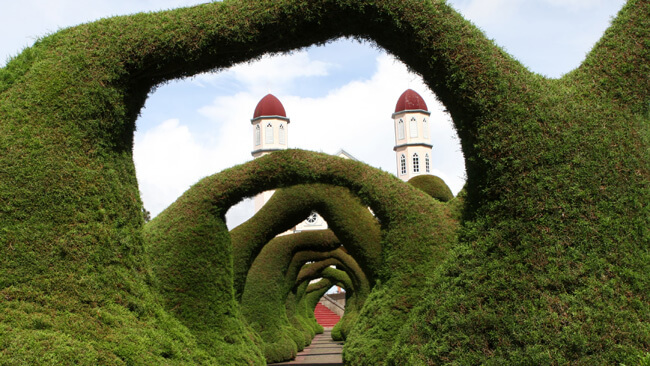 When to visit Zarcero
What to do:
Sightseeing
Horseback riding
Where to go:
Francisco Alvarado Park
Coopebrisas Cheese Factory
Bosque Nuboso Los Ángeles Reserve
Juan Castro Blanco National Park
Visit this picturesque little town on your way to Arenal Volcano area.
One of the ways to get from San Jose to the famous Arenal Volcano is by taking a scenic road that runs north from the Central Valley, across the shoulders of another active giant—Poas Volcano.
Winding down these picturesque hills, covered with coffee farms and lush sprouts of tropical forests in between them, you'll find a postcard perfect town of Zarcero, with its spring-like air and fresh mountain temperatures .
Zarcero's beauty is related to its particular microclimate, which makes for unique vegetation in the area. The town is known among locals as a cool place, often covered in mist.
It is also a wonderful spot to purchase different types of home-made savory cheese (locally known as 'palmito'), dairy products and the traditional sweets known as 'cajetas.'
A popular resting spot among travelers is the town's trademark—a topiary garden in front of the town's church. Wavy arches carved from conifer cypress make quite an impression, as it is such an unexpected sight in the Costa Rican countryside.
Since 1964, the 16-arched-shaped gardens has become part of the church's identity, with maintenance from the local government.
There are nearly 123 sculptures in the topiary, shaped different animals or scenes–an octopus, an elephant, a giraffe, chickens, a dinosaur, human figures, vehicles, and even the national coat of arms. All were created by the local artist Evangelista Blanco.
Beautiful hills, coffee farms, and sugar cane plantations are part of the stunning views of Zarcero. Due to its temperatures and landscape conditions, farms and dairies represent one of the most important economic activities in the area.