San Isidro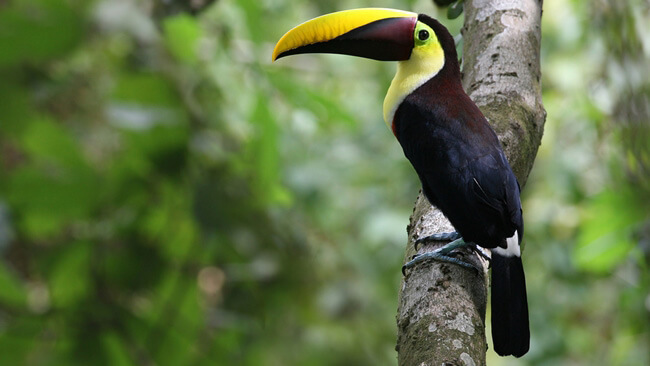 San Isidro at a Glance
Nearby Attractions:
Chirripo National Park

La Amistad International Park

Los Quetzales National Park
Special Features:
One of the most important centers of agricultural production in the region, San Isidro is a great destination for travelers hoping to experience some authentic Tico festivals. In January, San Isidro plays host to the Fiesta Civica, a jubilant gathering known for its bullfights and live music. In May, local farmers celebrate and pay tribute to San Isidro, the patron saint of farming, with a colorful and vibrant parade.
Fast Facts About San Isidro del General
Region: The Southern Zone Highlands
Closest Airports: Juan Santamaria International Airport, Quepos​ La Managua Airport
Altitude: 3,000 feet (1,100 meters)
Average Temperature: 75 degrees Fahrenheit (23 degrees Celsius)
Before visitors even reach the charming city of San Isidro, they will be treated to some of the most spectacular views Costa Rica has to offer. Nestled in the foothills of the Talamanca Mountains, San Isidro sits in a lush valley offering stunning views of the surrounding landscape. Once there, travelers will discover a uniquely Costa Rican city with a rich history and diverse culture.
The area's climate and location make it ideal for growing fruit, particularly pineapples, and fruit vendors line many of the city's streets. San Isidro is also a major producer of coffee and sugar, and families visiting the area can see this process for themselves at Rancho La Botija, a working coffee and sugar farm that offers daily tours.
San Isidro is a birdwatcher's paradise, as many of the most elusive and exotic birds in Costa Rica, including the resplendent quetzal, make their home in the lush forests that surround the city. Adventurous visitors can set off to one of the numerous national parks that are located nearby, including Chirripo National Park, home of the tallest mountain in Central America.
Although San Isidro is easily accessible today, this was not always the case. The pass that leads to the city is known as the Cerro de la Muerte, or Mountain of Death. This treacherous stretch of the Costa Rican countryside is aptly named, as many unwary travelers lost their lives in the past due to difficulties of traversing the area's steep inclines. The dense fog and heavy rainfall that the region is known for make traveling here particularly dangerous, and this legacy lives on in the area's fearsome name.
However, today, travelers need not fear this pass, and should instead enjoy the truly spectacular views. From this road, visitors can see the magnificent natural splendor of the Pacific coast, and as the pass stands at an elevation of 11,000 feet, travelers can look down from above the clouds and marvel at the rugged mountains that rush to meet the stunning azure waters of the Pacific Ocean. During sunset, the views from Cerro de la Muerte are nothing short of breathtaking. Unlike the days during which the pass was named, the road is easily accessible at all times of year, even during the green season.
Attractions & Places to See
San Isidro is an ideal place to start when venturing into the stunning Talamanca mountain range. Several national parks are located a short drive away from San Isidro, making it the perfect destination for travelers who want to explore the rugged beauty of Costa Rica's mountainous countryside.
● Chirripo National Park
● Marino Ballena National Park
● Los Quetzales National Park
Activities & Things to Do
San Isidro and the surrounding area are home to a diverse range of birds, and as such the region is very popular with birdwatchers. In addition, San Isidro's proximity to several of Costa Rica's most impressive national parks makes it a great place to begin a hiking vacation.
● Hiking in Chirripo National Park
● Tours of Rancho La Botija, a working coffee and sugar farm
● Birdwatching excursions
Wildlife & Nature
San Isidro is home to the Los Cusingos Bird Sanctuary. This renowned ornithological facility was where wildlife expert Dr. Alexander Skutch, author of "A Guide to the Birds of Costa Rica," conducted much of his research. His groundbreaking book is considered by many to be one of the finest texts on Costa Rican bird life ever written. Here, visitors will be able to see a variety of birds native to Costa Rica, and explore the meandering hiking trails that wind through the 192-acre grounds.
Best Time to Visit
Visitors hoping to enjoy the Fiesta Civica should visit in January, while the parade dedicated to San Isidro takes place in May. During the green season between April and November, temperatures can be quite cool due to the city's elevation and location, and as such many tourists choose to visit San Isidro during the high season between late November and late April.
Where to Stay
While San Isidro has many small hotels and boarding houses, the city lacks the kind of five-star resorts that can be found in coastal regions. Many of the accommodations in San Isidro are family-owned and operated, providing guests with an authentic Costa Rican experience.
Restaurants and Nightlife
San Isidro is a primarily agricultural city, and as a result many of the restaurants in the area serve delicious locally grown produce. Fruit vendors can be found at virtually every turn in San Isidro's downtown district, and visitors will be able to enjoy a variety of Costa Rican staples at many of the city's eateries.
---
Amenities & Infrastructure in San Isidro
Public transportation: Yes – limited bus service to/from San Jose, depending on road conditions
Public amenities: Some public restrooms downtown
Shopping: Many fruit stands, some souvenir vendors
ATMs: Yes, downtown
Gas stations: Yes
WiFi or Internet cafés: Some WiFi, few Internet cafes
Cell Phone Reception: Reliable
Restaurants: Yes – moderate range of choices
Nearest medical facilities: Escalante Pradilla Medical Center, San Isidro