Living in Costa Rica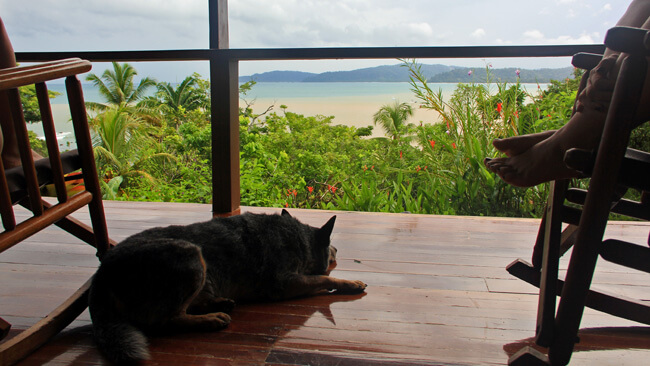 There's a reason why so many people expatriate, retire to, or seek jobs in Costa Rica.  Costa Rica is a celebration of life, of the "pura vida," and many people happily find their forever homes in the nation's cool mountains, bordering white-sand beaches, ensconced in sunny valleys, or alongside roaring rivers. Low-cost national healthcare, strong public education, and friendly people are also a strong draw to life in Costa Rica. However, before you pack up and move here, there are a few things you should know about the country's laws as well as some things that will make the transition easier starting with getting residency.
Applying for Residency
Types of residency
The Costa Rican government breaks down the term "residency" into several different categories, so the first thing you should do before moving to Costa Rica is determine which one you fit into. One of the most popular types of residency is pensionado, or pensioner. This typically includes retired individuals, or other foreigners who receive a monthly pension (from the U.S. government or another source) of $1,000 or more. Typically, pensioners are required to spend at least four months in Costa Rica per year.
Another type of residency is rentista, or small investor. Generally, this category includes people who are not of retirement age, but make more than $2,500 per month. With this residency status, you must withdraw a minimum of $2,500 per month from your Costa Rican bank account for the first two years. Then, you can apply for permanent residency status and have this restriction removed. Like pensioners, small investors must be in Costa Rica for four months per year.
If you plan to own a business in Costa Rica, you can become an inversionista, or large investor. This requires you to invest about $200,000 in any business; however, this amount could be lessened if you invest in a sector the government considers a priority, like tourism or forestry. These individuals must live in Costa Rica for six months per year.
After two years as a pensioner, small investor or large investor in Costa Rica, you'll be able to apply to be permanente, or permanent resident.
To live in Costa Rica, you can also apply for residencia temporal, or temporary residency. Various groups can obtain this status, including students, individuals who marry Costa Rican residents, select technical or professional workers, and domestic servants. After being a temporary resident for seven years (or being married to a Costa Rican for two years), these individuals can then apply for permanent citizenship.
For more information on obtaining Costa Rican residency and citizenship, visit the official Costa Rican immigration website.
Required documentation
Depending on which residency category you fall into, you will need to present the Costa Rican government with certain documents. However, all individuals who apply for Costa Rican residency will need to present select documents. Those include:
a letter addressed to the Director of Immigration explaining why residency is being requested,
digital fingerprints taken by the Ministry of Public Security,
a certified copy of all pages of a current passport,
a birth certificate,
three passport-sized photos,
certificate of arrest records, and
Proof of registration with the U.S. Embassy.
These documents should be translated into Spanish by an official translator, and many of them need to be apostilled.