Cocos Island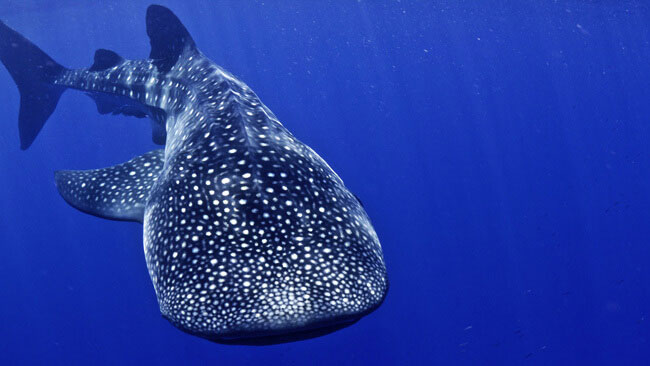 Cocos Island at a Glance
Ideal for:
Seasoned Divers

Adventure Seekers

Nature Lovers
Nearby Activities:
Scuba Diving
Wildlife Watching
Hiking

Sport Fishing
Main Dive Spots:
Bajo Alcyone
Dirty Rock
Dos Amigos Grande
Everest
Manuelita Coral Garden (night dives)
Special Features:
Diving adventure like no other; jungle paradise in the middle of the Pacific Ocean; a true remote destination.
Fast Facts
Region: Eastern Tropical Pacific, 300 miles (500km) off Coast
Closest Town: none
Altitude: Sea Level to 2080 ft (600 m)
Closest Airports: none
Average Temperature: 76º-85º F(24º-29º C)
Hard to imagine that a country as popular as Costa Rica could have any part left of it considered to be undiscovered and under the radar, but unless you are an avid scuba diver that is most likely the case.  Cocos Island (Isla del Coco) is the secret gem we refer to, which is the prize of all of Costa Rica's national parks. Located in the middle of the Pacific Ocean approximately 340 miles off the coast, Cocos Island is at the same time the most remote and the least visited of all the 25 national parks here. Human history of the island dates back to the explorers and pirates of 1500 and 1600's, which has consequently led to many stories of hidden treasures on the island. It became Costa Rican territory in 1832, and currently no one is allowed on it's shores apart from the thirty or so park rangers that live there. Famed French explorer Jacques Cousteau called Isla del Coco "the most beautiful island in the world" and it was named a UNESCO World Heritage site in 1997. It is also believed to be the inspiration of 'Isla Nublar' in Michael Crichton's famous novel turned movie, Jurassic Park.
Formed nearly two millions years ago from a volcanic eruption, the island features an incredible amount of biodiversity seen almost no where else on Earth. It's landmass features four main peaks, the highest being Cerro Iglesias (2,080 ft). With year round temps in the upper 80's and an average of 25 ft of rain annually, the island is also covered in lush rain forest. Combining the high amount of rain with the altitudes of the peaks, Cocos Island is the only island in the eastern Pacific with cloud forests. In addition, with so much rainfall the island also has several fresh water rivers and up to 70 different waterfalls during the height of the rainy season.
Wildlife & Nature
Natural beauty aside, what makes Cocos Island so special however is the incredible amount of biodiversity it hosts. It is home to 235 species of vascular plants, of which 70 (about 35%) are endemic. There are also 362 species of insects, 64 (nearly 18%) of which are found only on the island. Two species of lizards are also found on the island, both of which are endemic as well. There are also nearly 90 species of birds that call the island home, three of which are found only on Cocos Island – the Cocos Cuckoo, the Cocos Flycatcher, and the Cocos Finch. Last but not least, there are 5 species of mammals found on the island – all of which were introduced by humans throughout the years. They include pigs, deer, cats, and rats, which the government vowed to keep under control as they can be harmful to the natural ecosystem.
The amazing biodiversity continues beneath the surface of the ocean too, which is the real attraction today. Cocos Island provides a unique marine habitat by offering shallow waters, calm bays, coral reefs, volcanic tunnels, and caves amidst the deep Pacific Ocean currents. This provides a home to over 30 species of coral, 60 species of crustaceans, and over 300 species of fish.  It's this combination of clear, shallow water and deep water pelagic fish that attracts divers from all over the world. Divers here can see huge schools of yellow-fin tuna, giant manta rays, billfish, eels, and up to seven different species of sharks including the biggest fish in the world – the whale shark. It is here where schools of hammerhead sharks in the hundreds can swim overhead and block out the sunlight. In addition to all that, divers can also see whales, dolphins, and three different species of turtles (hawksbill, green, and olive ridley). To give further proof of how breath taking all this marine life is, PADI (Professional Association of Diving Instructors) recently named Cocos Island one of the top ten dive spots in the world.
Best Time to Visit
As diving is THE reason to visit this remote island, encounters with big animals while diving at calm seas are most frequent in June-July, with conditions getting rough after July through November. Still, Hammerheads are usually in greater numbers during this period. Dry season lasts from December to May and conditions are much better.
Services & Infrastructure on Cocos Island
As an isolated island, Cocos has limited services.
Transportation: Visitors must arrive by boat.
Public amenities: Yes; there are public bathrooms, showers, and water fountains.
ATMs: No.
WiFi or Internet: Villa Beatriz, the ranger station in Wafer Bay, has internet.
Cell Phone Reception: No. Villa Beatriz, the ranger station in Wafer Bay, has a public telephone.
Restaurants: No.
Nearest medical facilities: Wafer Bay and Chatham Bay have park stations, but there is no clinic.