Our Gift to You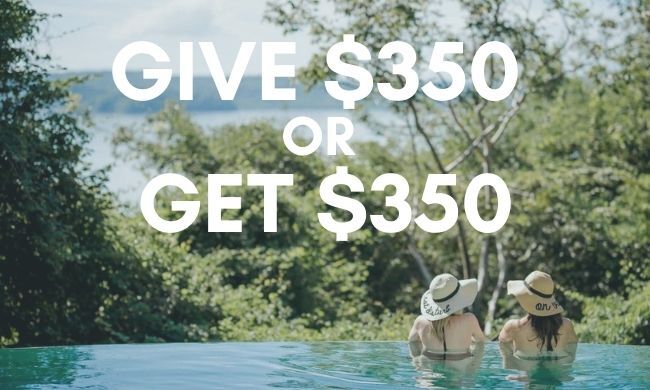 With winter on its way, and Costa Rica open to all countries and states (no COVID test required!), it sounds like a great time to plan a trip! So here's a gift from us to you (or a friend).
or
Questions? Call 1-855-869-7390, or email us at loyalty@namutravel.com to speak with a local travel consultant.
---
Terms and Conditions:
1. This Travel Voucher is not redeemable for cash
2. This Travel Voucher can be transferred to another traveler but there must be written communication for the transfer to be processed.
3. No Returns and No Refunds on travel vouchers
4. If all funds are not used in the booking of a trip, the receiver of the traveler voucher can use the left over funds to book another trip but they are not transferable.
5. This Travel Voucher cannot be combined with other voucher offers.
6. This Travel Voucher expires 3/31/2020. Can be redeemed against travel for any future travel dates.
7. This Voucher can only be used for new reservations.