Costa Rica Travel News
Check back often for frequent updates about vacation deals, relevant travel news, and Costa Rica stories.
Last Updated: Feb 21st, 2021
Costa Rica welcomes travelers from any country in the world, following specific protocols, listed on our entry requirements page.
---
Our latest package deals could save you hundreds of dollars on your next vacation. With all that savings, there has never been a better time to travel to Costa Rica!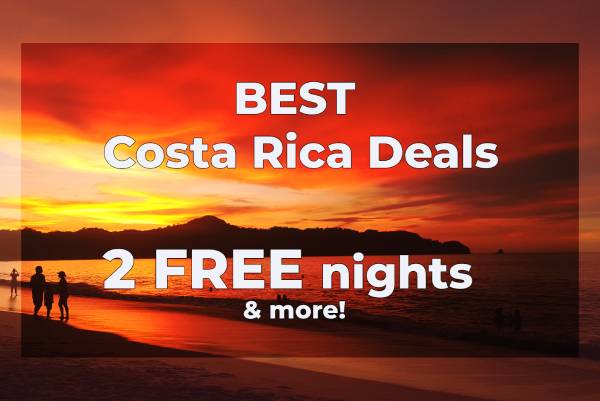 Combined with the flights at more than 50% of their usual cost during the holiday season or 2021 winter, you will:
– Enjoy a memorable, relaxing, and FUN experience (important!)
– Experience far less crowds than usual when traveling to, from, and around Costa Rica
– Save 10-30% off a regular package price (in USD, that would be $650  to $2,832 in savings!)
– Score some extras
– Have our undivided attention: 24/7 concierge line, VIP Airport 'Meet & Greet' Service and more!
Book now for the best Costa Rica deal available this season!
---
Best Flight Deals for March
---
Here Are the Current Deals for 7-Night Round Trip to SJO from….
---
Northeast:
Boston—one stop, with Spirit, on March 8: $215
Newark—direct, with United, on March 15: $304
New York—direct, with American, on March 17: $270
Philadelphia—one stop, with Delta, on March 16: $180!
South East:
Atlanta—direct, with Delta, on March 16: $324
Charlotte—one stop, with Spirit, on March 16: $254
Fort Lauderdale–—direct, with Spirit, throughout March: $188
Miami —direct, with American, throughout March: $212
Orlando $170 —direct, with Spirit, throughout March: $209
South:
Dallas—direct, with American, throughout March: $414
Houston—direct, with United, throughout March: $624
Midwest:

Chicago—one stop, with Spirit, on March 14: $255
Detroit —one stop, with Spirit, on March 14: $276
Minneapolis—one stop, with Spirit, on March 14: $349
West:
Denver—one stop, with Spirit, on March 16: $309
Las Vegas—one stop, with Delta, on March 16: $217!
Los Angeles—direct, with Delta, throughout March: $254
Phoenix—one stop, with American, throughout March: $379
San Francisco—one stop, with American, throughout March: $285
Seattle—one stop, with American, throughout March: $411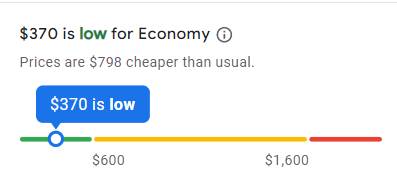 ---
Costa Rica Real Estate Investments and Advice with David Karr
---
Interested in moving to, or investing in Costa Rica? Join a free session and learn about current real state opportunities in Costa Rica and ASK YOUR questions!
---
Introducing Anastasia McCulloch: Your Travel Consultant
---
I came to Costa Rica in 2009 from Raleigh, North Carolina. After a year of teaching English, I found the best job in the world, planning vacations for other people to come down and experience this little slice of paradise. I have been with Costa Rican Vacations since 2010. Costa Rica completely changed my life in an amazing way, and it is a privilege to be able to share this beautiful little country with others. Anastasia's top Costa Rica travel tip:
✔️ The best part of Costa Rica is the people. It's a very safe country and I always encourage my clients to explore the local towns and try the restaurants, shop local, and talk to their drivers/guides to get to know more of what makes Costa Rican culture so special. ✔️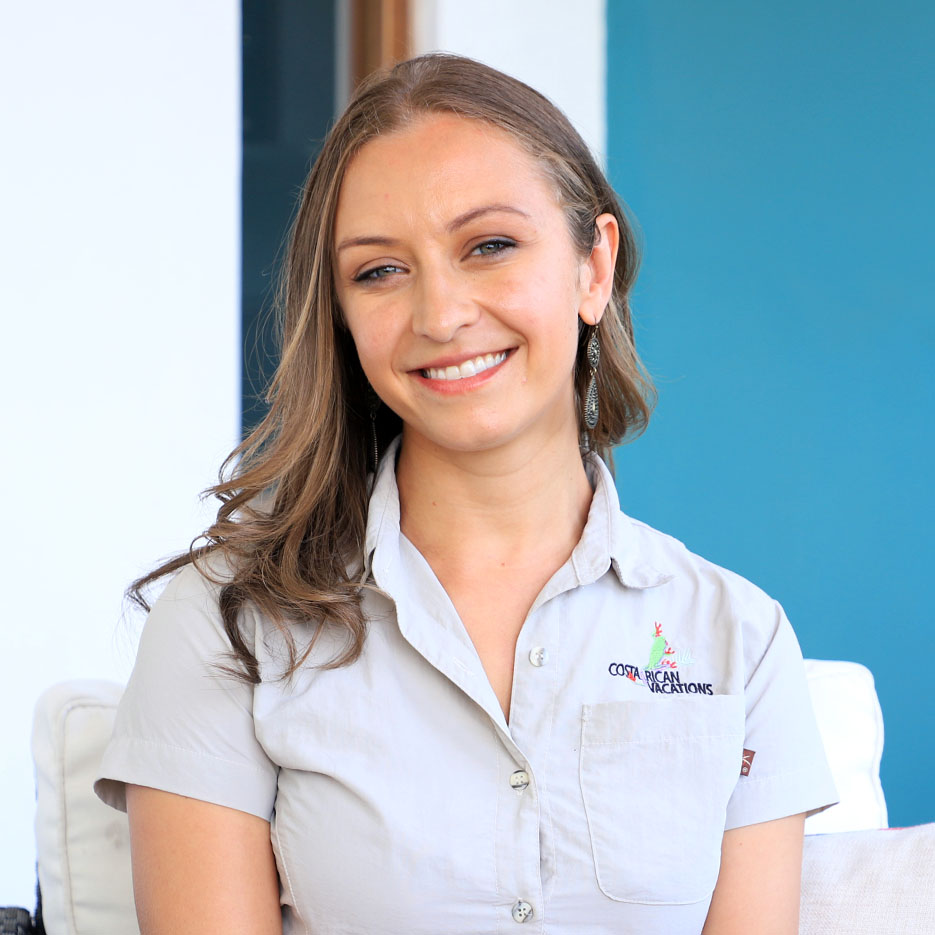 Click here to learn more about Rebecca and check out her rave reviews
---
'Let's Talk Tourism' Podcast by Casey Halloran
---
– What do you see has changed the most in the tourism industry?
– Is becoming Cancun or Barcelona inevitable of any successful tourism destination? If so can we slow it?
– If you could implement a few things from best practices you've seen in other destinations, what would they be?
Casey covers all these topics, and more, in another episode of Let's Talk Tourism podcast–a 20-min talk with Daniel Chavarria, CEO of Enchanting Hotels Collection in Costa Rica. Enchanting Hotels is a property management company running over ten different sustainable luxury resorts and hotels,
---
Subscribe to Our Monthly Newsletter
---
We send it out a bit irregularly, when ever there are news to cover or when we partner up with hotels to get you some great deals. You can also learn more about some great initiatives that were started to help out communities most impacted with the economic shutdown.
---
Costa Rica to Allow One-Year Tourist Visa for Remote Workers
---
In the hopes to promote Costa Rica as a digital nomad-friendly destination, executive branch of Costa Rican government moved forward with a bill that will allow one-year stay for remote workers.
If you're holding a job that allows remote work, this is a perfect chance to test out the life abroad and see if the Pura Vida lifestyle is perfect match for you!
With warm weather year-round, abundance of outdoor adventures, open-air restaurants and even lodging, as well as low volume of traffic to the country, Costa Rica is an ideal place to escape the craziness and cold of the 2021 winter.
---
---
Seeing the recent shift in demand for visits longer than a seven-nights stay, we went ahead an negotiated for you amazing discounts for your extended vacation, or remote work gig in Costa Rica. More details here.
---
Other Important Notices for Travelers to Costa Rica
---
---
Ask Us on Facebook!
---
Have a burning travel question? Join our Costa Rica Travel Advice group and our travel consultants and fellow members of the Costa Rica travel community will do their best to answer.
We'd also like to extend an invitation to follow us on Instagram for a daily dose of Costa Rica photos taken by our favorite hotels and people here on the ground. To feature your own Costa Rica pics, simply add the hashtag #crvrocks.