Our Travel Experience Team
Ever had a great trip take a bad turn because of a poor decision you made? Ahem… We all have. Anything can happen when you're on vacation: you're in a new place and that means, through the fault of no one in particular, the unexpected can happen. But the good news is that you won't have to worry about that when you book with us.
While you are in the country, we have a fantastic customer service team that is on-call throughout your stay. Here is our amazing team: Yermi, Pilar, Fernando, Isaac, Carlos, Daniella, Kevin, and Michael.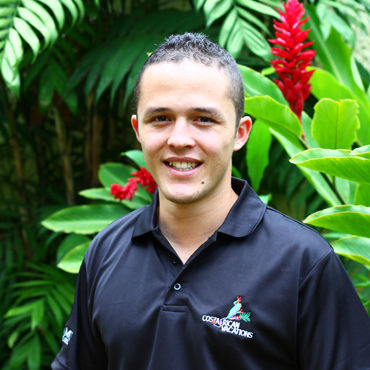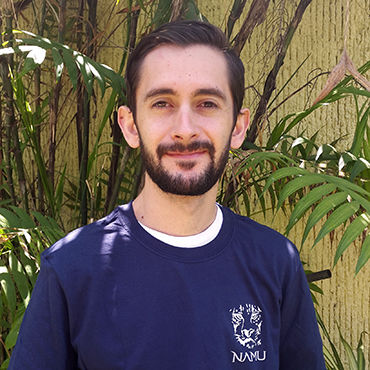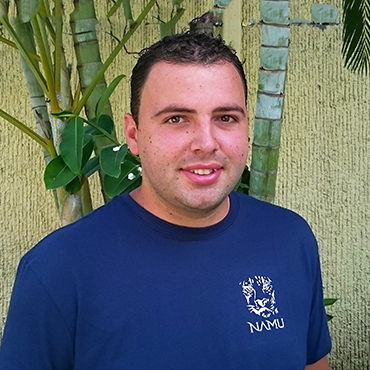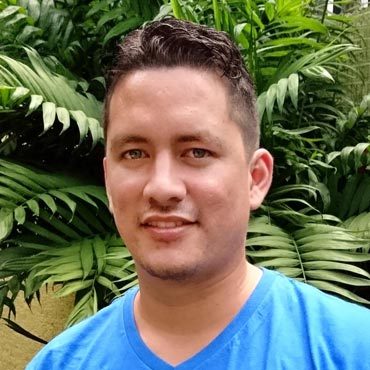 If you need a restaurant reservation, want to book a tour last minute, are not thrilled with your accommodations or need emergency assistance, the Travel Experience Team (TET) is here to help! This kind of commitment and personal service is hard to come by and is what makes us stand out.
Read on for some of our very best and most dramatic stories of how clients have used TET.
Storytime
---
A safe that follows you to the plane, by Pilar Arce, September 2015
Having an all around great vacation, a family of five decided to stretch out the last day by going on a hike just before catching their flight back home. They called in to postpone their ride to the airport by 30 min. Who wants to sit around gray hallways wasting time watching airplanes take off, right? (#YOLO!) I said, "Your call, but bear in mind what can happen!" Sure enough, the family was too involved with Costa Rica's stunning nature to mind the clock. And so it begins…
One hour after the original transfer time, our family was rushing through hotel's door into the van, happy they made it back from the jungle and still on time to catch the flight. Alas,15 min before arriving at the airport the cold sweat rushes in. In their rush they had left their passports…
Wallets…
And boarding passes in the room.
Locked in a safe.
With the safe key—safely with them. Oops!
What's to be done in situations like this, you may ask? Call us—the Travel Experience Team—of course! We will work some magic!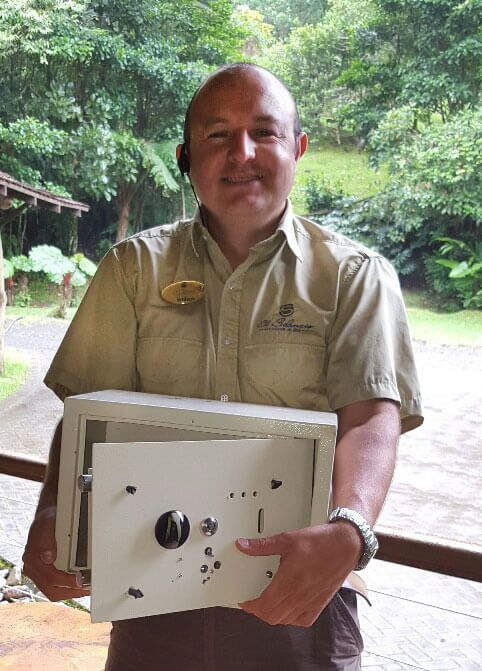 I quickly called the hotel to see what we could do. Folks at El Silencio Lodge & Spa know what our clients mean to us, so they didn't hesitate to take action and take the safe out of the wall. Literally.
Their maintenance guy, Mauricio—the hero of the day—volunteered to personally deliver the safe to our clients at the airport, arriving just 40 minutes before their time. 20 minutes later, the family was on the plane just in time for take off, safely on their way back to Florida, with a vacation story of a lifetime.
Meet our hero Mauricio from El Silencio Lodge & Spa. Thank you for saving the day!
---
A Wedding with a Missing Dress?  October 2015
You wake up on the day of your destination wedding in a beautiful tropical hotel. Your wedding is in 2 hours and your dress is missing, but you're not panicked. Why?
Let's back up…Rachel and Pat planned their perfect destination in Arenal, Costa Rica. Rachel was diligent in making sure everything was organized to the last detail, especially since her fiancé had never left the country before. They were careful to fly in 2 days before The Big Day so they could have a stress-free arrival and plenty of time to arrange the last minute details.
2 Days until Wedding: With all the plans in order, they finally arrived in San José, Costa Rica only to realize that the airline lost Rachel's luggage. Inside her suitcase was her wedding dress. Assured that the bag would be located and brought to them at their hotel by the next morning, the couple took their scheduled transfer to the Arenal Volcano area 3 hours away.
1 Day until Wedding: At noon she still had not received her dress. She was beginning to panic as the wedding was scheduled for the following morning at 9am. Time was running out…
After a quick call to our Travel Experience Team, Pilar jumped into action. The airline was contacted, the lost luggage was tracked, and they were told that The Dress would arrive at the hotel that night by 7pm. Great!
However, at 8pm the luggage had still not arrived. It was after business hours so Rachel called our Emergency Phone. Pilar attempted to contact the airline office again but no one was picking up the phone. The counter was closed for the night.
Thinking quickly, Pilar got in touch with Lost Luggage at the San José airport. She was told that Rachel's suitcase had left the airport that day at 6pm and that it would arrive the next day…But the wedding was scheduled for that day at 9am!
Pilar, knowing that the laid-back attitude of Costa Ricans may worsen this situation, was not satisfied. She wanted a guarantee that the dress would arrive on time for the wedding so she asked the airline for the name of the person that was driving the luggage from San José to Arenal.
She contacted the driver and explained the problem. The driver said that the company policy was that they did not drive at night, especially along that route, but now knowing the situation he assured her the dress would be in Arenal by 7am the next day—just in time for Rachel to get ready.
Wedding Day, 7am: The dress arrived to the hotel as promised thanks to Pilar's action and the driver's follow through. At 9am Rachel and Pat had a beautiful intimate ceremony at Nayara Hotel and Springs, just as they dreamed about. Now they have a wedding story they'll never forget!
---
Was Costa Rica meant to be?
After having to cancel their Costa Rica honeymoon due to an unfortunate medical condition, Dustin and Misty were excited to reschedule the trip for a year later. Everything was set for their arrival here when we received a call the day before they were to fly in saying that because of weather conditions they would be delayed one day. A one-day delay is inconvenient, but generally not disastrous to a trip, so we began making arrangements to shift transportation and tours according to their new arrival day.
To our surprise, on the day they were set to come we got another call from the couple saying that the weather was still not cooperating and they would be delayed another 2 days! With this news the couple's hopes of finally getting their dream honeymoon were slowly beginning to die; they were seriously considering canceling the entire trip. How did the Travel Experience Team save the day?
Rodolfo of the Travel Experience Team patiently listened to Misty's frustration and tears, and he knew he had to make this trip happen for this couple. At this point all the adjustments that would need to be made were substantial, and Rodo would be battling challenges with logistics and availability- no easy task during the high season.
In the end Rodolfo's resolve and positive attitude is what convinced these clients to take the trip. He told them, "Misty and Dustin, you are not alone in this. You have a friend here in Costa Rica and we are here to make this honeymoon trip happen." With their decision to stick with it, it was time to get to work! Rodolfo, with the help of the rest of the team, got on the phone and made calls to hotels, transportation and tour companies to rearrange Misty and Dustin's itinerary. Luckily, they were able to work everything out for the couple's perfect honeymoon.
The story doesn't end there. Dustin was so thankful for Rodolfo's efforts that he invited him out for some drinks. What Dustin and Misty didn't know is they had one more surprise waiting for them as they landed in Costa Rica: Rodolfo was waiting for them at the airport with flowers and a card from Costa Rican Vacations! In the end, thanks to Rodolfo, they had a happy and memorable honeymoon without any further interruption from the weather.
---
Care to have your own (hopefully less stressful) vacation experience? Contact us!