Meet our Travel Planning Team
Our Costa Rica travel planning team is an eclectic mix of international expats and local Costa Ricans. We come from all parts of the world and vary in ages and backgrounds. What we all have in common is a passion for Costa Rica tourism. We are confident that no other travel agency in Costa Rica can match our level of talent, passion, and commitment to customer satisfaction.
Leadership

This is the team behind your vacation planning. We like to have fun, too!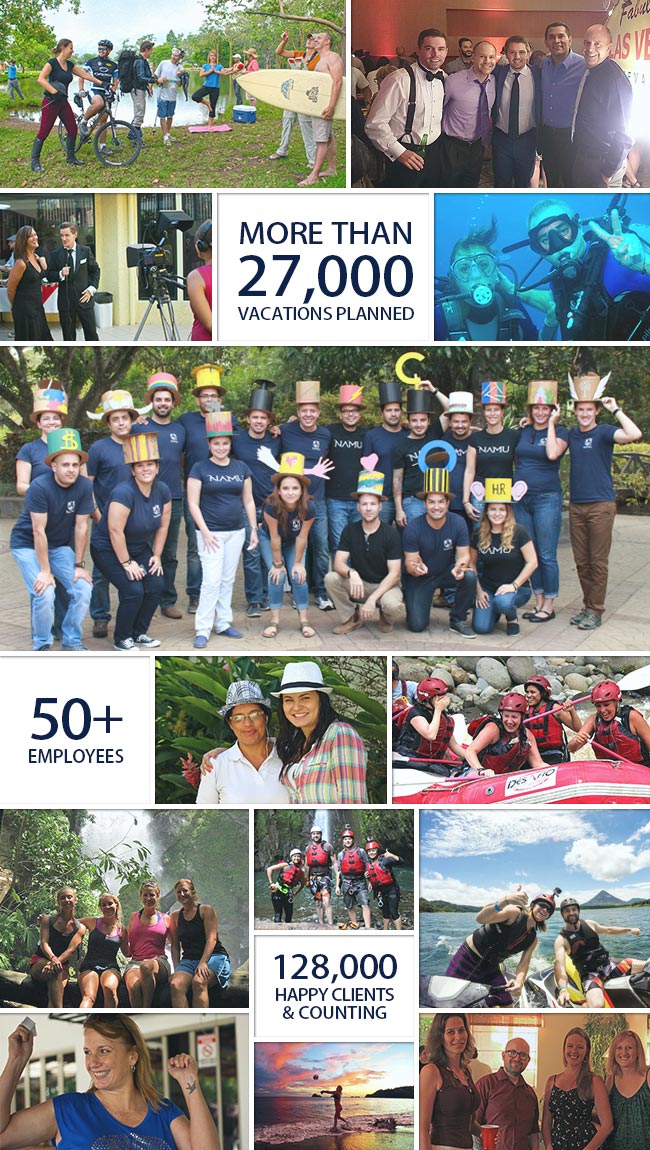 And Finally, Our Famous Front Runners—Your Travel Consultants
This exceptional group of independent travel planners was handpicked for their belief in sharing Costa Rica with the world. Armed with local knowledge, they will spend time getting to know your travel personality—your tastes, preferences, and hopes for your vacation—so they can put together the perfect and fully customizable vacation for you and your travel companions. The result will be a seamless vacation and memories to last a lifetime!