Tortuguero National Park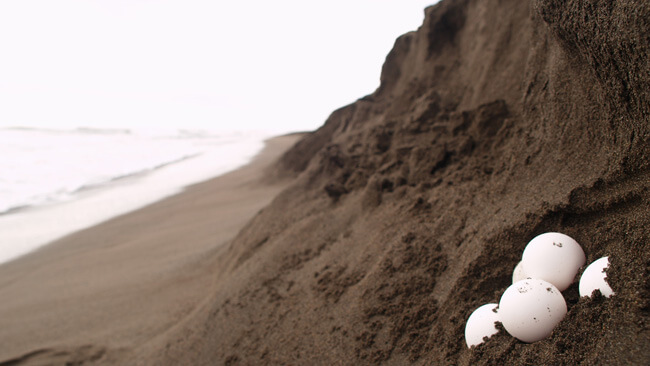 Tortuguero National Park at a Glance
Ideal time to visit:
Year-round, peak 

months

 are February to April & July to October
Nearby Activities: 
Sea Turtles' Tours

Bird & Wildlife Watching–Canal Tours

Canopy Tours

Hiking
Nearby Attractions: 
Barra del Colorado Wildlife Refuge

Cariari National Wetlands

Sea Turtle Conservancy (STC)
Special Features:
A true wonder for wildlife enthusiasts: in addition to stunning, 22 miles-long-turtle-nesting beach, abundant greenery covers thousands of calm, river canals, bursting with wildlife.
Fast Facts About Tortuguero
Keyword: green sea turtles, hawksbill turtles, leatherback turtles
Landscape: tropical lowland wet forest (rainforest), beach, mangroves, river canals, swamp
Region: North Caribbean
Closest Town: Tortuguero village, bordering Tortuguero National Park entrance
Altitude: Sea Level to 330 ft (100m)
Closest Airports: San Jose (SJO) and Tortuguero Airport
Average Temperature: 71° – 87° F (22° – 30° C)
Located in the northeastern region of Costa Rica on the Caribbean Coast, Tortuguero National Park is the third most popular park in the country. This park is part of the larger Tortuguero Conservation Area whose aim is to protect endangered species in the region. With more than five different habitats, the park is one of the richest biological destinations in the country and is famous for being the nesting ground for several species of endangered turtles including the Green Sea Turtle and the Leatherback.
Entrance to the park is in the village of Tortuguero from which visitors can decide whether they want to try the water or hiking routes. When visiting by water, people can see manatees, caimans, crocodiles and Tropical Gar. People on the hiking paths can see monkeys, peacocks, toucans, sloths and jaguars.
Wildlife & Nature
Turtles are of course the most popular attraction and thousands of visitors arrive each year hoping to see sea turtles come to shore to lay eggs or see the newborns hatch from their eggs and go on their first swim. Guided tours are suggested in order to help the birth process remain undisturbed.
Best Time to Visit
You can visit Tortuguero National Park year-round, as the nesting season for green sea and hawksbill turtles are during the green (or rainy) season: July to October (peak is in August), and for Leatherback turtles peak months are February to April. And no worries, it is possible to see individual turtles at any time of the year.
---
Services & Infrastructure
Public transportation: No, rivers are roads around here; for traveling around Tortuguero area, rent taxi boats.
Public restrooms: No
Shopping: There are few basic grocery shops and several art & craft stores with a great choice of souvenirs. Bring mosquito repellent. & sunscreen with you, it can be quite pricey in the village.
ATMs: No, but local grocery shop will allow you getting some cash back from a debi card for a small fee
Gas stations: No, none needed
Cell Phone Reception: Poor
Restaurants: Quite a few charming, family operated restaurants offering Caribbean food.
Nearest medical facilities: The only major hospital near the Tortuguero National Park is the Tony Facio Hospital (2758-2222) in Limón. There is a smaller clinic in Moin.