Top 10 Rich & Famous that Love Costa Rica Too
…And one that doesn't, well not yet anyway as he has yet to visit! Can you spot our odd one out?
Costa Rica's history as a destination for the rich and famous is now right up there with some of the biggest destinations in the world! That´s endorsement enough. The reasons this Central American country is such a popular destination for stars is rather simple: amazing flora and fauna, remote and breathtaking tropical beaches, not to mention being so close to the continental US makes this an easy decision for many. In addition, a friendly society and a solid working infrastructure means this a popular spot for literally everyone. So it's not surprising that the list of celebrities in Costa Rica is growing.
Here is our rundown of the Top 10 celebs in Costa Rica from recent years – and one that hasn't been here yet! But which is it?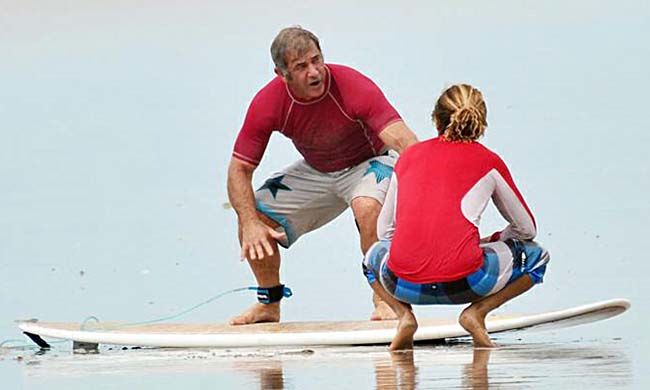 Mel Gibson is one the most well known ex-pats here in CR. He was one of the first to buy property here.

Kim Kardashian has enjoyed the white sand of The Four Season beach on the Papagayo Peninsula.

Thor himself – Chris Hemsworth is an avid surfer and hits the waves a lot, especially around Nicoya.

Brothers alike! Liam Hemsworth enjoys Costa Rica along with girlfriend Miley Cyrus! Liam 1-0 Chris.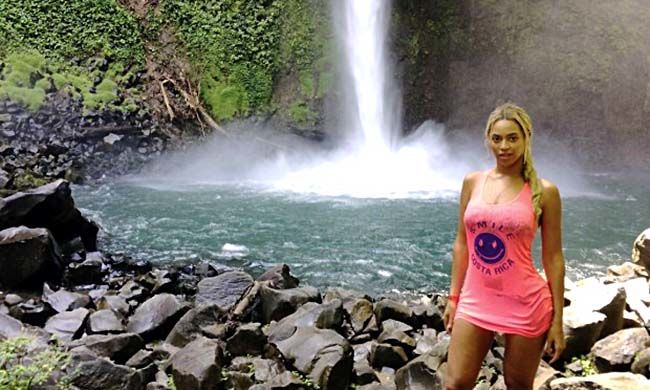 The 'Queen' herself Beyoncé enjoyed a trip to CR and snapped this pic at the La Fortuna Waterfall!

Matt Damon enjoying a traditional Imperial beer with friends and family near Santa Teresa!

In 2015 famous quarterback Tom Brady and model wife Gisele Bundchen enjoy a family getaway.

Our next sporting celebrity is Rafael Nadal enjoying the water sports in the Papagayo Gulf. Ace.

All the way from England, it's the celebrity chef Jamie Oliver experiencing the best food in the country!

Doing his best to stay hidden, Leonardo DiCaprio was spotted by the paparazzi here in Costa Rica!

And finally, Justin Bieber enjoying the beach . . . but NOT in Costa Rica! OK, you got us. The Beeb's hasn't made it down here just yet, but he's giving a concert here in 2017! Are you coming to see Justin Bieber in Costa Rica? Let us know in the comments box below!