Shopping & Nightlife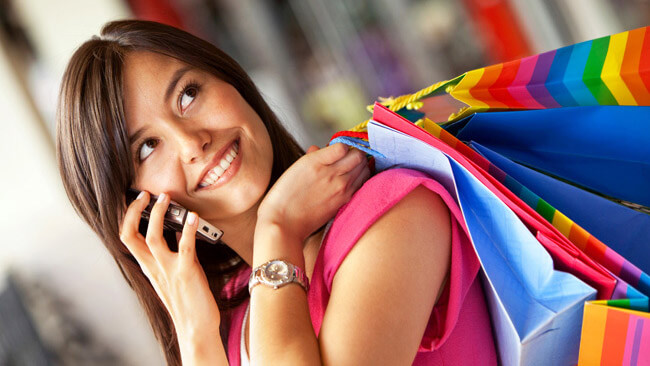 Shopping
Souvenirs, crafts, clothes, accessories, and even the ultimate designer outfits can be found in Costa Rica. There are infinite places to shop in Costa Rica, all depending on what your looking for in experience and products. Even so, the top 6 places to visit in the Metropolitan Area of Costa Rica are:
Avenida Central: Shopping along the main boulevard in San Jose provides not only good shops, but also a cultural experience.  The avenue is near San Jose's main attractions such as the Teatro National, the National Theatre, and the Plaza de la Democracia, the Democracy Plaza. The boulevard is full of eateries and all kinds of shops including El Mercado Central, the Central Market, and la Casona, two great places to purchase souvenirs.
Multiplaza Escazú: Located in the west of San Jose province, Multiplaza is a modern mall that provides customers with the top trends and brands—including luxury and designer brands—from around the globe.  Here you can also find casual restaurants, fast food chains, cinemas and cafeterias.
Lincoln Plaza: If you find yourself on the east side of the capital, Lincoln Plaza might be the best option to visit. This shopping center also provides the best chains stores and eateries in the country, and is the main hub for the newest stores arriving to Costa Rica.
Paseo de las Flores: In the Heredia province—to the north of the capital—Paseo de las Flores is another large shopping mall worth visiting. It has the same profile as the others listed here, but it has an interesting design that combines the historical roots of the province with beautiful outdoor spaces. Nights and during futbol (soccer) games it can be quite lively as it is close to several large universities and has many bars and restaurants that stay opened late.
Avenida Escazú: This new shopping center unites some of the most exclusive stores in the country with other services, such as real state agencies, medical services, car dealerships and more. The design is also appealing for enjoying open air spaces and contemplating the featured art pieces, sculptures and fountains that garnish the facilities.
City Mall, Alajuela: Last but not least, the brand new City Mall—opened in November 2015—is now the largest mall in Central America. To accommodate the influx of people expected roads around the mall were widened and pedestrian walkways added. With 330 storefronts and an extensive Kids' Zone you will likely be able to find anything you're looking for here. Located just minutes from the San Jose airport, it's an easy stop on your way into or out of the country.
Nightlife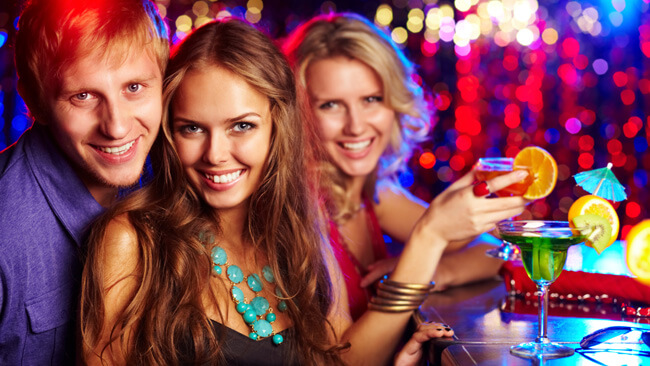 Depending on where you are and what you're into, Costa Rica is sure to offer some sort of nighttime entertainment to keep you happy. Bars, lounges and restaurants are quite popular and can be more upscale in cities like San Jose and Heredia, while beach towns and rural villages offer smaller scale venues, generally of the beach and dive bar variety.
In San Jose you can find all kinds of bars and clubs. If you're looking for traditional Latin American music you can't go wrong by visiting El Cuartel de la Boca del Monte in San Pedro. Mondays there have been legendary for years now and are quite popular with expats and tourists alike. If you want variety, visit the Calle de la Amargura, which is notorious for attracting a both local and international college crowd, albeit with a sometimes rowdy atmosphere. Barrio La California near downtown San Jose offers a variety of alternative bars aimed for hipsters, skaters and rock lovers, while there are countless options for gay and lesbian travelers alike.
For a more tame experience Barrio Escalante is an up and coming neighborhood with nice restaurants and a hip crowd that is worth a visit is. The suburbs of Escazu and Santa Ana offer a variety of American—particularly Miami—inspired clubs where you can mingle with socialites and businesspeople. Venues like Jazz Café and Hard Rock Cafe have great concert lineups featuring cover bands, Latin rhythms and local favorites.
Beach towns like Tamarindo and Puerto Viejo are notorious for their party scenes. Venues change names and ownerships often so make sure to ask the locals what the best spots are when you are in town. Playas del Coco is also famous for its main street laden with bars and restaurants leading to the newly restored marina which offers breathtaking ocean views.
If you plan your stay here in Costa Rica well then you will certainly be able to find an enjoyable way to spend the warm evenings. With the sun setting at around 6pm all year round, the country's nocturnal activities are a great way to put a close on a fun day.
Casinos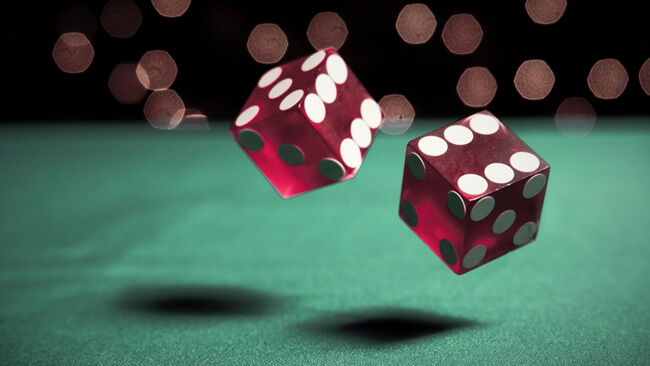 Ticos (Costa Ricans) love to have a good time and this most definitely applies to flirting with Lady Luck. Costa Rica has more than 40 casinos nationwide, many of which can be found in the major Costa Rica hotels and resorts in popular cities like Puntarenas, Jaco and San Jose. However, if you've ever tried your hand at blackjack in Las Vegas, you might be expecting the same kind of gigantic gambling palaces that Sin City is known for. In Costa Rica, gambling is perfectly legal, but things are done a little differently…
Less is more
Some Central American countries like Panama are known for their lavish casinos, but gambling is a little more laid back in Costa Rica. Although some of the larger hotels and resorts in Costa Rica's major cities have bigger casinos, most of these establishments tend to be smaller and more intimate than the kind of gaming houses you may have seen on TV. It's not uncommon for Costa Rican casinos to have less than 10 gaming tables and fewer than 60 slot machines.
Ticos often prefer to gamble in peaceful, quiet surroundings. For this reason, you probably won't find loud music playing or other distractions in a Costa Rican casino—which could be an advantage, especially if you're trying to maintain a winning streak.
Something else newcomers may find appealing about Tico casinos is that minimum bets tend to be much smaller than in American establishments. Tables usually accept both American dollars and Costa Rican colones, and the smallest wager you'll be required to put down is around $1, so the financial barriers to playing are much lower.
Casinos are also prohibited from operating 24 hours a day by Costa Rican law, so don't expect to play until the sun comes up. However, many establishments stay open quite late, closing between 2 and 4 am. Gambling halls in busier cities are more likely to stay open longer than those smaller casinos in rural towns.
Popular games
Costa Rican casinos have many games you may already be familiar with, such as blackjack, but most also offer a few unique games. Canasta is a favorite Tico game, and can be played at most Costa Rican casinos. Following similar rules to blackjack, canasta is easy to learn, but you'll still need luck on your side if you're hoping to win big. Other popular card games in Costa Rica include Caribbean stud, Pai Gow poker, and a Spanish card game called tute that uses a 40-card deck. Larger casinos may also have a Texas hold-em table too, but smaller establishments tend to favor tute over this popular form of poker.
Some establishments offer traditional roulette, but many casinos in Costa Rica have a more local version where numbers are drawn from a lottery-style tumbler instead of selected using a wheel.
Social etiquette
Gambling is seen as a much more casual pastime in Costa Rica than it is in the U.S., so visitors should bear in mind that casino staff may be a little more laid-back compared to the professional croupiers of Las Vegas or Atlantic City. This is more often the case in smaller casinos.
Loud or raucous behavior at the tables is also frowned upon, so guests should try to avoid getting rowdy, even if they're winning. Some players prefer to gamble in silence, and dealers can be stoic, especially at smaller establishments.
Whether you're placing a bet on the horses or trying your hand at local favorites like tute or canasta, you're sure to have a good time gambling in Costa Rica, so keep these tips in mind when venturing out for a night at the tables.