Superbowl 2016 Client Party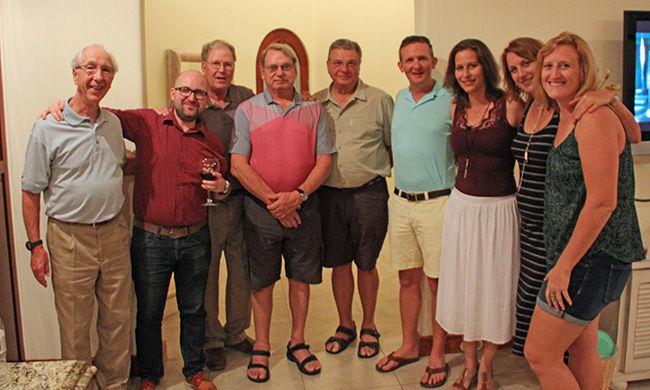 Down here in Costa Rica we hosted our Superbowl 2016 Client Party for the 50th Superbowl! It was celebrated by our guests staying at the Los Sueños Resort! Drinks were flowing as the Panthers took on the Broncos. The room was fairly split and everyone had a good time as the Broncos, playing with Payton Manning took the game 24 – 10. There was plenty of laughs, lots of food and everyone had a great time meeting up with staff from our Sales Team, Marketing Team and our In-County Travel Experience Team. We even made sure to get some extra tours booked for the following day! Below are some highlights of a fun evening! To all those who turned up: we hope you had as much fun as we did!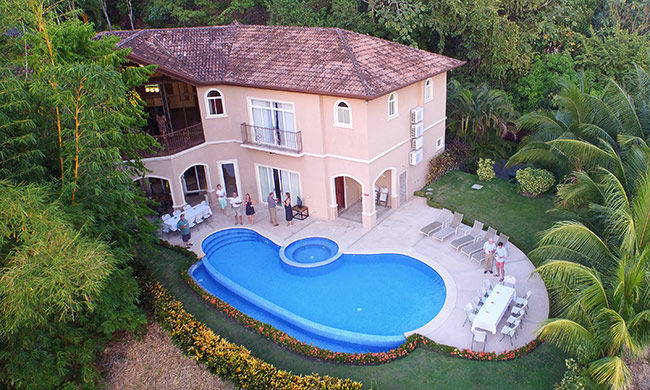 The Superbowl 2016 Client Party was hosted at Casa Pacific on The Los Sueños property.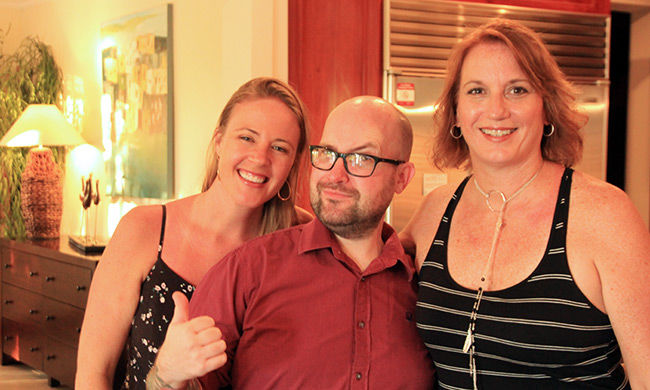 The CRV staff having a great time welcoming guests. From left: Shay, Aidan and Joan.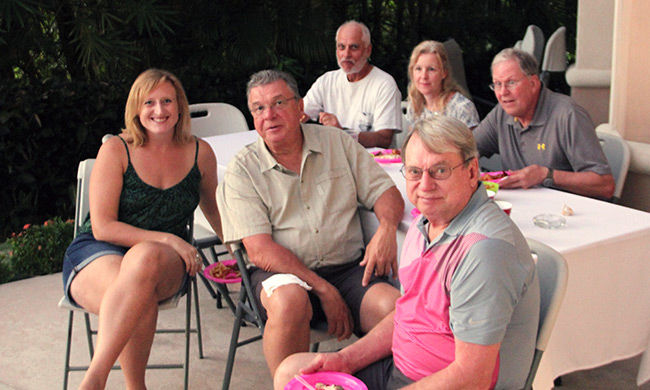 Rebecca was entertaining outside!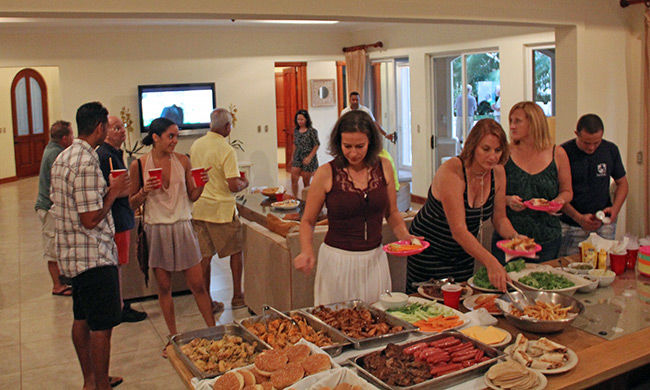 Everyone enjoyed the food from the start!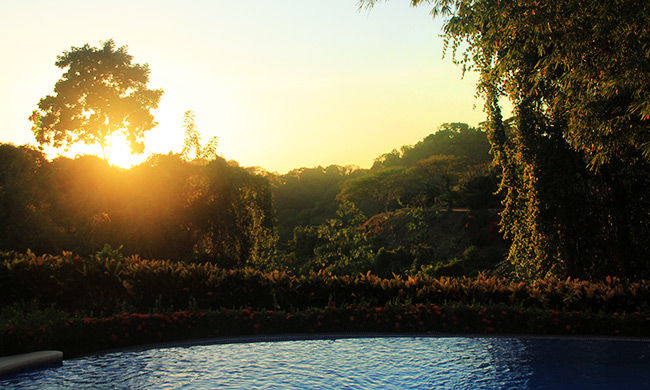 As the sun went down the game got under way.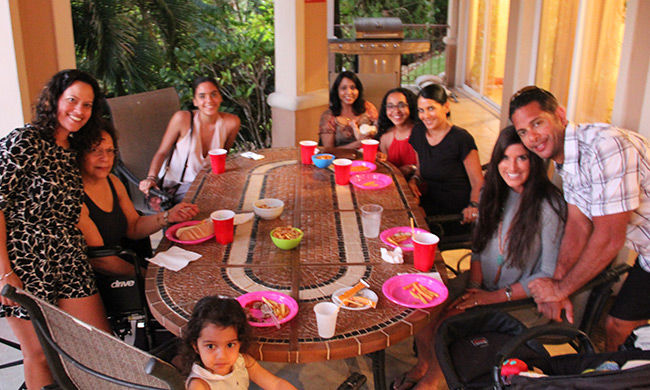 There was plenty of space for everyone.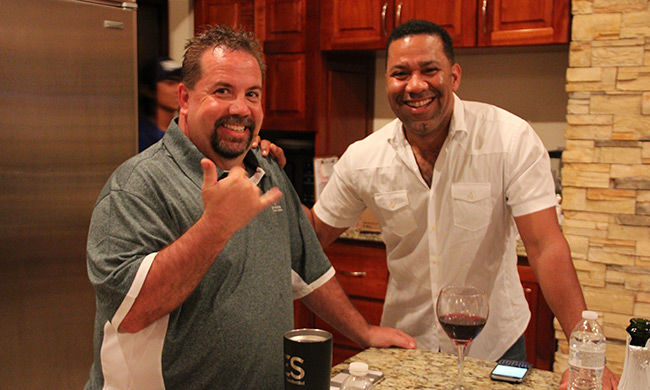 One of our most loyal guests: Rusty was having a great time watching the Broncos win!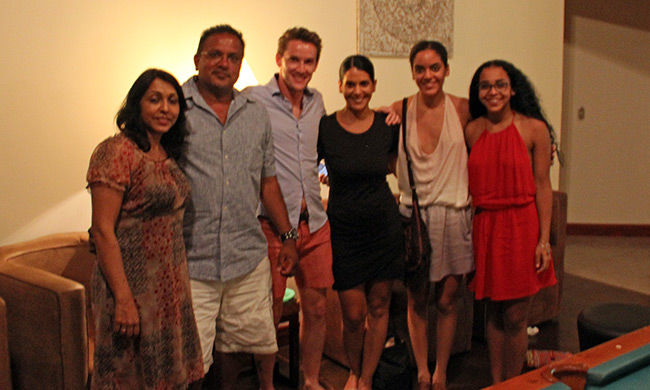 Adam was entertaining on the top floor games room.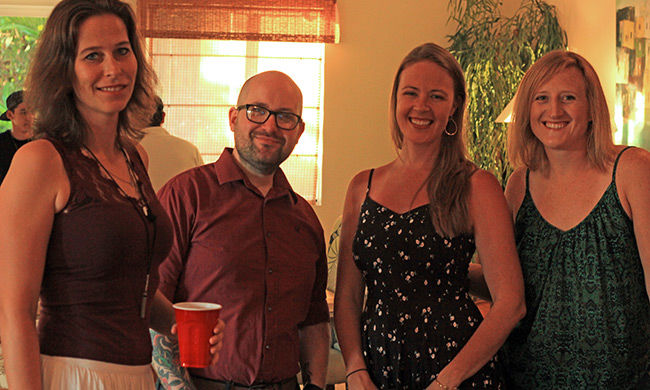 A group staff photo. From the left: Wanda, Aidan, Shay and Rebecca.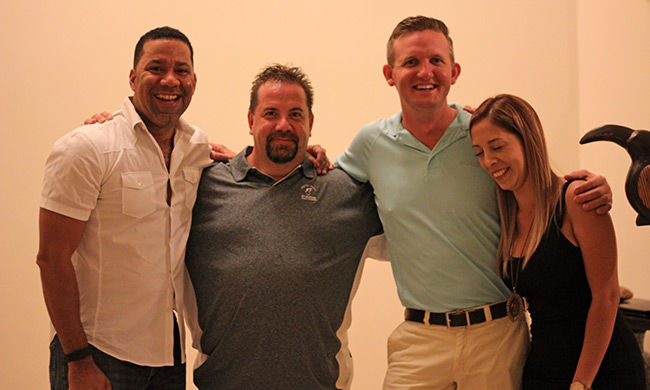 It was a fun event all round with Justin (third from the left) being our host.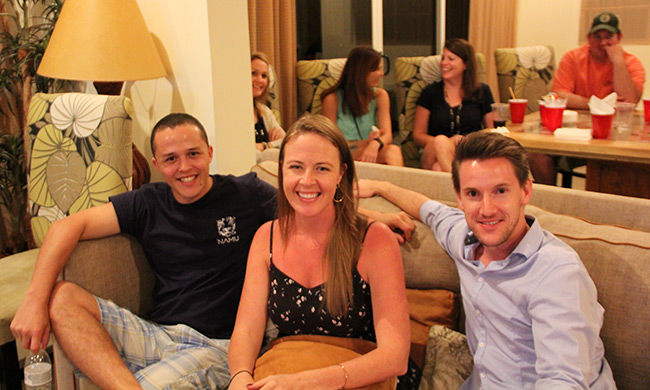 The CRV staff enjoying the game. From the left: Yermi, Shay and Adam.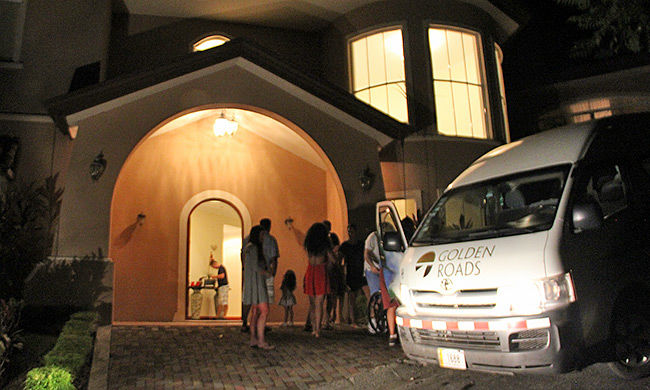 At the end of the night everyone was dropped home for a good nights rest!