Client Appreciation Party at Reserva Conchal
We had great pleasure in hosting our 4th Client Appreciation Party at Reserva Conchal' Beach Club on July 26th. Clients that were vacationing in Conchal, Coco and Tamarindo areas joined us for a night of sharing stories, drinks and laughs. We appreciate the trust that all our clients put in us when booking a vacation through Costa Rican Vacations and love to get feedback on any possible improvements we can do so your experience gets even better.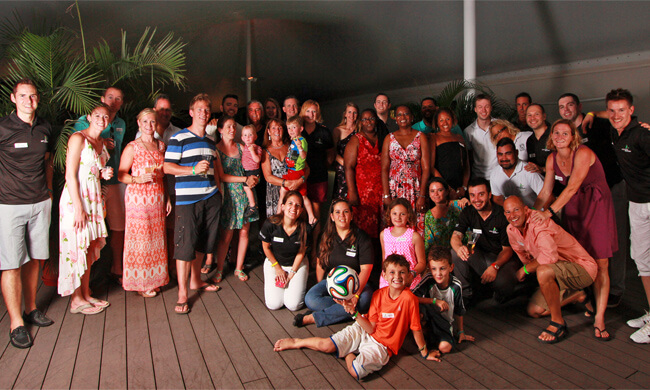 We want to say a big THANK YOU to Geary's, Lenzini's, Walston's, Abernathy's, Lanigan's, Kramer's, Fields' and Ettinger's families that joined us on Thursday night at the beach club and shared this great night with us. We had our camera crew on the spot to capture the highlights of the night.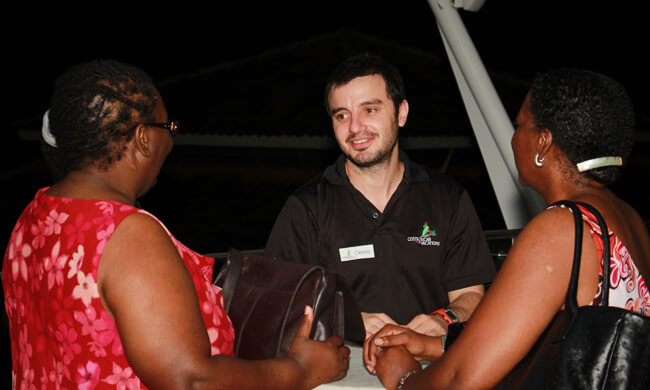 Our very own Partner Services Manager, Dereck Schlager chatting up two awesome ladies from Texas, Pam and Melonee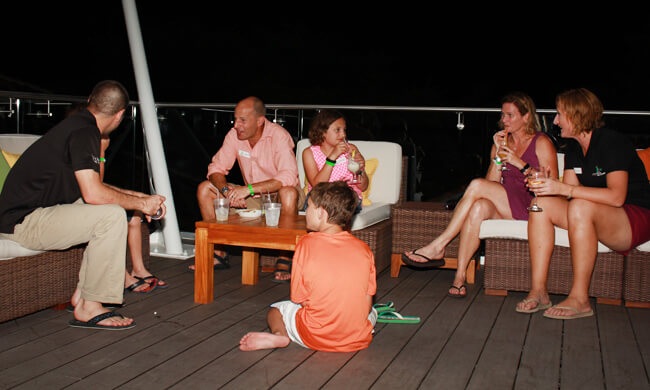 The Ettinger family share their thoughts with our CEO, Casey Halloran and Travel Consultant Becka Anderson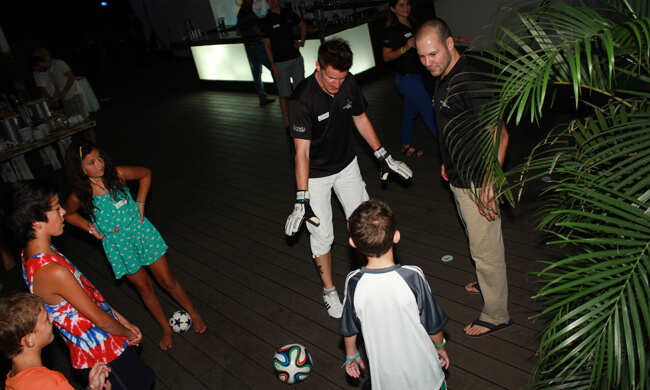 The penalty shootout, highlight of the night!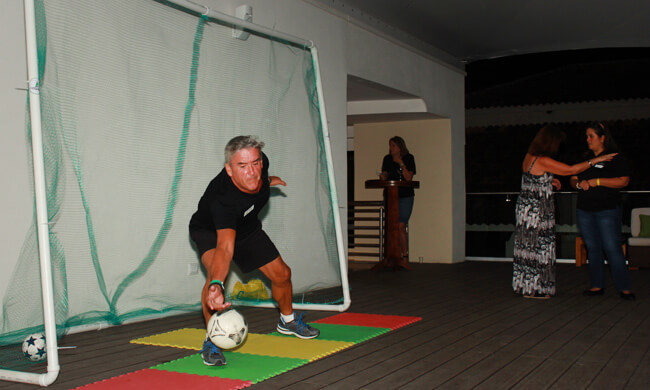 Let the games begin!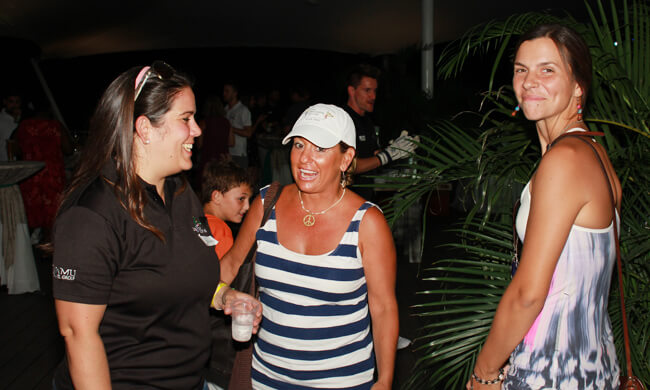 Travel Experience Team Manager, Claudia Salas is having fun with another group of clients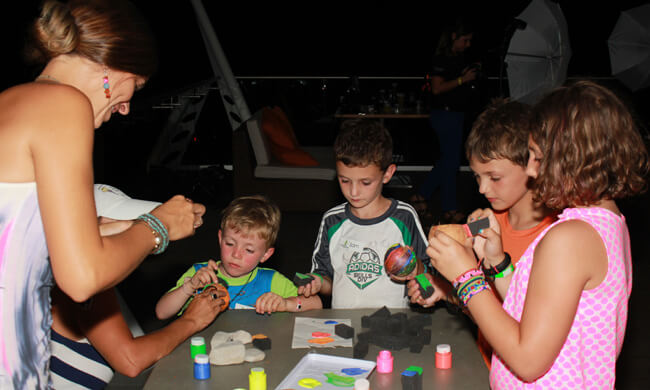 And the kids are enjoying painting class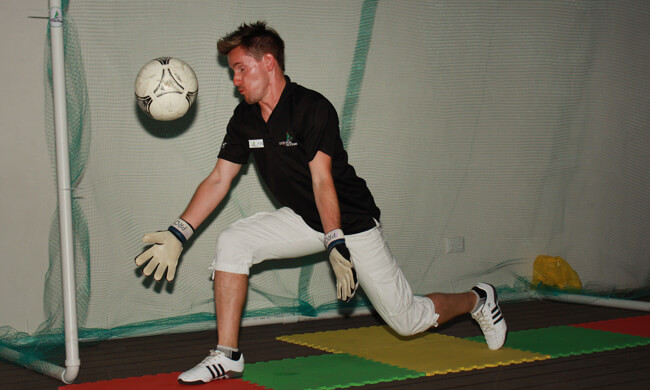 Meanwhile, Adam Baker, our Audio & Video Specialist is taking one for the team!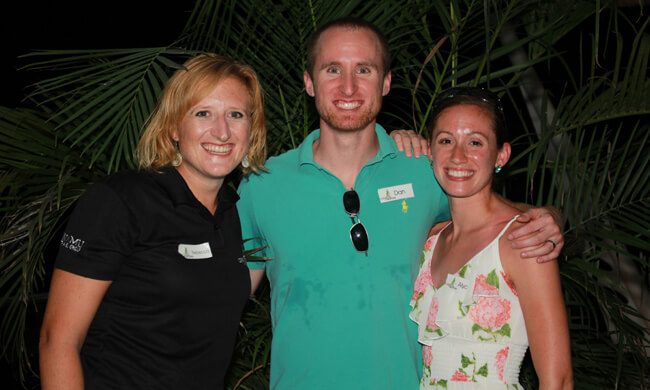 Becka is enjoying the company of her clients, the Geary family: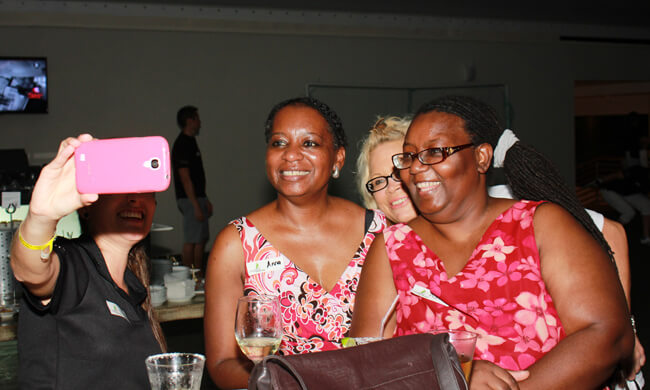 Travel Consultant Brenda Todd is competing for the 'best selfie' photo, and the Fields' sisters are happy to help!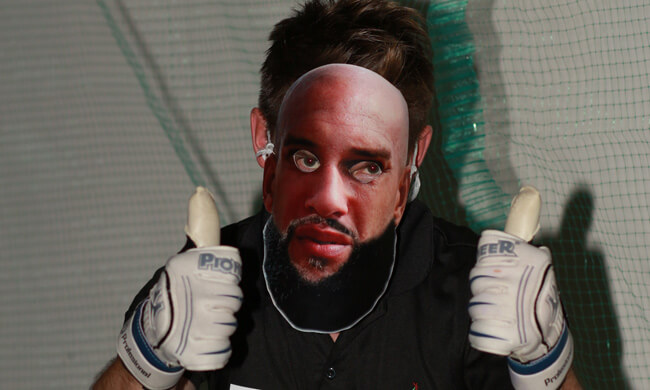 Adam hopes Tim Howard's mask will help him defend the goal better. Good luck, Adam!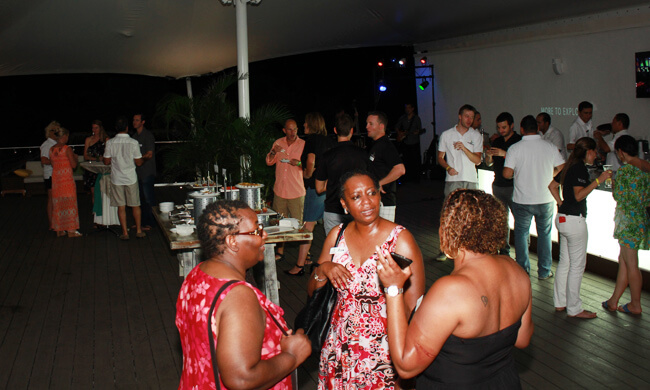 Atmosphere is heating thanks to our awesome band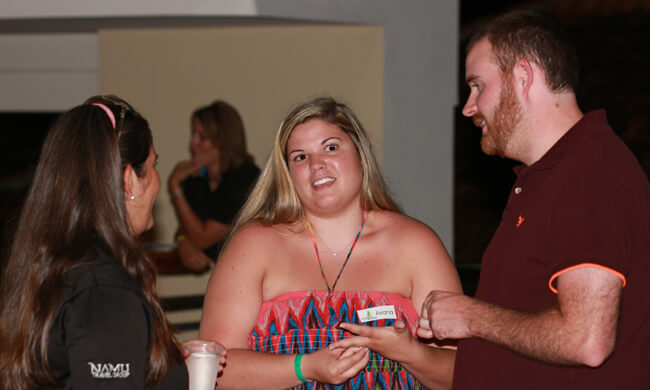 Claudia and the Lenzini family swapping stories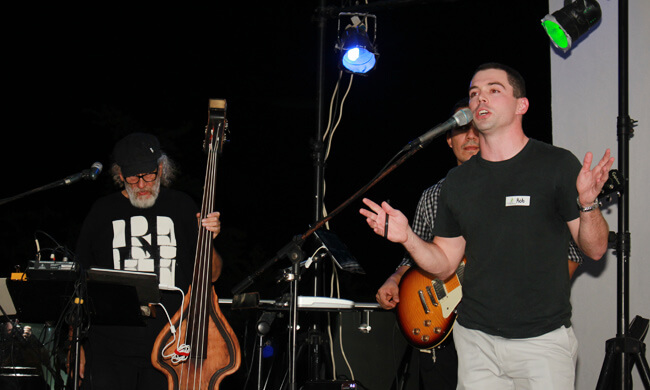 Our Business Development Director, Rob Harper giving a 'Thank you' Speech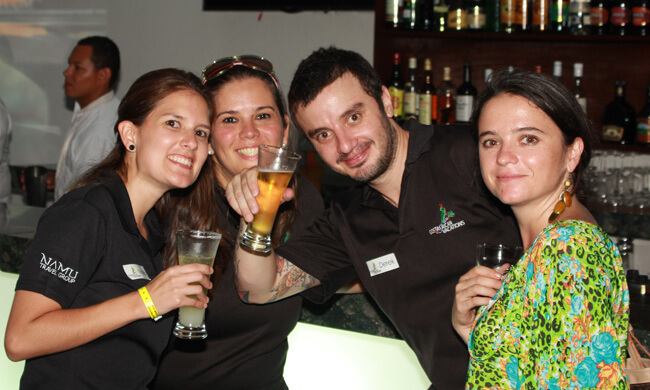 Partner Services Representative, Natalia Matamoros and Jennifer Lotz, Manager of Villa Buena Onda are joining Claudia and Derek in a toast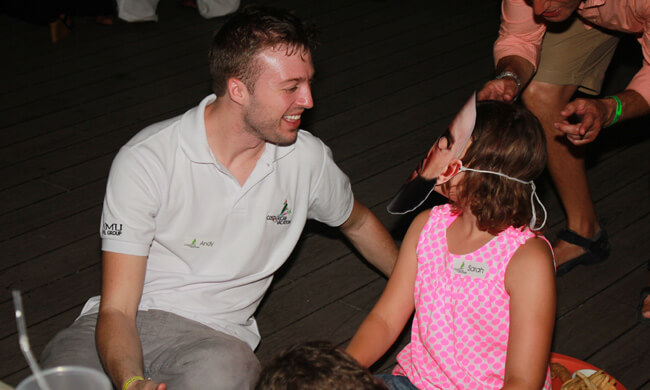 Andy Goodling, Sales Team Lead, goofing around with Ettinger family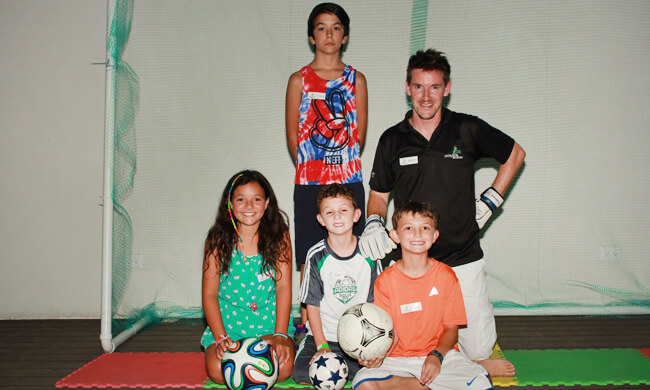 Adam with his newly founded soccer team, tired and happy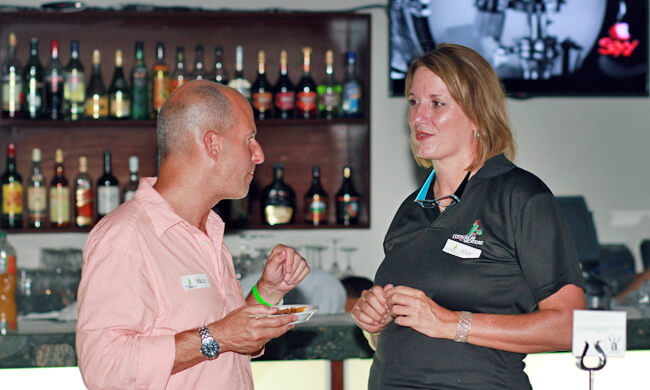 Our Sales Team Manager, Joan Borreli, listening to Mr. Ettinger's impressions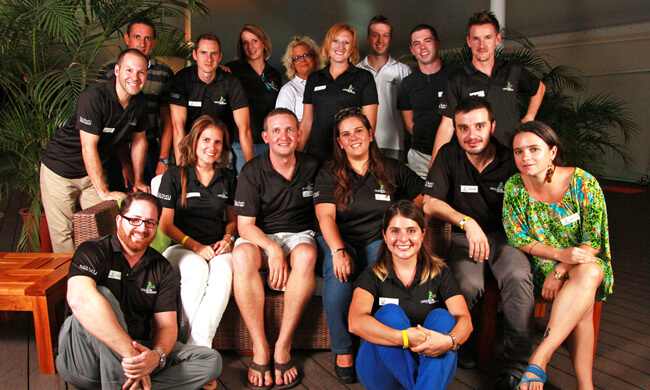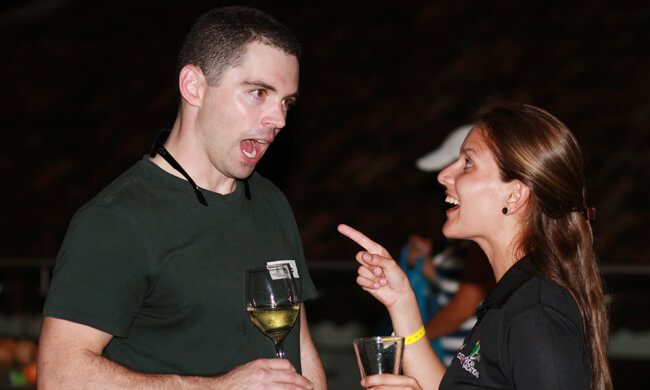 Here are few more staff pics, we'll start with Rob and Nati's passionate discussion: Gotcha!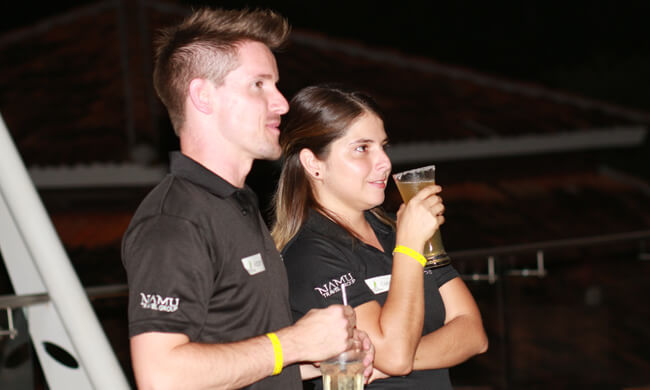 Carolina Bello, Audio Visual Assistant joins Adam for a people watching break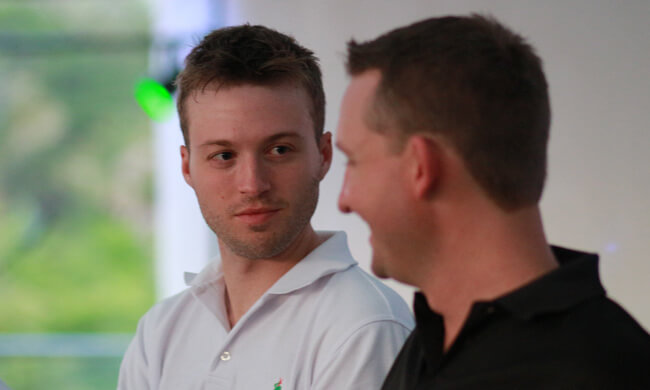 Justin de Boom, Travel Consultant sharing a story with Andy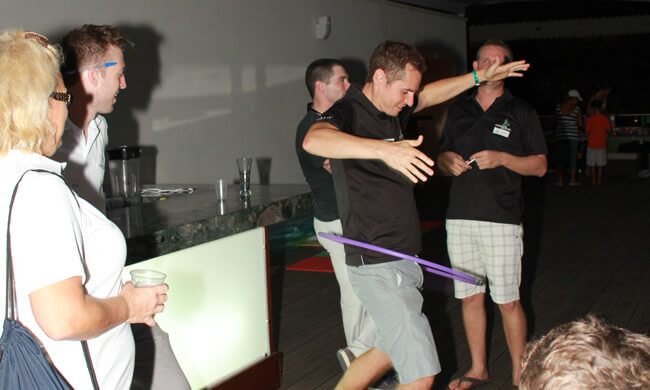 Apparently, there was some hula-hooping going on as well! And our Marketing Manager, Joel King was showing off his skills