1st Annual Namu Travel Oscars
February 25th 2014 was not your usual Friday here at the Namu headquarters as the 1st Namu Travel Oscars was held this evening. Enjoy some of the highlights from this very special night!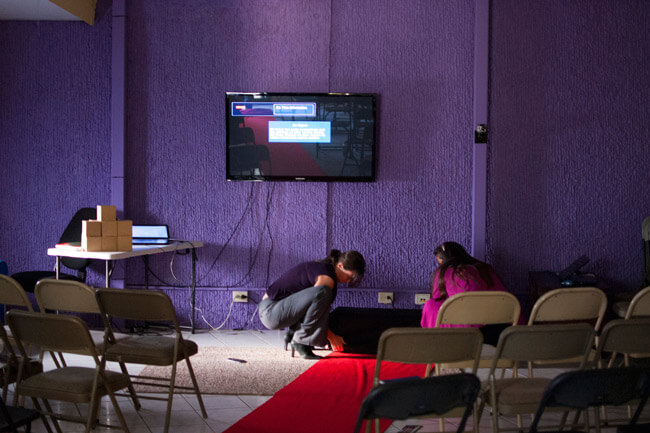 Final preparations, where did all the men go?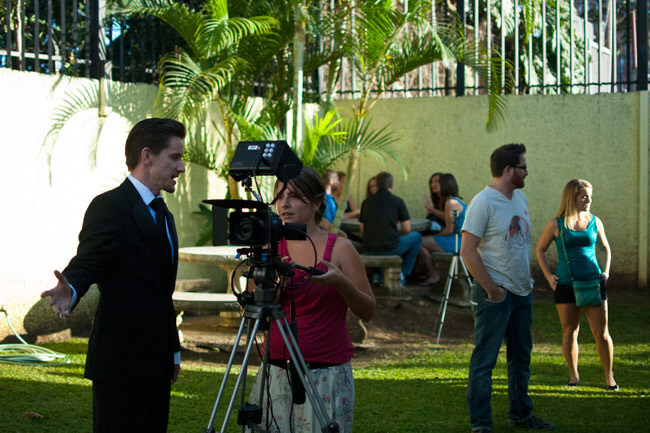 Camera crew is getting ready!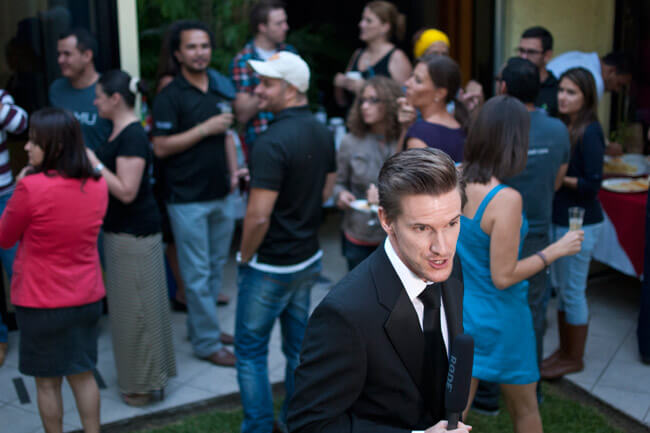 Crowd is building up…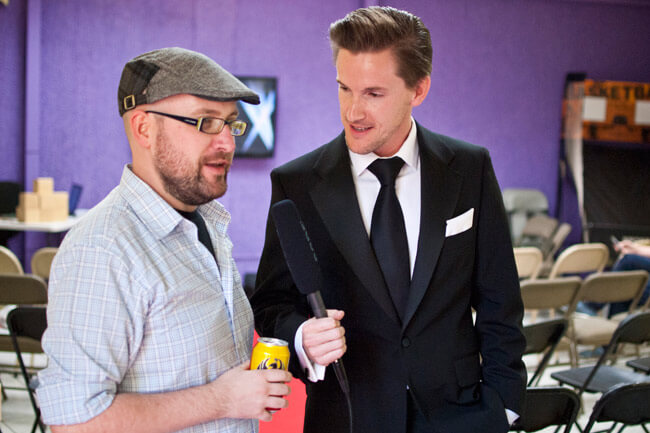 Aidan giving his prognosis on who will win the Oscars.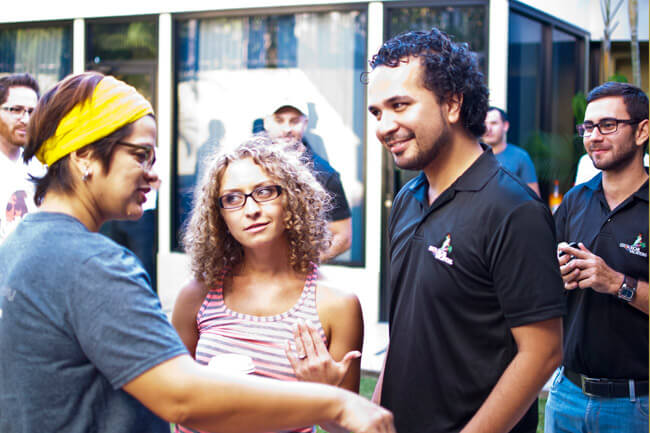 And the bets are ON!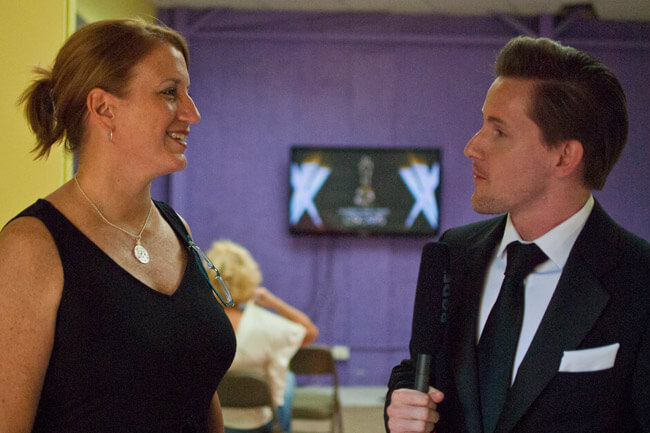 Joan Borelli—one of the nominees, giving her opinion on who will get Oscar tonight.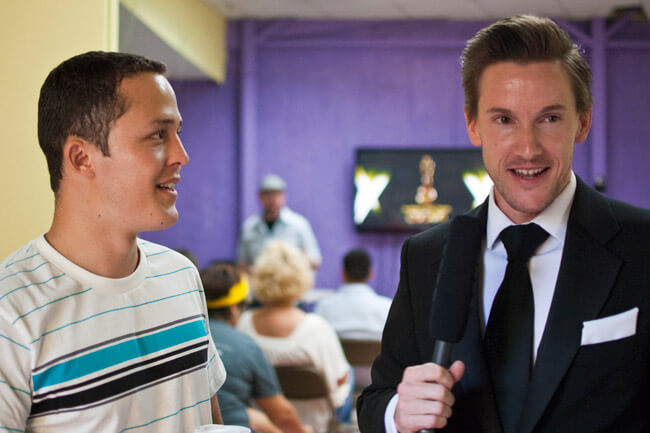 Yermi Araya, another potential Oscar holder.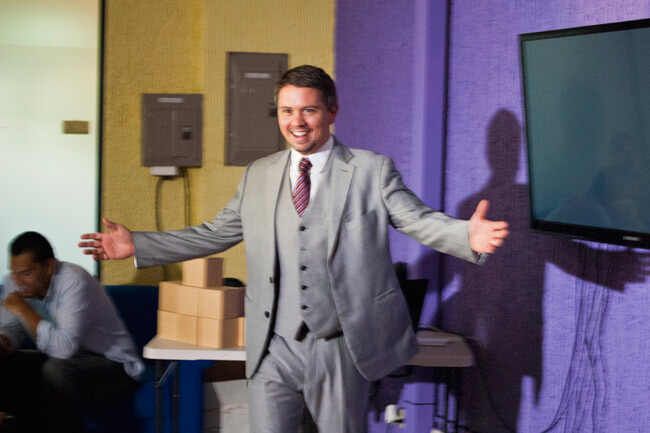 Richard Bexon just arrived, we're starting the show!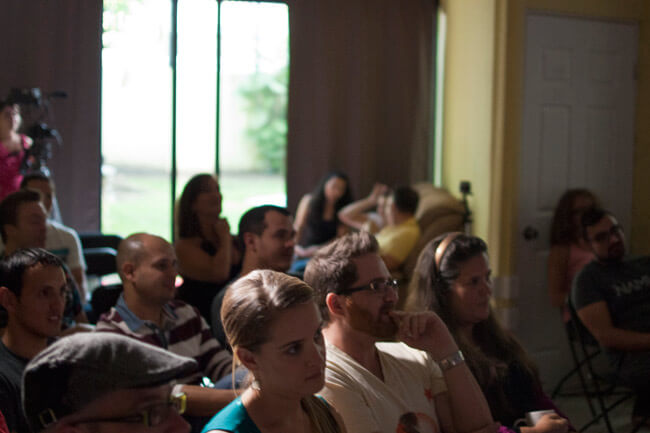 Crowd was not impressed.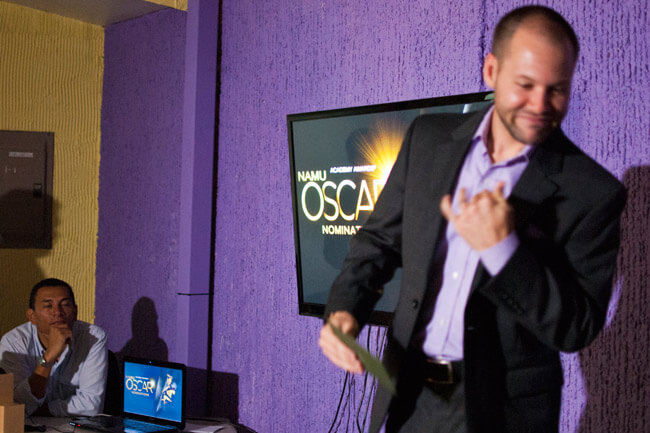 Nor, our second host—Casey Halloran.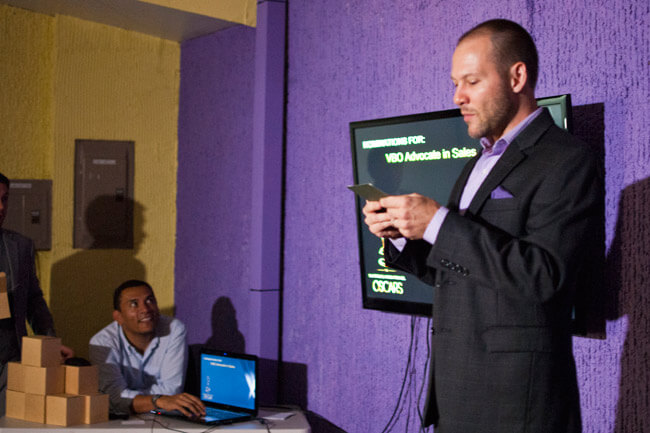 And let's start! Nominees for VBO Advocate in Sales are Mark, Matt, Shay and Robin. And the winner is…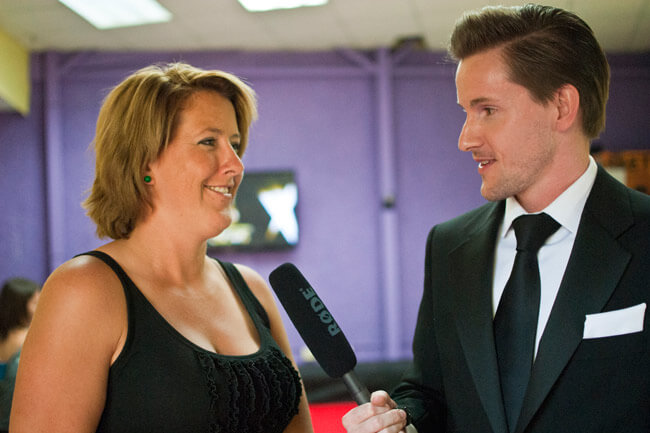 … Robin Sabine! Congrats, Robin!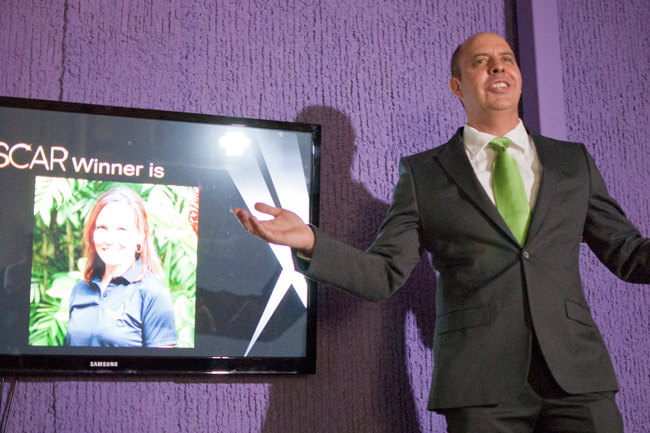 Nominees for Mr/Ms Clean Sales are Anastasia, Leah, Tara, Mark and Marco, and the winner…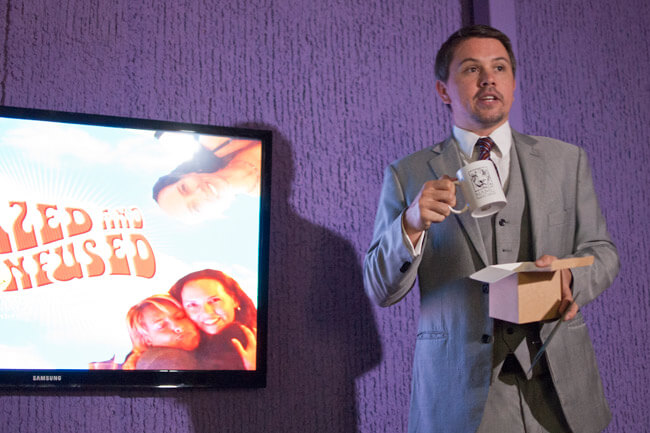 … is Tara! She couldn't be here today so Richard shared with us her impressions. Congratulations, Tara!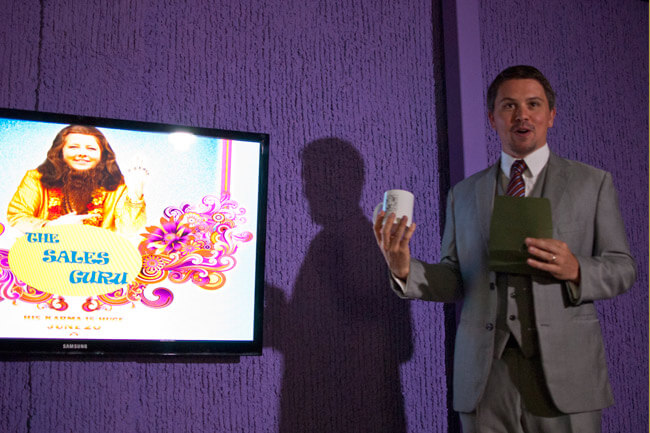 The Sales Guru, aka The Best Customer Loyalty in Sales, was chosen among though competition: Theresa, Emilie, Jeremy Robin and Lisa.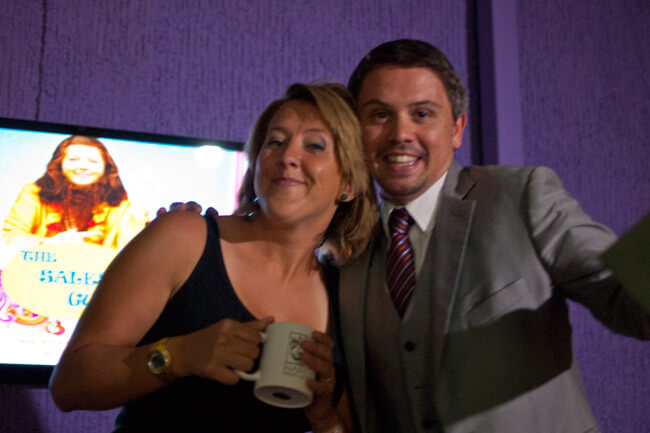 Robin, winning her second Oscar today. Congratulations, again!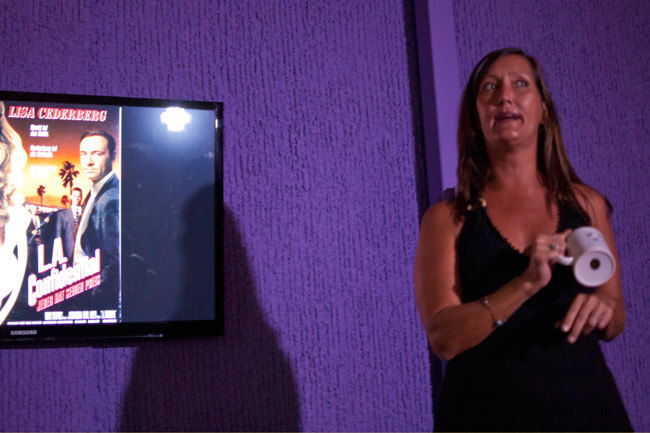 The Best Client Satisfaction goes to Lisa, standing out in the great company of Shay, Brenda, Solson and Tara. Congrats, Lisa!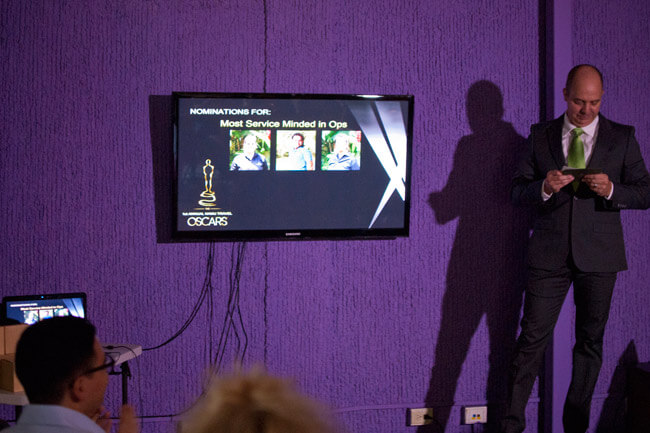 Getting on with the Ops Team! The Most Service Minded (Ops) nominees are Clauda, Dayana, Pilar, Greivin and Rodo.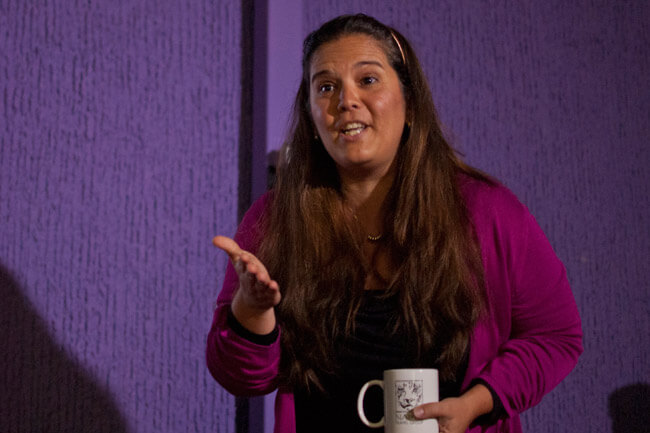 And the winner is Claudia, congratulations!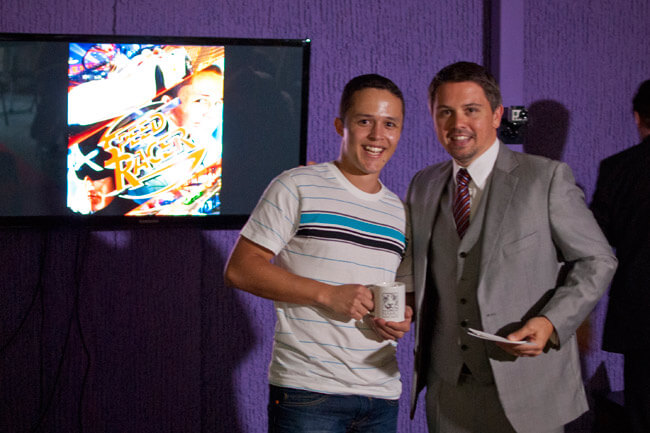 The Best Attitude (Ops Team) nominees are Pilar, Randall, Yermi and Adri. And the winner is our one and only Yermi! Congrats!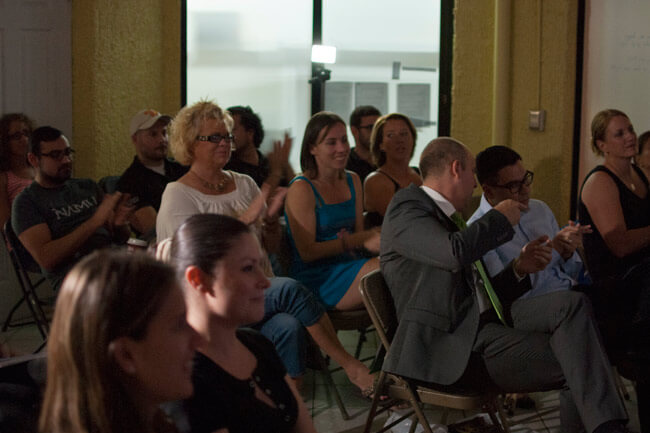 And the crowd approves!
MOving on, the Most Passionate for the Job (Ops) nominees are Claudia, Troz, Daniel and Jenny.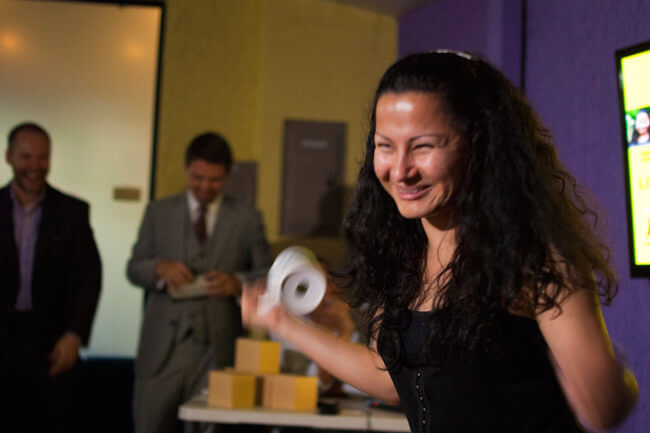 And the winner is Jenny, congratulations!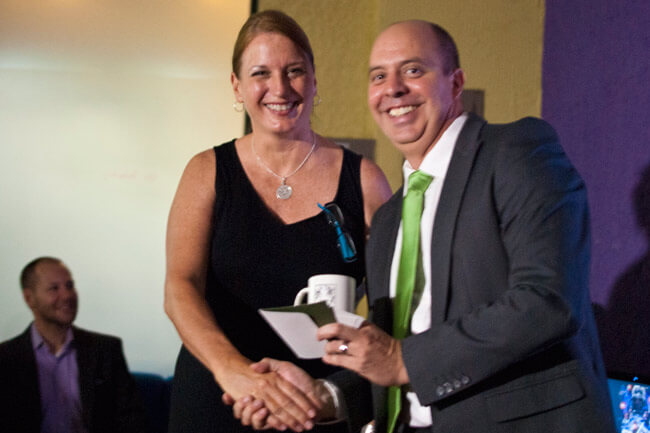 Best Leadership in Management Oscar goes to Joan, congrats! The runner ups were Jennifer and Joel.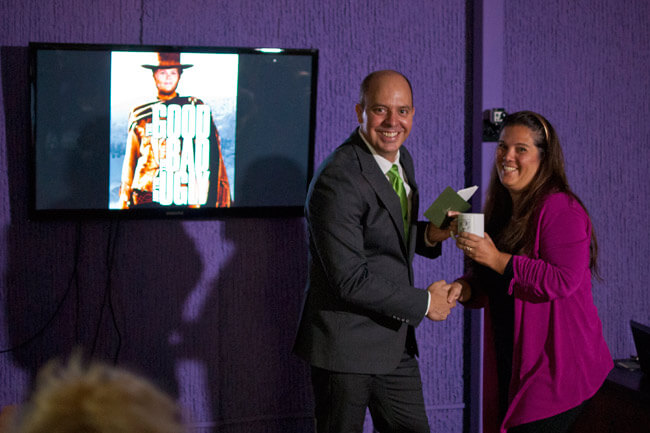 In the tough competition between Adam, Roman and Jesus, Claudia finishes the race with the second Oscar this year, well deserved! Congratulations!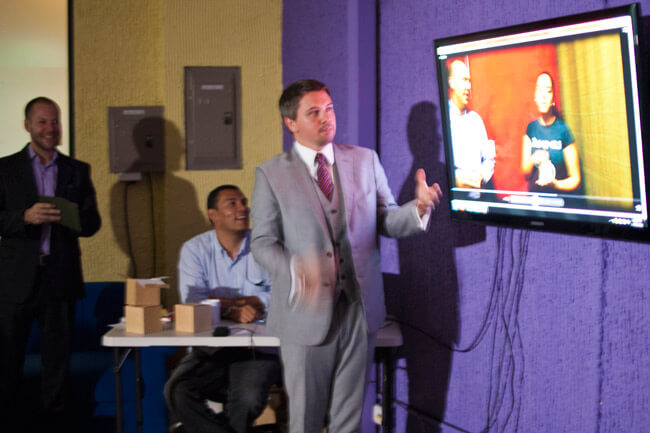 Our VBO Advocate (Ops) couldn't be here today, but she did leave a video message Richard tried to interpert asn we had some technical difficulties with the sound. Congrats, Gaby! Nominees were Joel, Esteban and Jelena.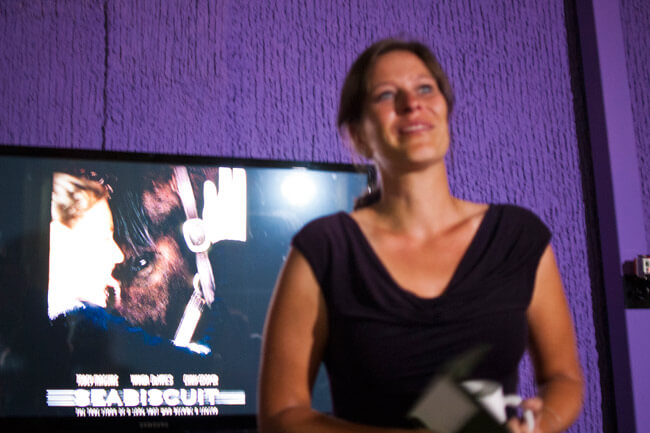 Evening highlight—Wanda receiving Lifetime Achievement Award. Seven years at the company and still committed and passionate as day one! Congratulations, Wanda!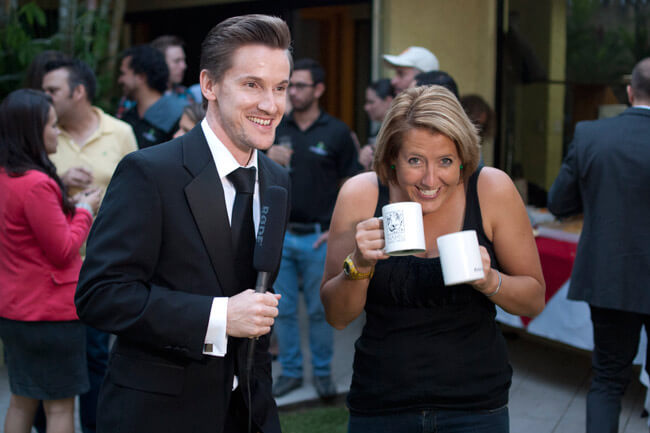 Robin, sharing her impressions on winning two Oscars.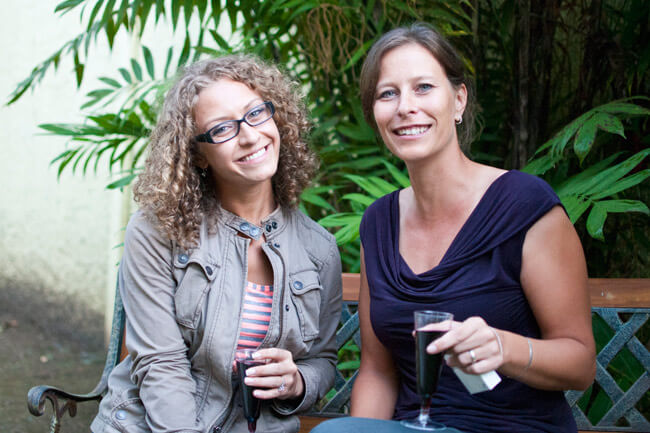 Anastasia and Wanda, sharing a well deserved break.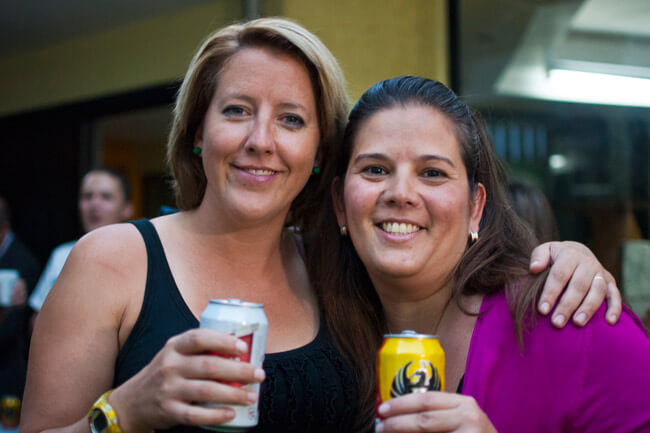 Robin and Claudia, our double Oscars winners.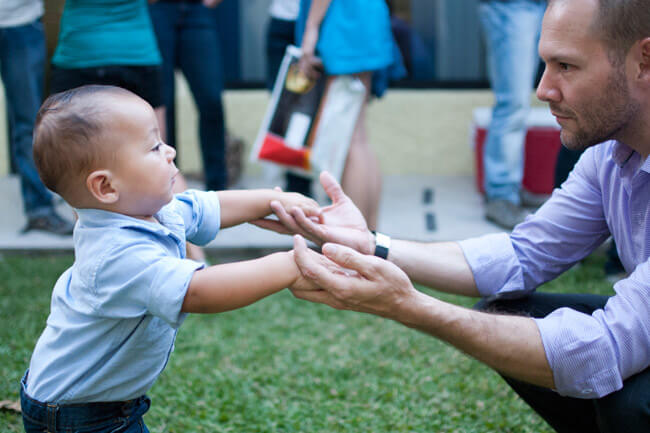 And, Jack—getting ready to overtake the company!