Press Room
Welcome to the Costa Rican Vacations press room. We are a travel company specializing in personalized vacations to the country. With great excitement we want to share the love of travel as a way of life.
Take a look at what others say about us and our products:
---
April | 2020
---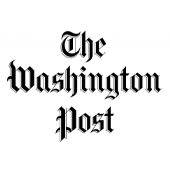 "At this point, everything is negotiable," says Casey Halloran, chief executive of Costa Rican Vacations, a tour operator.
Halloran's company has been rescheduling vacations nonstop since the coronavirus outbreak. It's not easy, he adds, "but we're making some headway."
A full refund may be the safest decision if your vacation has been canceled, and in many cases, merchants are legally required to offer it. But rescheduling may be an attractive option for travelers with more flexibility.
---
July | 2018
---
---
December | 2017
---
---
September | 2016
---
Rob Harper, co-owner and director of business development at Namu Travel, said his clients are excited about giving a day of their vacation over to the local community. The company, which interviews each client before putting together their trip itinerary, books trips to Nicaragua, Panama and Costa Rica
---
June | 2015
---
This Costa Rica-only travel agency is made up of many expats living in Costa Rica: chances are, they know the destination better than your regular agent. Whether you're looking for a couples-only retreat in the jungle or an eco-resort on the beach, they can help you find it.
What's the Deal: This tour operator requires a 25 percent deposit, but you can create your own payment schedule until 30 days before your trip, when the final balance is due; 
---
May | 2015
---
---
May | 2014
---
---
April | 2013
---
---
July | 2012
---
---
March | 2011
---
Costa Rican Vacations features an eight-day eco-conscious trip staying at three luxury resorts.
---
March | 2010
---
For those seeking a bit of adventure, Costa Rican Vacations offers canopy tours as well, incorporating zip lines, rappel lines, Tarzan swings, and viewing platforms into exciting tree-top tours. Half-day canopy tours of Manuel Antonio and Arenal National Parks are both available. 
---
May | 2007
---