Travel with Children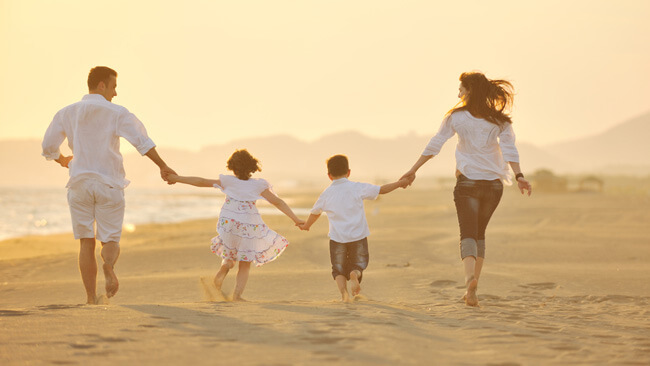 Vacations are made for exploring new cultures, experiencing fun adventures and relaxing in a way that is enjoyable for all. Taking children on vacation can be a bit tricky, and parents often worry about choosing a kid-friendly hotel, safety and of course the right mix of activities so the kids and parents are both happy. Costa Rica is a destination that offers something for everyone and most vacations here, depending on how much time you have, include time for adventure and exploring inland and then heading on over to one of the tropical beaches for fun in the sun and water activities. This allows the traveler to leave with a well- rounded Costa Rican experience.
In general the hotels in Costa Rica are small boutique and offer a unique experience which keeps travelers coming back to Costa Rica for a new experience each time.  The hotels offer a wide range of amenities and are geared towards different travelers so it is always important to do your research or speak with a travel agent who knows first hand the right hotel for a family.
Life in Costa Rica is slow paced. When traveling through the country you begin to notice that you seem to be going back in time. Quaint homes – with rocking chairs or hammocks on the front porch – with family and friends taking the time to tell stories, make memories, and enjoy what the moment brings.  Costa Ricans are proud of their country and are happy to share tips, directions and a smile with anyone.  There is no special danger in traveling to Costa Rica. Yes, you will want to be careful with your valuables and not leave them unattended, but this is true wherever you travel.
What to do with children really depends on the traveler's wishes and ages of the children. Some activities that are fun for the family include hanging bridges, safari river floats, kayaking, canopy zip lines, horseback rides to a waterfall, boat tours, volcano walks, thermal hot springs, snorkeling, dolphin watching, and wildlife sightings while hiking any one of the numerous National Parks and Wildlife Reserves. Costa Rica travel with children can be a gratifying experience for parents and kids alike!
comments powered by

Disqus