Ticos — The People of Costa Rica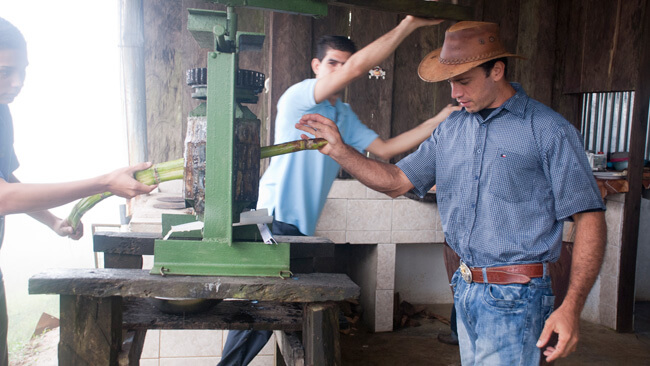 With European, Afro-caribbean and South American influences, Costa Rica has become a true cultural melting pot. With over 4 million inhabitants, the country's ethnic pool is mostly conformed by mestizos, castizos and criollos, as well as expats from all over the world, including the United States, Canada, Europe and South American countries like Colombia and Venezuela. Even if the country's official language is Spanish, several native languages like Bribrí are spoken by several indigenous groups.  Modern-day Costa Ricans, or Ticos (as they like to refer to themselves) do not consider their nationality as an ethnicity, but as a citizenship with various ethnicities.
Catholicism is the country's official religion, although the doctrines of Catholicism are less popular with younger generations. Unlike neighboring countries like Honduras and Guatemala where religious holidays are held in very high esteem, Costa Rica is slightly more liberal. Protestantism and other religions have gained popularity in recent decades and alternative religions and spiritual practices like Scientology and Masonry are more accessible than in other Central American countries.
Since the abolition of its army in 1948, the Costa Rican government has put special emphasis in drawing its attention towards education, which is why 96% of the population is literate. Elementary school and high school are obligatory for all citizens and the country boasts six public universities ranked among the most prestigious in Latin America.
Ticos are well known for their affable and non-confrontational nature, which makes them ideal providers of customer service, especially in the tourism field. The country's overwhelming desire to please always gives visitors a superb impression and makes sure they want to return over and over.
comments powered by

Disqus