Theaters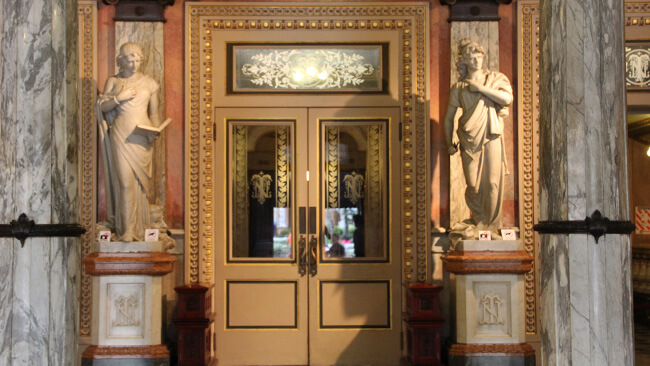 When many people take Costa Rica vacations, they indulge in trips to the country's breathtaking beaches, verdant rainforests and bustling cities. However, Costa Rica has many rich cultural offerings that should not be missed, including plenty of theaters. In fact, Ticos love the theater so much that Costa Rica boasts more theaters per capita than any other country in the world, some of which even offer performances in English. As many of Costa Rica's theaters are quite small, they often sell out, so booking in advance is a good idea. For current listings of upcoming performances, check a local newspaper like the Tico Times.
Little Theater Group
(tel: 8858-1446, http://www.littletheatregroup.org)
Having been in existence since the 1950s, Costa Rica's Little Theater Group is the oldest continuously running English-language theater in Central and South America. The group performs in the San Jose Valley and beyond, and has previously put on productions like "Tuesdays with Morrie," "I Love You, You're Perfect, Now Change" and "Calendar Girls."
Auditorio Nacional
(tel: 2256-5876)
Located inside the Museo de los Ninos, the Auditorio Nacional is the country's most modern performing arts center. With its superior seating and sound system, this venue hosts some of the largest events in Costa Rica, including concerts, dance performances, plays and the Miss Costa Rica pageant.
Teatro Fanal
(tel: 2257-5524)
Once the fermentation area for for the Fabrica Nacional de Licores (or the National Liquor Factory), Teatro Fanal now hosts a variety of theatrical and musical performances, including children's theater. However, keep in mind that, as with many other Costa Rican venues, all the performances here are in Spanish.
Teatro Melico Salazar
(tel: 2233-5424, http://www.teatromelico.go.cr)
Owned by the Costa Rican Ministry of Culture, this 1920s theater is built in true baroque style, and is much larger than the Teatro Nacional. As the host of the National Theater Company and the National Dance Company, the Teatro Melico Salazar offers regular fine arts performances, including concerts, plays, ballet and other forms of dance.
Teatro Nacional
(tel: 2221-5341, http://www.teatronacional.go.cr/)
Regarded as one of the most sophisticated and important theaters in Costa Rica, Teatro Nacional features marble floors, columns and a painted fresco, creating a design modeled after the iconic Paris Opera House. Here, visitors will find dance, opera, plays and symphony performances, as this is the base for the National Symphony Orchestra.
comments powered by

Disqus