Senior Travel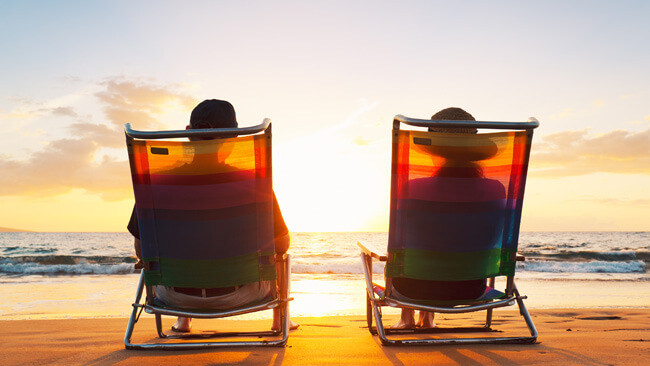 Costa Rica is an ideal destination for people who want to make the most of their retirement. With a little planning, retired tourists can experience everything this amazing country has to offer.
Cultural etiquette
In Costa Rica, seniors are often respectfully referred to as "ciudadanos de oro," which translates to "golden citizens." As this moniker suggests, older people are often treated with great respect, so seniors traveling through Costa Rica can expect to enjoy this particular privilege whether they're touring the museums of San Jose or exploring the country's beautiful landscapes. In addition, many of the country's most popular destinations and attractions offer senior discounts, so keep your eyes peeled for generous money-saving promotions.
Things to do
Many tour companies cater to seniors and offer tours and excursions with older individuals in mind. In fact, many activities in Costa Rica are ideal for older travelers, including chartered cruises, guided tours of Costa Rica's 26 national parks and wildlife refuges, and, of course, lounging on the country's stunning beaches. With unparalleled natural diversity, Costa Rica is also the perfect destination for birdwatchers, and many of these nature tours focus on the amazing wildlife of the Costa Rican countryside. Amateur ornithologists will be in their element here, and several areas boast an incredible variety of bird life that has to be seen to be believed, such as Los Quetzales National Park, home of the resplendent quetzal.
Even seniors who want to soar above the rainforest on a canopy tour won't be disappointed. In addition to Costa Rica's famous canopy zipline tours, some wildlife reserves offer special tram car tours of these magnificent nature reserves, enabling seniors to see the jungle from a bird's eye view in comfort.
Travel tips for seniors
One of the best things about being retired is you can be a lot more flexible with your travel plans. This can often mean great savings, especially if you are free to travel in either May or November, as this is the turning point between the high and green seasons, and prices can be a lot cheaper as a result.
As the adage goes, "He who travels lightest travels farthest," and this most definitely applies to seniors. Resist the temptation to pack everything including the kitchen sink and instead pack one or two bags. If possible, opt for a suitcase with wheels, as this will make navigating the airport a lot easier. Remember – the less you pack, the less you have to carry around with you! However, when packing for a Costa Rica vacation, remember to bring important items like a light raincoat, sunscreen, insect repellent, comfortable walking shoes and pants and a sweatshirt for cooler nights.
Something else to bear in mind is that although many pharmacies in larger cities have English-speaking staff, they may not carry your particular brand of medication, if you're taking any. Be sure to notify your primary care physician before you travel and bring an adequate supply of prescription drugs with you. Also make a note of the generic names of any medicines you're taking, just in case you have to refill at a Costa Rican pharmacy.
Investing in travel insurance may be worth considering, as Medicare may not pay for medical attention overseas. Even a minor accident such as a slight fall could end up being quite costly, so discuss your plans with a travel insurance professional before departing to see whether third-party coverage is right for you