Restaurants in Costa Rica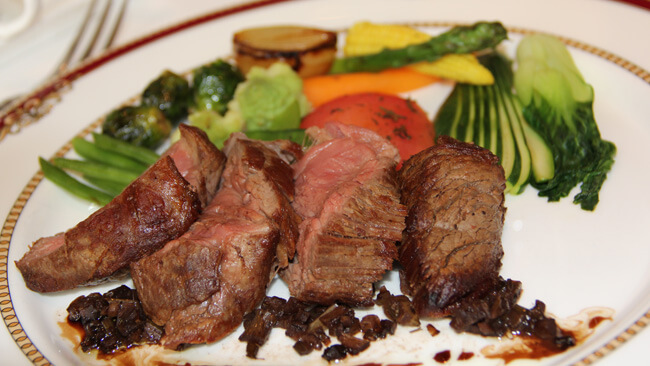 Costa Rica has many great restaurants to choose from. Offerings are plentiful with almost all types of international cuisine available in the country. In the five years I've lived here, I've had the chance to try a lot of different places. Here's a list of my top 5 favorites in no particular order.
1.) Tin Jo – Tin Jo is located in San Jose. It is an Asian restaurant that offers Chinese, Thai, Indian, Vietnamese, and Japanese food. While this may appear that they are trying to offer too much, this is not the case; the wonderful chef is trained in all styles of Asian cooking.
The restaurant itself is a very pretty on the inside, separated in several smaller dining areas each with a different theme. Service in general is a little slow and especially so when they are really busy but the food is worth the wait. The main courses are reasonably priced ranging from $8.00 – $25.00 each. I find appetizers and drinks to be a little pricey but not ridiculous.
The House Rice is full of beef, pork, chicken, shrimp and vegetables. One order is enough for a table of four. The Pad-Thai is fresh and tangy – you control the heat, just let your server know what your preference is. My other favorite is a shrimp curry served in half a pineapple. It is simply delicious. Save room for dessert too and have the passion fruit flan, it is smooth and sweet and simply marvelous.
2.) Club del Vino – Club del Vino is located in Escazu. My main reason for loving this restaurant is represented in the name..the wine! They have a wonderful selection of wines and they only charge 10% over the normal price that you would pay in the liquor store or grocery store. This allows you to splurge a bit with a good bottle of wine without totally going over your budget.
Although they have a complete menu of beef, chicken, seafood, and pork, I never make it past the pasta. They have everything from your typical Lasagna or Fettuccine Alfredo to chef's specials and selections using unusual and appetizing ingredients. The mushroom risotto (though not unusual) is so creamy and delicious; it is hard for me to order anything else because this is always so good. Appetizers range from salads to hot and cold choices. The house salad and caprese salad are always fresh and make a great start to your meal. You'll receive warm bread and oil and balsamic vinegar on the table. They have a good choice of desserts too but I've yet to have room to try them.
3.) Brad's Grille & Sports Bar, Lindora – They serve simply the best cheeseburgers that I've yet to find in Costa Rica. The burgers are juicy and of high quality beef. The buns are soft and toasted and you get them prepared in all the different ways we are used to in the U.S. They have all the cheeses, fried onions, chili, and more. You can also get great choices of chicken sandwiches, vegetarian offerings, salads, and steaks. The choice of appetizers is great too. The prices are not inexpensive but the portions are huge. Sandwiches come with huge servings of fries or onion rings and appetizers are easily big enough for two or three people.
4.) Casa 76 -There are two Casa 76 restaurants. One in Santa Ana and one in Ciudad Colon. Both locations are quaint and cute. Casa 76 serves pizza, pasta, salads, calzone, as well as seafood and chef's specials. I especially enjoy the pizza. It has a thin crust and good quality cheeses. The owner prides himself in providing really fresh ingredients and it is apparent in the great taste of his pizza. You can get pretty much any toppings and even if you don't' see it on the menu just ask for what you want and they will prepare it for you. Large pizzas are about $10.00 and pasta ranges from $6.00 – $15.00 dollars. The restaurants are b.y.o.b. too so bring your favorite bottle of wine with you.
5.) Kiantis – Kiantis is located in San Antonio de Belen. It is a local favorite for everything from typical to seafood to steak. It has a nice open air dining room and friendly service. I usually go for typical food here as I love the Arroz con pollo. It's prepared just the way I like it with lots of cilantro and perfectly cooked rice. The ceviche is really fresh and good and I really like the grilled corvina (sea bass). The other great thing about Kiantis is the prices are really reasonable. You can go out and have a great dinner for about $10.00 per person.
comments powered by

Disqus