Coco Beach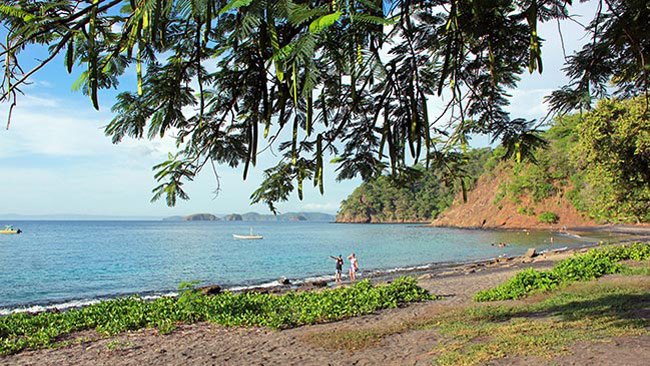 Coco Beach at a Glance
Ideal  for:
Couples

Honeymoons

Families

Solo Travelers

Nearby Activities:
Scuba Diving

Sportfishing

Surfing

Canopy Tours
Liberia City
Las Baulas Marine National Park
Souvenir Shopping
Fast Facts
Region: Guanacaste & The North Caribbean
Landscape: Beach, Dry Forest
Closest Airports: Liberia (international)
Altitude: Sea Level to 300 ft (100 m)
Average Temperature: 75-90° F (24-32º C)
Located less than an hour away from Liberia International Airport, Coco Beach aka Playas del Coco is one of the most popular beach destinations in Costa Rica. Conformed by several small beaches, the most popular being the one that gives the town its name, "El Coco" as it's affectionately called, is perhaps only to second to Liberia, in terms of most developed towns in the province of Guanacaste. A vast array of bars, restaurants and shops form the town's main road, which also leads to the main beach; a perfectly positioned hub to go on various tours in the area.
Coco Beach is recognized for its accessibility to supreme fishing areas and scuba diving locations, also for being the midway point to Witches Rock, a world-famous surfing spot. From Coco Beach you can also head out to places like the Catalinas Islands and Bat Islands, two areas known for their rich marine life.
Highlights
Downtown Coco is an exciting party location with dozens of bars and small clubs.
Coco Beach has access to modern amenities, including supermarkets, technology stores and fast food chains.
With several properties in development, Coco is one of the most popular towns for relocating in Costa Rica.
Just minutes away from the main road lies Villa Buena Onda, one of the country's most exclusive boutique hotels.