Costa Rica Nightlife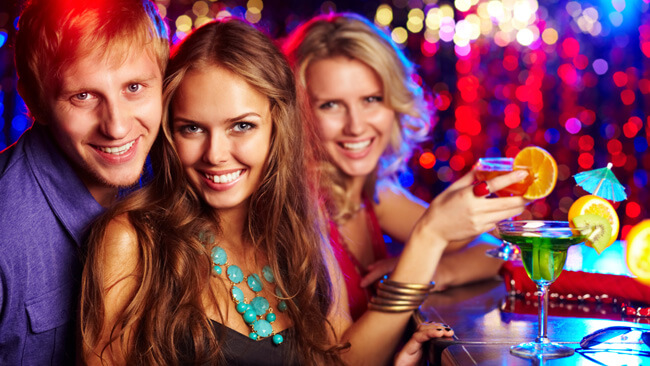 Depending on wherever you are and whatever you're into, Costa Rica is sure to offer some sort of nighttime entertainment to keep you happy. Bars, lounges and restaurants are quite popular in cities like San José and Heredia, while beach towns and rural villages offer smaller scale venues and dive bars.
In San José you can find all kinds of bars and clubs. If you're looking for traditional Latin American music you can't go wrong by visiting El Cuartel de la Boca del Monte in San Pedro. Mondays there have been legendary for years now and are quite popular with expats and tourists alike. If you want variety you can visit El Pueblo or the Calle de la Amargura, although these two are quite notorious for their less than safe locations.
The suburbs of Escazu and Santa Ana offer a variety of American, particularly Miami, inspired clubs where you can mingle with socialites and businesspeople. Barrio La California near downtown San Jose offers a variety of alternative bars aimed for hipsters, skaters and rock lovers, while there are countless options for gay and lesbian travelers alike.
Beach towns like Tamarindo and Puerto Viejo are notorious for their party scenes. Venues change names and ownerships often so make sure to ask the locals what the best spots are when you are in town. Playa del Coco is also famous for its main street laden with bars and restaurants leading to the newly restored marina which offers breathless ocean views.
If you plan your stay here in Costa Rica well then you will certainly be able to find an enjoyable way to spend the warm evenings. With the sun setting at around 6pm everyday, all year round it is advisable to enjoy some of the more nocturnal activities.
comments powered by

Disqus