Music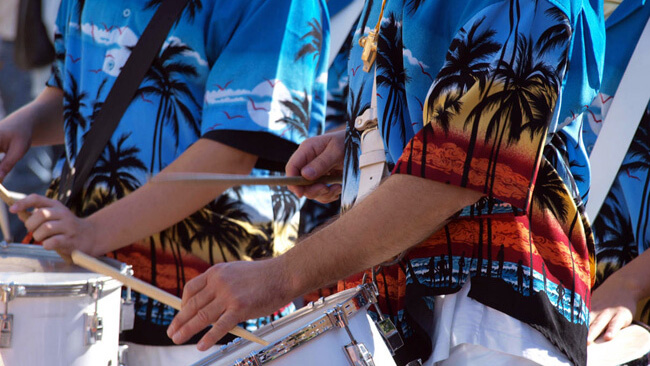 Costa Rican music is as varied as the cultural influences from which it sprang. Music in the Caribbean tends to include more African beats and show reggae influences. Afro-Caribbean music like calypso, reggae and rumba are popular in coastal regions. Another important element of Costa Rican music is the marimba, which might as well be the most popular instrument in Central American folk music.
The province of Guanacaste is known for being one of the regions most interested in preserving Costa Rican traditional music. From dances to ceremonies that date to pre-Columbian times, Guanacaste cities are always likely to offer a traditional spectacle, especially around times of national holidays like the Annexation of Guanacaste in July where schoolkids and professional dancers put on shows that include traditional dances like the Punto Guanacasteco, Tambito and the Caballito Nicoyano.
During the late 80s, Costa Rican bands began to try out different genres like rock and electronic music. Even though few Costa Rican acts have achieved international fame, the country now offers venues and scenes for all kinds of music lovers. Ska and reggae are very popular among young bands, as well as pop and rock. Some of the most popular bands in the country essentially mix traditional folk music with jazz and rock.
comments powered by

Disqus