Juan Castro Blanco National Park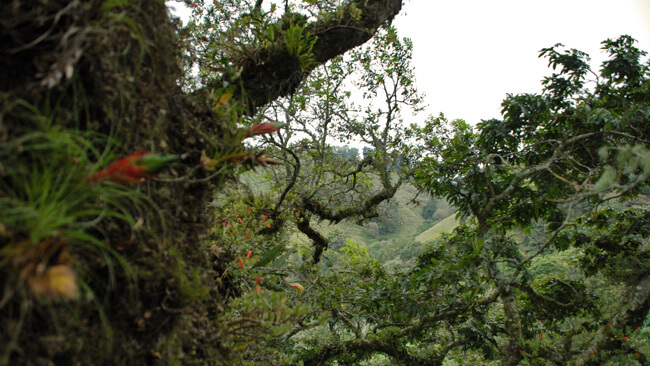 Juan Castro Blanco National Park at a Glance
Ideal time to visit:  
Late April to late November
Nearby Activities:
Hiking

Swimming

Wildlife Observation
Nearby Attractions:
Platanar Volcano

Porvenir Volcano

Poas Volcano National Park
Special Features:
Juan Castro Blanco National Park is not only home to three volcanoes, but also the 10th most important body of freshwater in the world. The three mountainous peaks in the park feed five rivers – the Aguas Zarcas, Platanar, Tora, Tres Amigos and La Vieja – which support more than 100 villages in the surrounding area and provide around 15 percent of Costa Rica's electrical power through hydroelectric installations.
Fast Facts About Juan Castro Blanco National Park
Region: Arenal & Northern Lowlands
Closest Town: Quesada, approximately 8 miles from park entrance
Altitude: Between 2,296 and 7,437 feet (700 to 2,267 meters)
Closest Airports: Juan Santamaria International Airport, Florencia Airport
Average Temperature: 77° Fahrenheit (25° Celsius)
Located just northeast of Poas Volcano National Park, Juan Castro Blanco National Park is one of the most rugged and beautiful of Costa Rica's nature reserves. It is also among the largest, occupying more than 35,000 acres and boasting a range of diverse terrain.
The defining feature of Juan Castro Blanco National Park is its three volcanoes. These ancient mountains were formed millions of years ago, and while El Viejo has been dormant for many years, Platanar and Porvenir are active enough to create natural hot springs throughout the park due to the superheated magma that lies deep beneath the ground.
Birdwatching & Wildlife
Juan Castro Blanco National Park is a birdwatcher's paradise. More than 220 species of bird make their home in the park, including the national bird of Costa Rica, the Clay-colored Thrush, and several endangered species like the resplendent quetzal, black guan and curassow. The wildlife of this stunning nature reserve is not limited to birds, however, as many other creatures can be found here, including sloths, tapirs, ocelots, howler monkeys and 22 distinct species of bat.
Although getting here is an adventure in itself, hikers will be in their element at Juan Castro Blanco National Park. Numerous defined trails wind through the dense vegetation of the cloud forest, and some of these paths are located within a relatively easy hike of the park's stunning waterfalls, offering breathtaking views of the majesty of nature. However, inexperienced hikers may want to hire a guide before departing, as there are no permanently staffed facilities at the park. While this presents adventurous tourists with the opportunity to explore this amazing conservation area on their own, it is advisable for novice hikers to seek out a professional before embarking on their tropical excursion.
Best Time to Visit
As much of Juan Castro Blanco National Park is covered in cloud forest, temperatures can be a little chilly during the green season. As such, the best time to visit this remarkable park is between late April and late November, during Costa Rica's high season.
---
Services & Infrastructure in Juan Castro Blanco National Park
Public transportation: None
Public restrooms: None
Shopping: None
ATMs: None
Gas stations: No. Nearest fuel station is located in Quesada, approximately 8 miles from park entrance.
Cell Phone Reception: Poor
Restaurants: None
Nearest medical facilities: Quesada, approximately 8 miles away