International Flights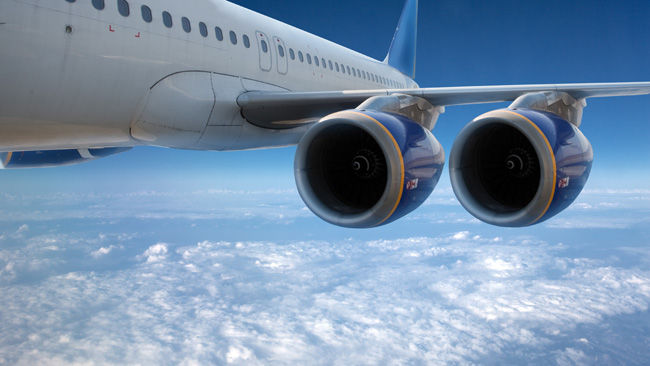 Costa Rica has two main international airports, with flights coming in mainly from North and Latin America, bringing travelers from all over the world. Juan Santamaria Airport, just 14 miles from San Jose downtown, is the second busiest airport in Central America, with over 15 international airlines that serve over 4 million passengers annually. Daniel Oduber International Airport has smaller capacity, but is located in Liberia, capital of one of the most popular vacation destinations in Costa Rica, with numerous accommodation options—Guanacaste region.
In 1930, during the administration of president Cleto González Víquez, the first international airport was inaugurated in La Sabana Metropolitan Park, in San Jose. This airport worked for the next 44 years getting flights mainly from Central America until "El Coco" Airport was inaugurated in 1958. "El Coco" later became the "Juan Santamaría International Airport", named after the Costa Rican hero who died in 1856 defending his country.
The other international airport in the country is Liberia (LIR) – although the airport was inaugurated back in 1995, its demand increased considerably until 2006. The airport was named after former Costa Rican president Daniel Oduber Quiros.
Both airports receive international flights from South, Central and North America as well as from Europe. Here is a list of the main airlines that fly to Costa Rica:
Airline
Airport
Flights from
Aeromexico
SJO
Mexico DF
Air Canada
SJO/LIR
Toronto / Montreal
American Airlines
SJO/LIR
Miami / Dallas / NYC
Continental /United
SJO/LIR
Houston / Newark
Copa
SJO/LIR
Panama
Central America
South America
Orlando
Delta
SJO/LIR
Atlanta
Frontier
SJO/LIR
Phoenix
Iberia
SJO
Madrid
Jet Blue
SJO/LIR
Orlando/NYC
Spirit Airlines
SJO
Ft. Lauderdale
TACA
SJO/LIR
Miami
Los Angeles
NYC
Toronto
Montreal
Chicago
Dallas
San Francisco
Central and South America
US Airways
SJO/LIR
Phoenix / Charlotte
Seasonal flights
Most airlines offer flights on a seasonal basis to Liberia. One example is Frontier which offers flights to Liberia from Phoenix only between November and April. You will have to check directly with the airlines about fares, specific days of operation, etc. etc.
Another important thing to keep in mind are prices – high season in Costa Rica lasts between December 15 and April 30; airline tickets usually become more expensive during this time, specifically over Christmas week, when Costa Rica hits its peak vacations season. Low season lasts between May 1 and December 14th, and even though tickets are considerably less expensive, the frequency of the flights also decreases.
One recommendation is to check on weekday arrivals if you are looking to save some money, or keep an eye open for weekend specials, usually available depending on the demand of a specific flight.