Explore Nature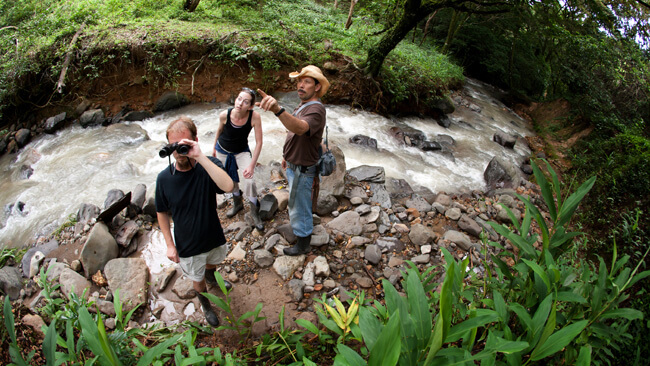 Though Costa Rica occupies just 0.25% of the world's surface, scientists estimate that this biodiverse nation is home to an incredible 5% of all plant and animal species. For you, that means a spectacular concentration of birds, mammals, amphibians, reptiles and insects, including four species of monkey, two sloth species, various iguanas and lizards, colorful frogs, iridescent butterflies, and more than 800 bird species, like the resplendent quetzal and the scarlet macaw. Nature excursions take the form of hikes, ascending aerial trams, dolphin and whale-watching boat trips, nighttime sea turtle nesting, and scuba and snorkeling adventures.
Costa Rica is home to an estimated 25 whale and dolphin species, which migrate, mate and make their home in the Pacific Ocean and Caribbean Sea. In most areas, dedicated whale-watching tours are uncommon, as other excursions –...
Sea turtle nesting is one of Costa Rica's most incredible experiences; truly, those who have observed it in person describe it as emotional, moving and even transcendental. And if you visit the right place at the right time, this can...