Cuisine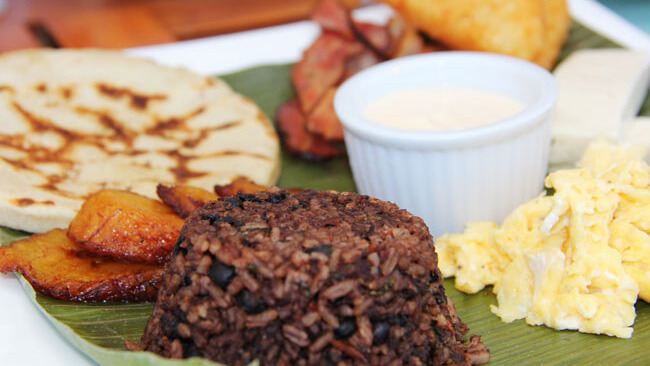 Costa Rican cuisine takes its culinary cues not from fiery peppers or wild meats, but from the local herbs, spices, fruits and vegetables that seemingly grow like wildfire. In every home and restaurant kitchen, you'll find braided garlic, hanging onions, colorful bell peppers, and leafy bunches of cilantro and parsley. Salsa Lizano, a tangy sauce, is a favorite addition to traditional dishes, especially the ever-present gallo pinto (spotted rooster) – rice and beans that most often make an appearance at breakfast, usually accompanied by aged cheese, sweet plantains, sour cream and toast. But Costa Rican cuisine has also gone international, and the nation's talented chefs showcase the world's dishes, ethnic favorites and fusion cuisine in Costa Rica's best restaurants.
Costa Rica has many great restaurants to choose from. Offerings are plentiful with almost all types of international cuisine available in the country.
A Costa Rican vacation is incomplete without thoroughly sampling some of the nation's most customary dishes, so here's a quick rundown of Costa Rica's traditional foods.
Whether your seeking for great variety, low prices or U.S. products while doing your grocery shopping, you'll be happy to find that Costa Rica has it all.
comments powered by

Disqus