Cheap Flights Costa Rica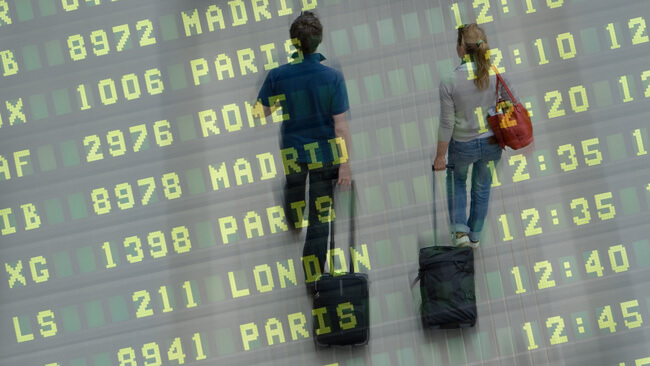 Costa Rica has the second most popular airport in Central America (after Panama City) and many people who travel on vacation to Costa Rica start their journey here. As a result of the large number of flights landing in San Jose every day, it's more likely that you will find discounts and special offers on your plane tickets. Predicting airfare is practically impossible, given that prices fluctuate almost daily, although it's safe to say that airfare to and from Costa Rica is among the most affordable in the region. Sometimes so much that travelers tend to land here and drive to other Central American countries.
Depending on the season, you might be able to find some truly great deals. As with plane tickets to anywhere in the world, it's always recommended that you start researching at least two months before your trip, given that prices increase as the flight date approaches. Several discount airlines like Spirit and JetBlue often have low prices on tickets to and from San Jose (although their departure and arrival times aren't especially accommodating), and with some luck you might even find some great deals with American Airlines or US Airways.
We recommend that, when possible, you explore online resources like Kayak.com and create email alerts letting you know when the prices increase or decrease. Of course, sometimes you might be extremely lucky and find a one in a lifetime kind of deal; back in 2011 for one day only, round trip airfare from Toronto to San Jose hit an all-time low at $250! Don't rely on such specials to occur all the time though.