Casinos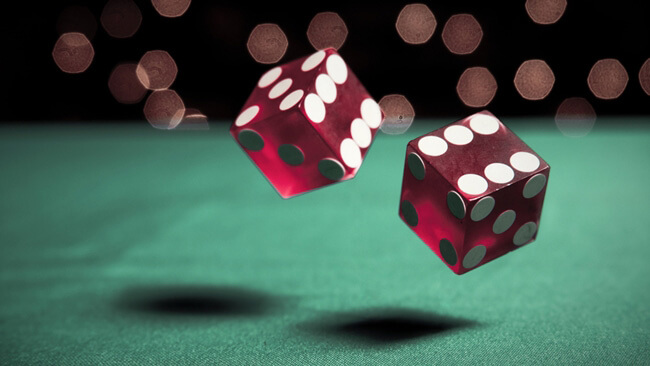 Ticos love to have a good time, and this most definitely applies to flirting with Lady Luck. Costa Rica has more than 40 casinos nationwide, many of which can be found in the major Costa Rica hotels and resorts in popular cities like Puntarenas and San Jose. However, if you've ever tried your hand at blackjack in Las Vegas, you might be expecting the same kind of gigantic gambling palaces that Sin City is known for. In Costa Rica, gambling is perfectly legal, but things are done a little differently.
Less is more
Some Central American countries like Panama are known for their lavish casinos, but gambling is a little more laid back in Costa Rica. Although some of the larger hotels and resorts in Costa Rica's major cities have bigger casinos, most of these establishments tend to be smaller and more intimate than the kind of gaming houses you may have seen on TV. It's not uncommon for Costa Rican casinos to have less than 10 gaming tables and fewer than 60 slot machines.
Another major difference between Costa Rican and American casinos is that Ticos often prefer to gamble in peaceful, quiet surroundings. For this reason, you probably won't find loud music playing or other distractions in a Costa Rican casino – which could be an advantage, especially if you're trying to maintain a winning streak. Something else newcomers may find appealing about Tico casinos is that minimum bets tend to be much smaller than in American establishments. Tables usually accept both American dollars and Costa Rican colones, and the smallest wager you'll be required to put down is around $1, so the financial barriers to playing are much lower.
Casinos are also prohibited from operating 24 hours a day by Costa Rican law, so don't expect to play until the sun comes up. However, many establishments stay open quite late, closing between 2 a.m. and 4 a.m. Gambling halls in busier cities are more likely to stay open longer than those smaller casinos in rural towns.
Popular games
Costa Rican casinos have many games you may already be familiar with, such as blackjack, but most also offer a few unique games. Canasta is a favorite Tico game, and can be played at most Costa Rican casinos. Following similar rules to blackjack, canasta is easy to learn, but you'll still need luck on your side if you're hoping to win big. Other popular card games in Costa Rica include Caribbean stud and pai gow poker, and a Spanish card game called tute that uses a 40-card deck. Larger casinos may also have a Texas hold-em table too, but smaller establishments tend to favor tute over this popular form of poker.
Some establishments offer traditional roulette, but many casinos in Costa Rica have a more local version where numbers are drawn from a lottery-style tumbler instead of selected using a wheel.
Social etiquette
Gambling is seen as a much more casual pastime in Costa Rica than it is in the U.S., so visitors should bear in mind that casino staff may be a little more laid-back compared to the professional croupiers of Las Vegas or Atlantic City. This is more often the case in smaller casinos.
Loud or raucous behavior at the tables is also frowned upon, so guests should try to avoid getting rowdy, even if they're winning. Some players prefer to gamble in silence, and dealers can be stoic, especially at smaller establishments.
Whether you're placing a bet on the horses or trying your hand at local favorites like tute or canasta, you're sure to have a good time gambling in Costa Rica, so bearing these tips in mind when venturing out for a night at the tables.
comments powered by

Disqus