Best Time to Visit Costa Rica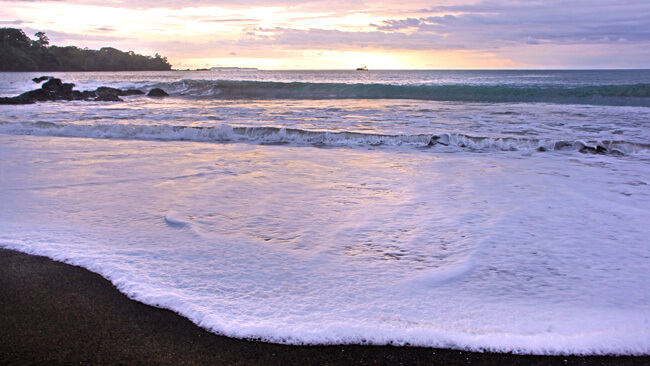 Costa Rica has great things to offer all year long and choosing what's the "best" time to come is entirely subjective and depends on what you're looking for. People who enjoy constant warm weather and sunshine might be better off visiting during the high season (what Costa Ricans call summer). During this time of the year (which lasts roughly from December to April) temperatures rise all over the country and most schools and colleges are on vacation, which means the beaches and other tourist destinations might be more crowded.
High season is perfect for Americans and Europeans who are looking to escape the harsh winters of the Northern hemisphere. Because of its proximity to the equatorial line, seasons are "inverted" in Costa Rica and while other countries celebrate snowy Christmases, the weather in places like Guanacaste is pleasantly warm, giving you opportunity to unwrap those Christmas presents on the tropical beach. High season offers endless options for travelers, who mostly visit the beaches of the Pacific and go on adventure tours in sunny La Fortuna of Arenal. For obvious reasons, hotels, airfares etc. tend to be more expensive during the high season.
Green season, also called rainy season or winter, lasts from May to November and is characterized for its showers and storms. Temperature rarely drops too harshly, but the rainy afternoons can be an acquired taste, especially for those who expect Costa Rica to be the land of eternal summer. The rainy season has many wondrous elements, particularly because the entire country seems to become greener. Trees and flowers begin to blossom, and what at some point might've been an arid countryside, finds itself turned into a paradisiacal view.
Green season is ideal for nature lovers who will undoubtedly be thrilled by the variety of animal and plant species they will see in Costa Rica. Prices too tend to drop and the green season is perfect for travelers with tighter budgets. If you're using a travel agency to book your vacation, make sure to ask about the differences between high and green season. You will discover that the best time to visit Costa Rica is merely in the eye of the beholder.