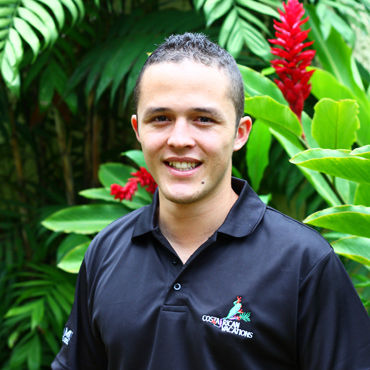 Our Client Satisfaction:
4.76
/ 5.0
Hometown: Turrialba, Costa Rica
About Me: I love meeting people from different countries, learning about their culture & teaching them a bit about mine. I enjoy outdoor activities such as hiking, white water rafting, running, playing soccer, etc.
My Favorite Thing: I guess I have several different favorite things about Costa Rica, but if I have to pick a couple I would go for: people's friendliness, nature, weather and the wide variety of fun activities to do!
My Top Tips: "- If you are coming to Costa Rica you might want to enjoy a real Costa Rican experience staying in great, boutique hotel where service is very personalized, instead of staying in big All-Inclusive resort. - If you enjoy outdoors, Costa Rica is definitely is great place to do some fun activities!"