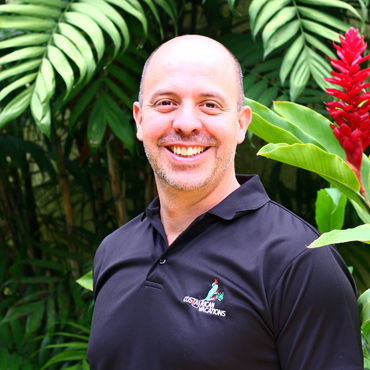 Our Client Satisfaction:
4.77
/ 5.0
Hometown: Saint Paul, Minnesota
About Me: As a former DJ, music is a huge part of my life. I also enjoy playing sand volleyball and practicing Yoga. My favorite past time though is enjoying a BBQ or afternoon drink on my patio with my beautiful Costa Rican wife and two wonderful children. Spending time with my family is priority #1.
My Favorite Thing: I love the verdant rolling hills I see daily on my commute to work and the fantastic colorful sunsets especially during the green season.
My Top Tips: I suggest that guests come visit us in November or early December. The entire country is completely green and blossoming and the prices are very reasonable before the Holiday Rush.