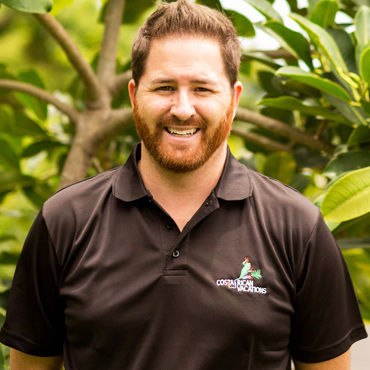 Client Satisfaction:
4.86
/ 5.0
Solson Scherman
Tel: 1-800-606-1860 (ext:1210)
Hometown: San Jose, Costa Rica
About Me: I was born in Costa Rica, although I grew up in Virginia, USA where I got my International Affairs degree. I moved back to Costa Rica in 2006 to reconnect with my roots. I spend my free time exploring Costa Rica from a local's perspective & documenting it with my camera.
My Favorite Thing: Finding & photographing the lesser known corners of Costa Rica, or maybe just sitting under a palm tree on an empty beach.
My Top Tips: Don't fear the rain or the transfer times & always wear proper footwear!
My Articles
The Irazu Volcano is the highest active volcano of Costa Rica, with 3,432 meters of altitude. It is located in Cartago, some 32km from the city of Cartago, and it is very easily reached by car. It stands majestically in the Central...
Coco beach is a caught in between being a tourist hotspot and a local hangout. Its proximity to the city of Liberia and its International Airport means locals flock there for a bit of R&R while foreign guests take advantage of its calm...