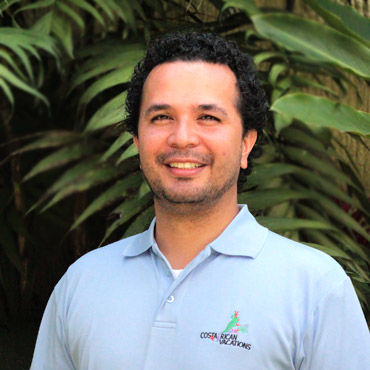 Our Client Satisfaction:
4.77
/ 5.0
Rodolfo Alvarez
Tel: 1-800-606-1860 (ext:1301)
Hometown: Heredia, Costa Rica
About Me: A very easy-going guy passionate about traveling. Love scouting new places, meeting people, good food and beers... A photography fan, outdoors guy, fan of pop music from the 80's + 90's. Love Tarantino's and Spanish Pedro Almodovar's films. I'm definitely a dog guy and also enjoying swimming. Like learning languages and cultures, especially from the countries I've been to. Favorite cities so far: Stockholm, London, and Mexico City... willing to see more to make the decision harder :-)
My Favorite Thing: When in the tropics, nothing like a gin-tonic or a Brazilian caipirihna on a summer afternoon... No matter where you are here. My favorite spots in Costa Rica are the Corcovado Peninsula and the Chirripo mount - the highest peak in the country. Exotic, wildlife inland and submarine, great isolated venues, off the beaten path ... just me and nature
My Top Tips: 1. Don't be afraid about talking to people! We Ticos are very friendly and kind. 2. Make sure you have a GPS when renting a car - directions and roads can be tricky here! 3. Be kind and polite when addressing people, especially outside the main cities. We Ticos like to be considerate and straight-forward people may be seen as rude.