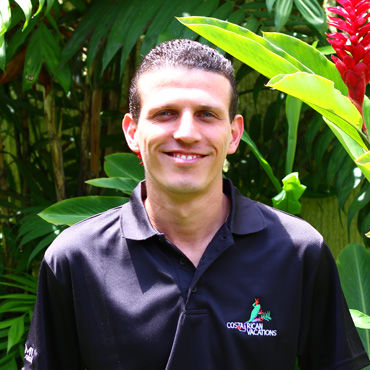 Our Client Satisfaction:
4.77
/ 5.0
Hometown: San Jose, Costa Rica
About Me: I'm the Network Administrator in Costa Rican Vacations. I provide advanced computer hardware, software & network support for the Operations Department and do needed research. I'm taking swim lessons every weekend. I enjoy playing football, spending time with my family & being up to date with the latest technology.
My Favorite Thing: Costa Rica is a wonderful country to live. My favorite thing about Costa Rica is its nature & people.
My Top Tips: My top tip for traveling to Costa Rica is to contact the best travel agency here, Costa Rican Vacations & enjoy your travels.