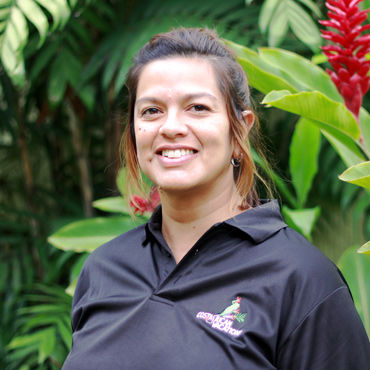 Our Client Satisfaction:
4.77
/ 5.0
Hometown: San Jose, Costa Rica
About Me: Growing up in a family that encouraged a healthy relationship with nature led me to be the outdoor enthusiast that I am today. I enjoy spending as much time as possible taking pictures & backpacking. That's how I've gotten to know almost every corner of Costa Rica. When not outdoors, I enjoy cooking. I have a passion for helping people feel whole. For me, seeing the look on people's faces when they're fully enjoying all that nature has to offer is one of the most gratifying experiences possible.
My Favorite Thing: Tough to name just one thing! But the overall 'pura vida' feeling you get being here, it's just a wonderful feeling! The people, the nature, the weather, the wildlife, the beaches, the sheer beauty & uniqueness... Green, GREEN, GREEN! I love the verdant rich lovely shades of GREEN!
My Top Tips: Road conditions throughout the country may vary a lot. With the tropical climate & mountainous terrain, many roads are difficult to maintain, & many have never been paved. Relatively short distances can take many hours due to poor road conditions or traffic. It is always a good idea to check with the locals about travelling times or current road conditions before planning a day trip or taking off in your rental car.
My Articles
A long winding dirt road off of the Pan American Highway leads to the lush mountaintop paradise of Monteverde, which is nestled between two primary cloud forest reserves.