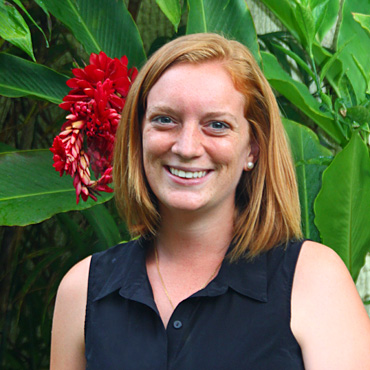 Our Client Satisfaction:
4.77
/ 5.0
Hometown: Schaghticoke, New York
About Me: During my undergraduate career at Northeastern University I was able to study and intern in various countries, Bosnia-Herzegovina, Serbia, Australia, and Spain, but Costa Rica took the cake! Being surrounded by beautiful mountains, unending sunny mornings, and a warm culture made for an easy decision to move back to San Jose shortly after graduation. I am an avid NPR listener and I love to run and hike with my one eyed Costa Rican pit bull!
My Favorite Thing: All of the natural outdoor activities throughout the entire country! You can hike numerous mountains in the Central Valley, relax in the natural hot springs in Arenal, kayak through the mangroves in Guanacaste, and swing through the canopies of the lush tropical rainforest.
My Top Tips: See it, eat it, do it! There are so many exciting and unique things to try in Costa Rica and you should definitely try as many things as possible. My personal recommendations are: "Gallo Pinto" for breakfast (yes, rice and beans for breakfast), Empanadas (cheese is my favorite), Canopy upside down, hike Rio Celeste, see a Volcano (whether it is Poas, Irazu, Arenal), find a "feria" or a local fruit market and buy fruit that you have never seen before, learn a little Costa Rican slang: Eso eso mop!