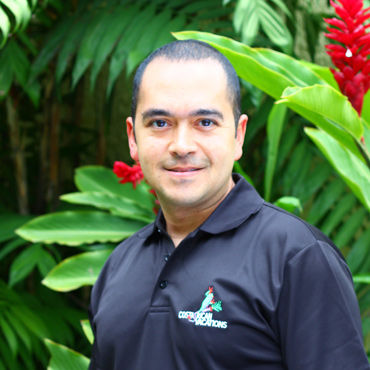 Client Satisfaction:
4.81
/ 5.0
Hometown: San Jose, Costa Rica
About Me: I was born in San Jose & studied at the University of Costa Rica. I am proud to be a Costa Rican. I wanted to become a translator, but I started working as a Travel Consultant for a large travel agency bck in 1991. Then, in 2007, I moved to Costa Rican Vacations. I have a large experience in tourism & I have in fact been planning itineraries for my clients for more than 20 years. I exercise every day & besides the gym, in my free time I love being home watching TV & playing with my cats.
My Favorite Thing: Costa Rica is a beautiful country & I simply love when people contact me to help them with an itinerary - there is so much to see here! Manuel Antonio is my favorite National Park and beach area, & I usually recommend my clients to include it in their vacation. Of course, the Arenal Volcano is a must-see & if you visit it, don't forget to go zip-lining, & then visit some local hot springs to relax!
My Top Tips: Be sure to contact an experienced travel agent before traveling to Costa Rica - it's a small country, but it's a bit tricky when you want to travel around. Make a wish list of the areas you want to visit & put them in priority order. I will let you know then how to plan the perfect vacation!