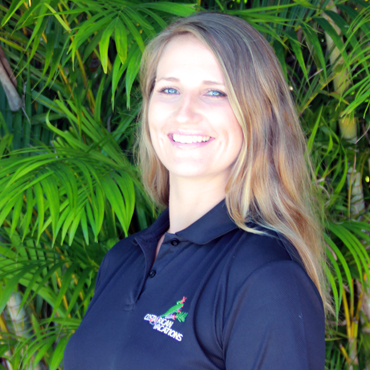 Client Satisfaction:
4.76
/ 5.0
Hometown: Casper, Wyoming
About Me: I first came to Costa Rica on vacation over 6 years ago. After finishing Graduate School and working for the US Government for several years, I decided to take time to explore Central America and ultimately made Costa Rica my home. The beautiful beaches and jaw dropping landscape is what lured me back and I've been exploring all the hidden treasures that this incredible country has to offer for several years now. I love nature and enjoy every minute I can spend hiking the jungle trails, swimming in the ocean and experiencing all that Costa Rica has to offer! I fell in love with this country, its culture, the natural and diverse beauty and last but not least, my husband!
My Favorite Thing: Exploring the many places here where when you arrive, you feel like no one else has ever stepped foot in the same spot! I love exploring hidden beaches & jungle trails... while taking in the sights and sounds of nature!
My Top Tips: Don't be afraid to get out & explore. It's a shame to come to Costa Rica and not see the diversity of the country. Enjoy the various locations, experience the culture, indulge in the food & music and submerse yourself in all that is has to offer!
My Articles
Playa Flamingo is simply irresistibly beautiful with its brilliant white sand and turquoise water. Located in Guanacaste, on the Gold Coast of Costa Rica, it is also the only marina giving full service on the Central American Pacific...
Conchal get's its name from the Spanish word for shell: "concha". The white sand and tiny shell particles arguably make this destination one of the most beautiful beaches in Central America.