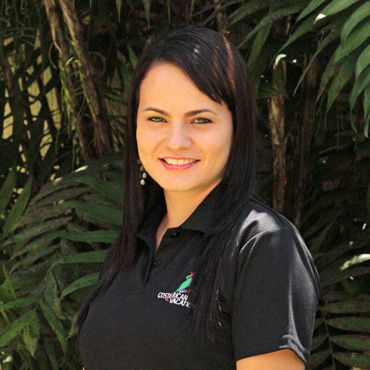 Our Client Satisfaction:
4.77
/ 5.0
Krystel Quesada
Tel: 1-800-606-1860 (ext:1403)
Hometown: San Jose, Costa Rica
About Me: I am a people oriented person, I like working in Human Resources because it represents an opportunity to help people in their professional life and sometimes in their personal life as well. I love spending every moment possible with my husband and children. Work-Family balance is important for me.
My Favorite Thing: There are to many places to discover in Costa Rica... you can go from the mountain to the beach in no time.
My Top Tips: Bring your camera always with you, you will find amazing species and views in Costa Rican nature.