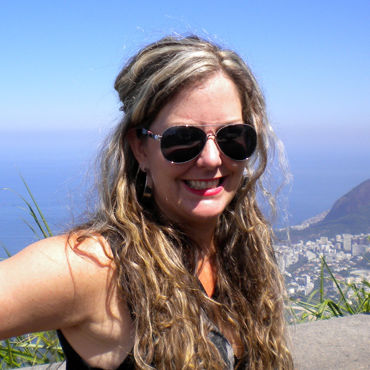 Number of vacations we have planned: 18,047
Client Satisfaction:
4.83
/ 5.0
Hometown: Sterling Heights, Michigan
About Me: In 2000 I lived here for 2 years. I went back to the USA and couldn't get Costa Rica out of my mind, so 4 years ago I moved back. Life is very simple here, a slower pace. It's beautiful, you have mountains, beach, rain forest, and wildlife. The people are really friendly. I find where I live, I have much more of a community lifestyle then I did at home. When I am not working I love traveling to the different parts of Costa Rica!
My Favorite Thing: I love the diversity of Costa Rica. The fact that I can be in San Jose-living and working. Then take a few days off and head south to the Osa Peninsula, which is one of the most biologically diverse places on earth. I can take a few days and go to Arenal and experience the beauty there or Manuel Antonio. The options are endless. Each destination provides something different. Traveling in Costa Rica is always quite amazing!
My Top Tips: "Try a local restaurant---mom and pops they are called Soda's. If you see Soda and a name it is a typical restaurant. The main dish is called a casado... Go for it, you can't help but love it. The fresh fruit is absolutely amazing! Eat as much of it as you can! Slow you pace down or you will be needlessly annoyed. Might as well just embrace the pura vida (good life) lifestyle while you are here. Try an activity you have never done before. It will revive you and give you a new perspective!"