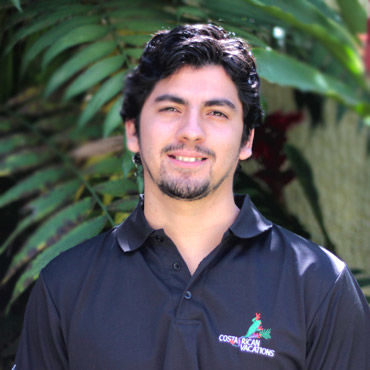 Our Client Satisfaction:
4.77
/ 5.0
Hometown: Palmares, Costa Rica
About Me: I am very proud of being Costa Rican, love the 'pura vida' life style, going around the country, visiting the amazing beaches we have, and meeting the amazing people.
My Favorite Thing: I really like the nature one can find in this country, all the biodiversity there is in Costa Rica.
My Top Tips: Enjoy all the amazing things you can find in Costa Rica, try to take advantage of this country, and create as many great memories as you can, cause at the end, that is what matters.